Panda AutoTouch 2.0 is a tool for recording and playing back the touch actions. It is used to simulate human touch actions on your iOS Mobile Devices WITHOUT JAILBREAK. You may use it to play games automatically to gain more score and coins.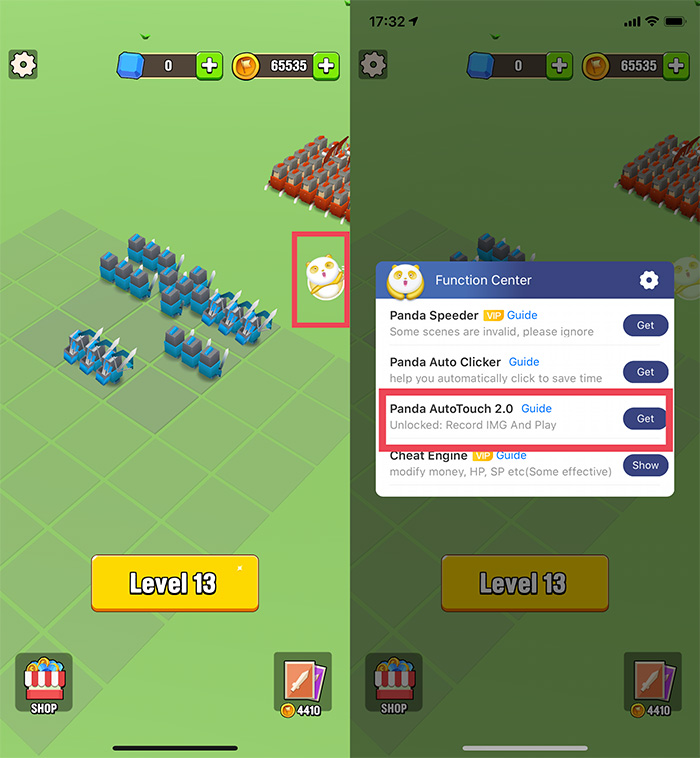 Panda AutoTouch Is A Value-Added Feature
Panda AutoTouch is a value-added feature for Panda Helper VIP. Experience Panda Autotouch now with a limited time discount, only $3.69 a month, $9.69 a year. As this feature is exclusive to Panda VIP only, only Panda VIP can pay for this feature service.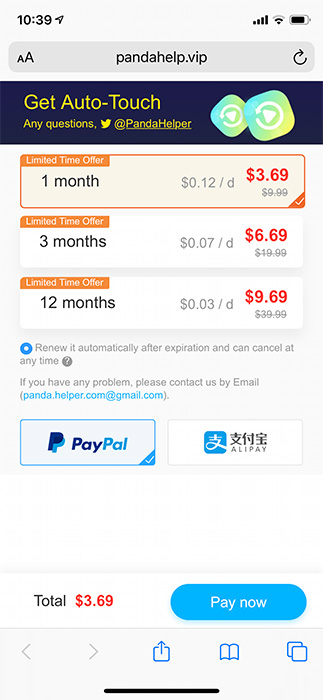 Panda VIP has one hour free trial of Panda AutoTouch 2.0. You can experience it before you buy it, and then decide whether to buy or not.
Difference Between Auto Clicker And AutoTouch
- Panda Auto Clicker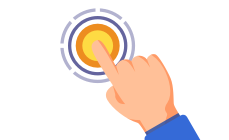 Panda Auto Clicker is an automatic click tool that simulates fingers click on a mobile phone screen, which helps gamers to free your hands and easily win battles in the game.
Users who have used Auto Clicker know that Auto Clicker can only record and simulate finger clicks, and cannot simulate other operations such as sliding or dragging on the screen. It is only suitable for relatively simple game scenarios.
- Panda AutoTouch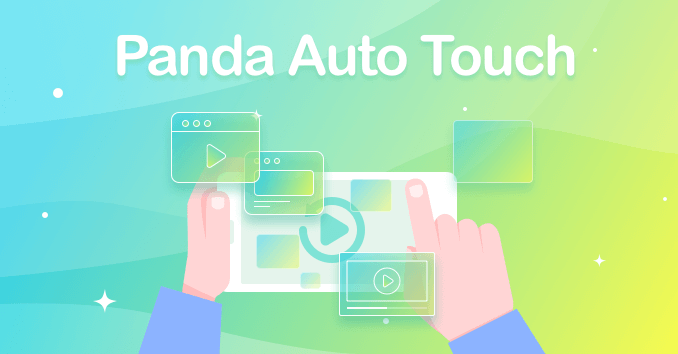 AutoTouch is also more intelligent, and can determine whether to perform an action by judging the image on the screen. For example, the duration of each round of the game may be different, and Auto Clicker may execute the click before the button appears, causing the process to be interrupted or clicked by mistake. The AutoTouch is more intelligent. During the playback operation, when the round has not ended, the touch will not click, and it will continue to cycle through each action until the matching image appears. So it is more adaptable and suitable for automation scenarios of more games and applications.
Amazing Panda VIP Features: