Egg Inc.is a simulated nurturance game where players play the role of farmers who raise chickens and chickens to earn a lot of money. It's not only fresh and colorful, but also very casual and comfortable to play! It's a good game to spend time or relax!
In Egg Inc, you have to hatch more chickens done by tapping on a big red button and build up cash from the sale of eggs, a vast array of upgrades make themselves available to buy. When you click faster, the more chickens you have, the more money you get. Panda Auto Clicker is the best partner to play Egg Inc.
What Is The Panda Auto Clicker?
Panda Auto Clicker is an automatic click tool that simulates fingers click on a mobile phone screen, which helps gamers to free your hands and easily win battles in the game.
Panda Auto Clicker is available for games such as AbyssRium (Tap Tap Fish), Tap Titans, Summoners War, etc., which require players to tap the screen to attack enemies and collect coins always. Or it is an RPG game with a lengthy character dialogue, which can help you automatically scroll through the conversation by automatic click. Panda Auto Clicker supports for iOS 13, iOS 12, iOS 11, and without Jailbreak.
How To Play Egg Inc. Hack By Panda Auto Clicker?
Step 1:
First of all, you need to download Panda Helper VIP. If you have already installed Panda Helper VIP, please update it to the latest version. Open Safari and go to Panda Helper's official website to download Panda Helper VIP.
Panda Helper official website: http://pandahelp.vip/?s=gg

Panda Auto Clicker is a charging feature and offers a limited-time free trial for VIP users.
Step 2:
Search for Egg Inc. in Panda Helper VIP and download it.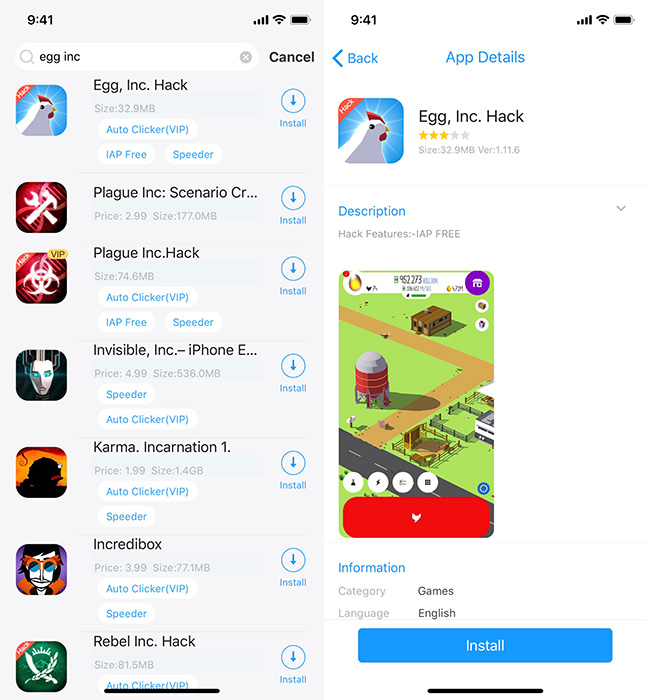 Step 3:
Once Egg Inc. Hack installed, open it and wait a moment to see the Panda icon appear in the game. Tap on the panda icon, and you will see Panda Auto Clicker in the pop-up.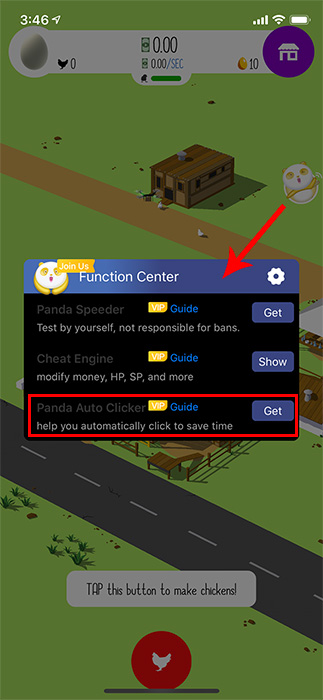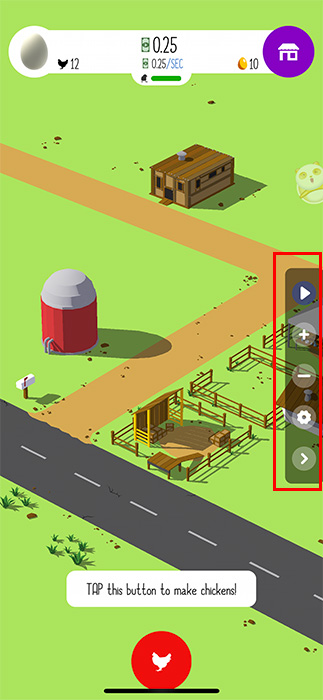 Step 4:
Next, I will show you how to use Panda Auto Clicker in Egg Inc. Tap the control bar "+" on the right side of the screen, add a target on the screen and drag the target onto the red button.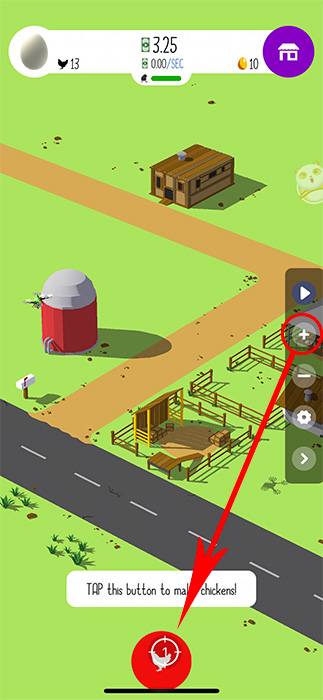 Step 5:
Of course, You can add more targets as many as you want onto the red button like the picture below.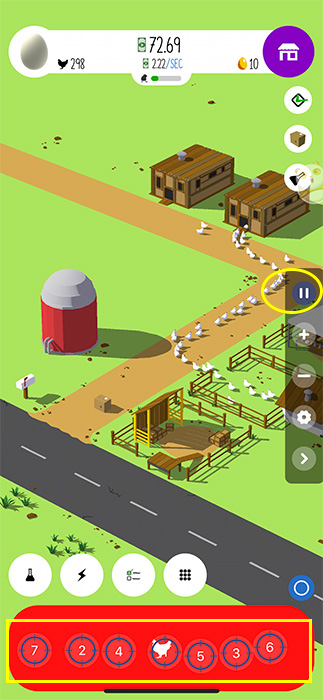 Step 6:
In addition, you can set the targets delay time before/after clicking by tapping each target. In other words, you can set the frequency of each target according to your needs.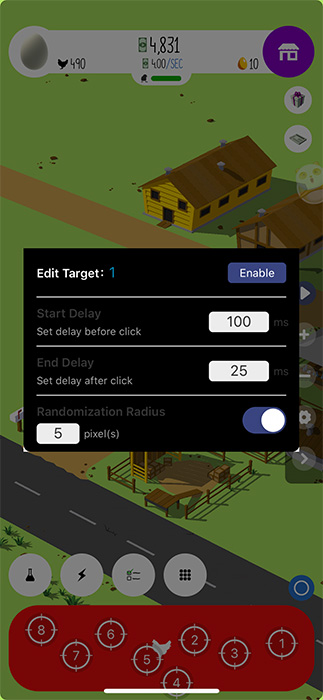 Step 7:
Click the triangle button on the control bar, and Panda Auto Clicker begins to work. It clicks the button automatically so that you can make money for your Egg Inc. while doing things in your real life.
Panda Auto Clicker For More Games
Other Amazing Panda Features: