Hay Day Bot v1.1.4 supports for Accounts Switch Function
Hay Day Bot v1.1.4 supports for Accounts Switch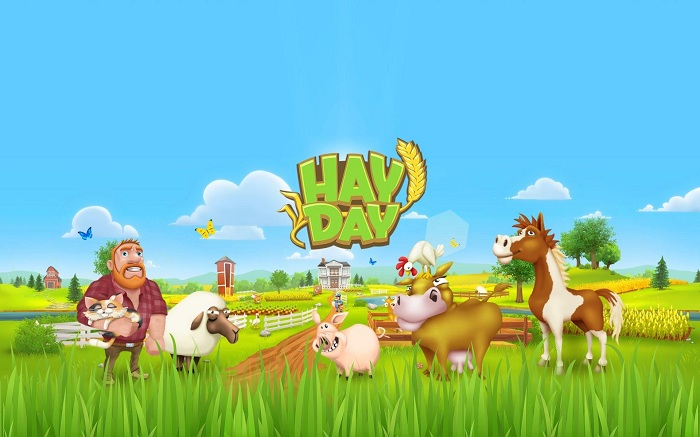 What's New in Hay Day Bot v1.1.4
[Account Switch] is compatible with the new version of the game login;
Optimized UI.
Hay Day Bot for iOS Features
Download and install Hay Day from Panda Helper iOS
Grow wheat, corn or carrot automatically
Harvest crops automatically
Harvested items are automatically placed in roadside stands and sold automatically
Fixed bugs in weather and sell system
Supports all types of iPhone and iPad
How to run Accounts Switch in Hay Day Bot?
Download Hay Day from Panda Helper.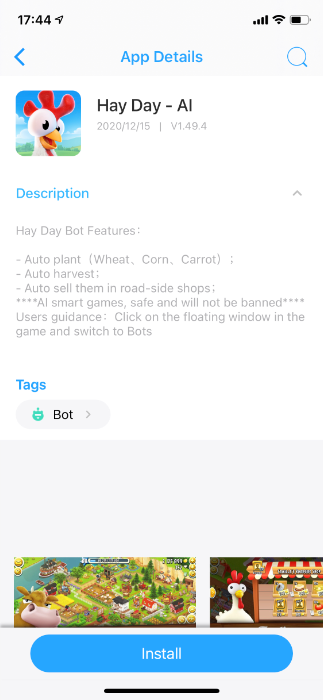 Start to run Hay Day downloaded from Panda Helper and take turns logging in multiple Supercell IDs that have been prepared.


After logging in your Supercell IDs, tap on Panda icon to get the Hay Day Bot.
*Every users can start the 15-min free trial every 24 hours.


You will see the Hay Day Bot appears on the right side of the screen.

Click on the bot to open Hay Day Bot settings page. And check the Account Switch function in the settings page.


Then scroll down the screen to set up the Account Switch function in further detail.


You can set further detail in the settings for each account, including field rows and crops.


If you don't know how to set it, you can refer to the instructions on the [About] page to set it
Notes on Account Switch function
Please confirm whether there are 2 or more accounts in the login account list in your game, and whether you can log in each of them without a verification code.

Please confirm whether you have set up according to the plant&sale requirements of each game account in your login account list in the [Account Switch] in the [Main] page.
Panda Bot Free for a Limited Time
Panda Bot is currently in beta test and is free for users to try and use.
Every users can start the 15-min free trial every 24 hours.
You can purchase additional duration if you want to get longer hours of use per day.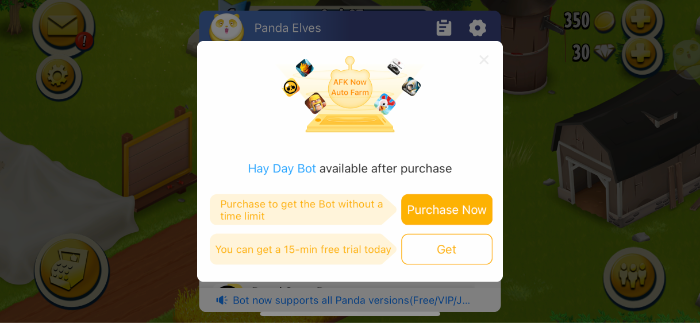 If you have used the panda bot feature, please fill out the questionnaire to give us your feedback.
The free time may expire at any time. The final display on the Panda Bot page shall prevail.
Panda Bot Contact:PandaHelperBots@gmail.com
Related Article