Google Big Offers: Extended 30-Day Trial of Google Play Pass
If you still remember, Google launched a Google Play Pass subscription service to rival Apple's gaming subscription service, Apple Arcade, which launched last September and initially contained more than 350 games and APPs (updates have been added since), with no shortage of amazing games.
Including: Monument Valley 1/2, LIMBO, Stardew Valley, This is the Police, Pocket City, Game of Thrones, Bridge Constructor Portal, This War of Mine, etc.
Previously Google Play Pass was available for a free 10-day trial for $4.99 a month, but perhaps considering the recent status quo, Google Play announced on April 7 that the free Google Play Pass trial was extended to 30 days, with a maximum play date of May 14!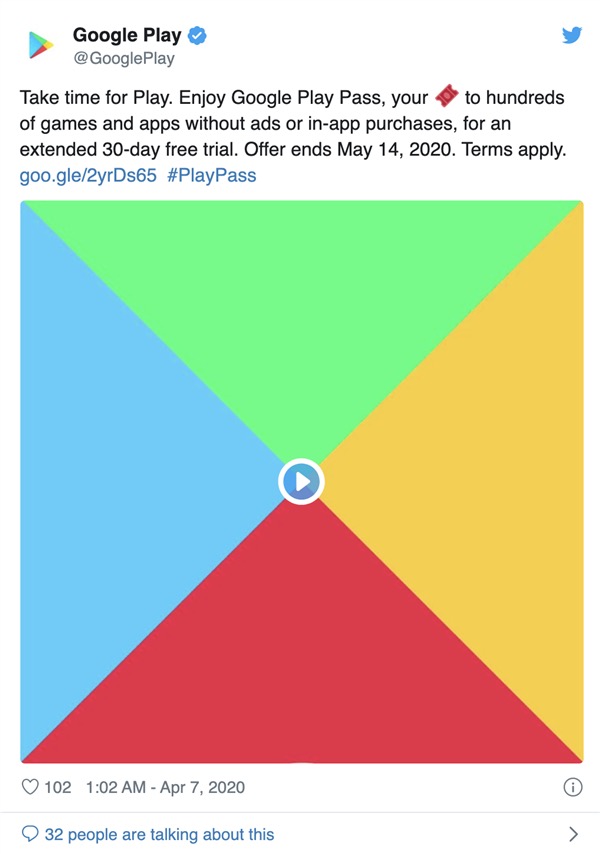 All you need to do is prepare a credit card, add a subscription and then cancel the subscription in Google Play to enjoy the 30 days of free benefits without spending money.
Of course, the $4.99/month price isn't too expensive (after all, 1 boutique single-player game often starts at $6.99), and Android users who play handheld games regularly can also consider a long-term subscription.
Download Panda Helper Android for more hack games:
Recommended For You