Download Tinder++ To Get Tinder Plus Features Free
Are you using the Tinder app for dating and wondering how to upgrade it for free? Tinder is free to download, but some of its coolest features have to be purchased. Otherwise, you won't enjoy the app in its full capacity. Tinder++ which is the popular tweaked version of the app has been updated to V10.16.0. Tinder++ will help you get some of the Tinder Plus features for free like unlimited likes, rewind your last swipe, no ads and 1 free Boost every month. So you will get the ability to like as many people as you want and enjoy a completely ad-free experience. You can fully enjoy the app to make new friends while using Tinder++. Don't you want to try?
Tinder++ Hack feature:
No ads(Enjoy a completely ad free experience)
Unlimited Likes (If likes runs out , try using Rewind last swipe and dislike first, or wait a while before continuing)
Rewind your last swipe(Accidentally swiped on someone? Rewind and swipe again)
1 free Boost every month
Free Dwonload Tinder++ Without Jailbreak:
Tinder++ is not available on the App Store. And usually, you need to jailbreak your iOS device to get it installed. But here, we will show you how to install Tinder++ without jailbreak. You can get it from Panda Helper which is a free third-party app store. Not only Tinder++ but also spotify++, youtube++, Deezer++, MovieBox Pro you can download from Panda Helper without jailbreak. More and more people have already profited while using Panda Helper. It's time for your turn. Simply follow the instructions and step by step you will get Tinder++ from Panda Helper.
Step 1: Open Safari and go to Panda Helper official website
http://m.pandahelp.vip/?s=gg or Scan QR code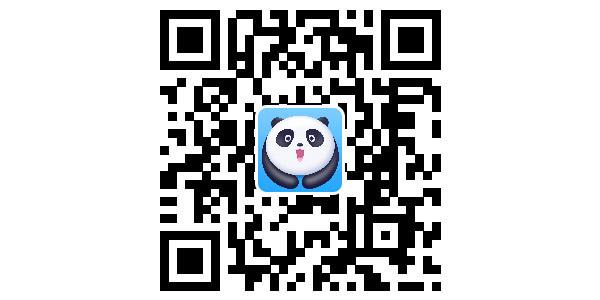 Step 2: When the website is loaded, tap on the "Regular" option, There you can see "Download Free Version" button, tap on it.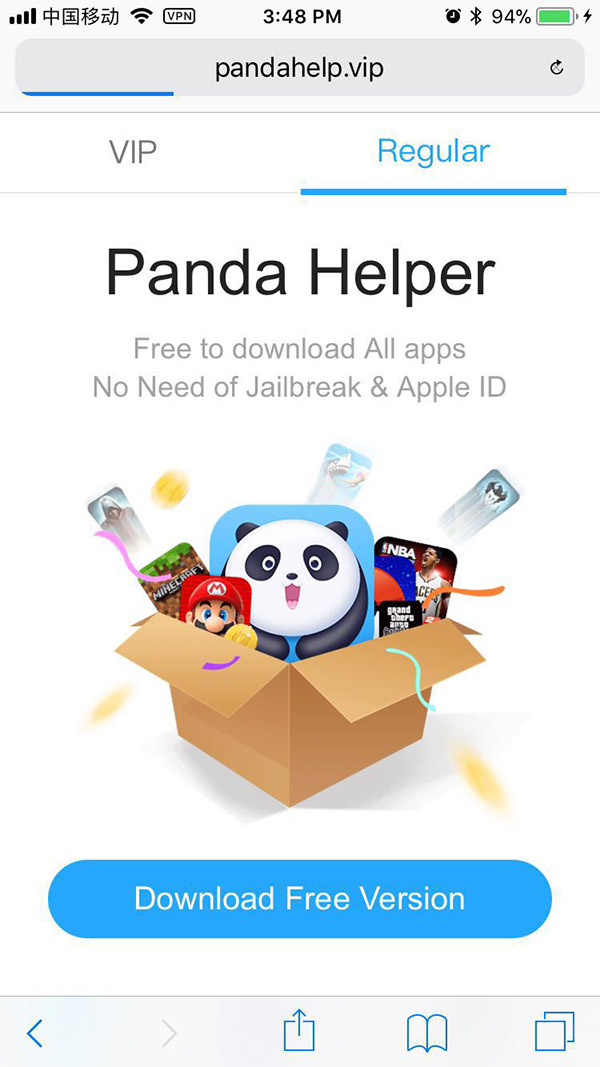 Step 3: When prompted, tap Install to confirm.Wait for a few seconds to download the app.
Step 4: Once done, go to your device's main Settings > General > Profiles & Device Management and trust the profile that belongs to the Panda Helper app.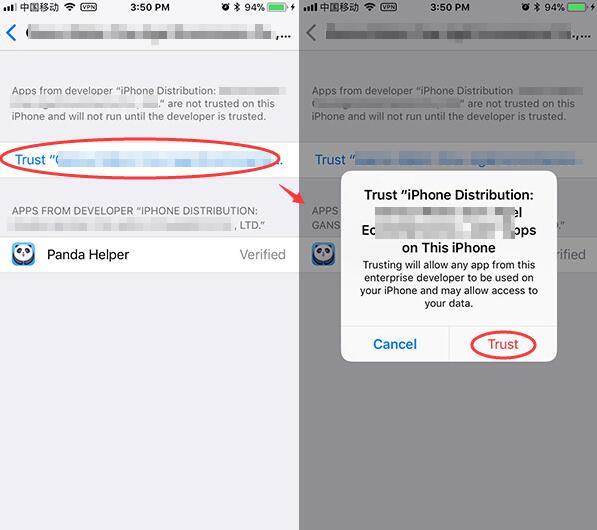 Step 5: Now launch Panda Helper, search for Tinder++ and install it.When you open it at first time,if you see the "Untrusted Enterprise Developer"message again.Just go to the Settings app and trust the profile belonging to Tinder++ like you did with Panda Helper.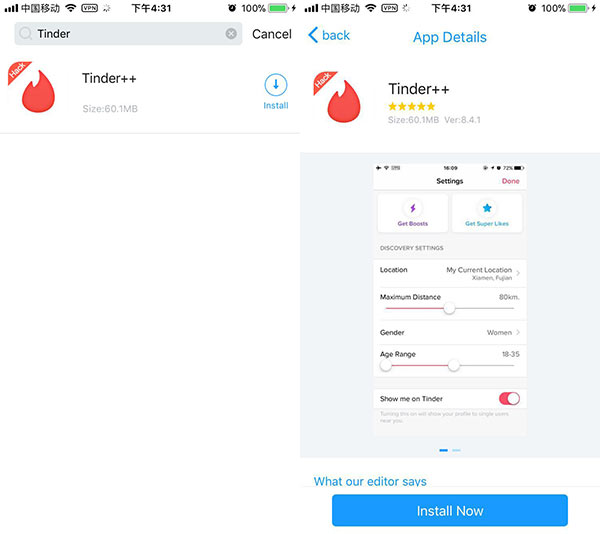 Step 6: Check out Tinder++ and enjoy it.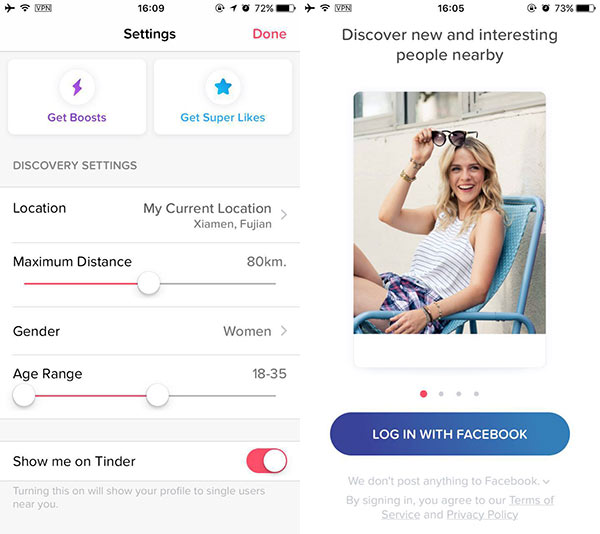 For Android users, you can go to the link to download Tinder++ Mod: http://www.pandahelp.vip/blog/how-to-get-tinder-mod-apk-for-free-on-android/
You may be interested in:
Tip: You can use "ctrl + f" or "command + f" to find app quickly.