Another FilzaEscaped has been released to support for non-jailbroken devices running iOS11.0-12.2, including iPhone5s, iPhone6, iPhone 6s, iPhone X, etc. It has great stability improvements, closing & re-opening works so fast! A12 is still supported, remount will come soon!
FilzaEscaped for iOS is a great file manager with high performance and user interface. It makes the process of modifying, moving and creating files so easy. Once you've installed FilzaEscaped on your iOS11.0-12.2 iDevice, you will be able to add .ipa file, install apps,hack games,upload ringtones to your iPhone and even more delete the existing files without jailbreak. But be aware of that deleting system files may cause damage to the device while using FilzaEscaped. Use this app only when you know what you are doing. To install FilzaEscaped for iOS 11.0-12.2 without jailbreak, follow the steps below.
Supported Devices
Compatible with the following iPhone models which is running iOS 11.0-12.2:
iPhone 5s
iPhone 6
iPhone 6s
iPhone 6s Plus
iPhone SE
iPhone 7
iPhone 7 Plus
iPhone 8
iPhone 8 Plus
iPhone X
iPhone Xr
iPhone Xs
iPhone Xs Max
iPad Air 2
iPad Pro
iPad
FilzaEscaped iOS11.0-12.2 Features:
Let's see how FilzaEscaped is different from the default file manager and the advantages they offer.
FilzaEscaped is very useful, as you can remove any unwanted file from your device, no matter what format it is in.

You can open dotfiles, extract files, modify them and change the file type.

System files can be read and modified directly using this app.

Any app files can be opened and edited. This way, you can download any app on iOS without causing damage to the system.

Some of the obsolete files, ad files, junks, and caches will remain in the device which can be easily removed using FilzaEscaped.
Download FilzaEscaped iOS11.0-12.2 Without jailbreak
As we have known, FilzaEscaped is not available on the App Store. But the good news is, you can get it for free using Panda Helper which is the best source for downloading tweaked apps, hacked games and paid apps for free. With Panda Helper, you can get any modified app on your iOS without jailbreaking your device. Now we will show you how to get FilzaEscaped for iOS11.0-12.2 using Panda Helper.
Step 1: Open Safari and go to Panda Helper official website
http://m.pandahelp.vip/?s=gg or Scan QR code


Step 2: When the website loads, tap on the "Regular" option, There you can see "Download Free Version" button, tap on it.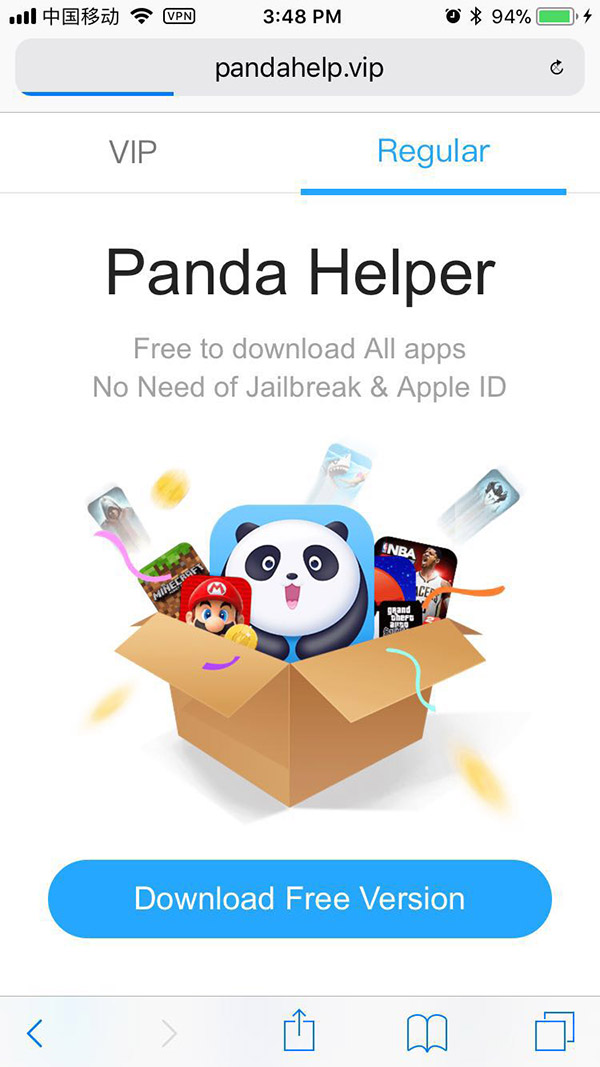 Step 3: When prompted, tap Install to confirm.Wait for a few seconds to download the app.
Step 4: Once done, go to your device's main Settings > General > Profiles & Device Management and trust the profile that belongs to the Panda Helper app.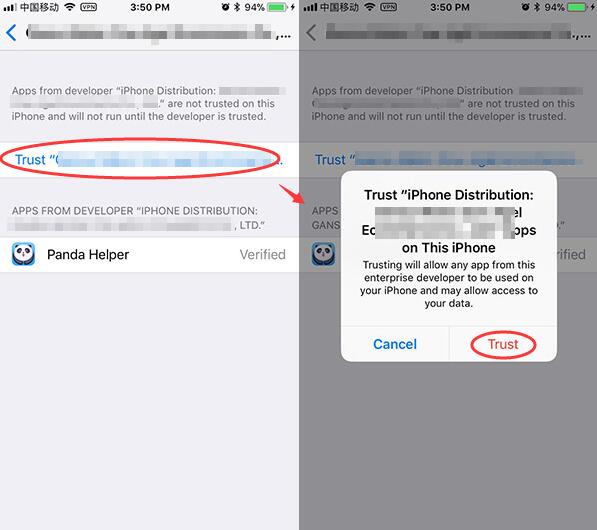 Step 5: Now launch Panda Helper, search for FilzaEscaped 11.0-12.2 and install it. When you open it at first time, if you see the "Untrusted Enterprise Developer" message again. Just go to the Settings app and trust the profile belonging to FilzaEscaped 11.0-12.2 like you did with Panda Helper.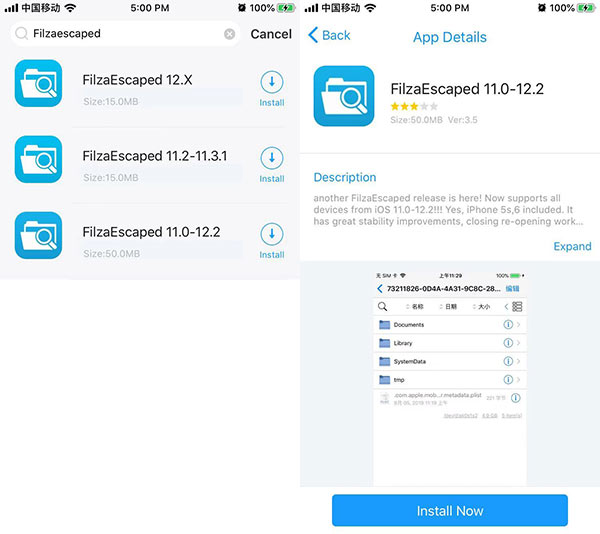 Step 6: Now you can use FilzaEscaped 11.0-12.2 to crack games and customize your iOS device as you like. Enjoy it.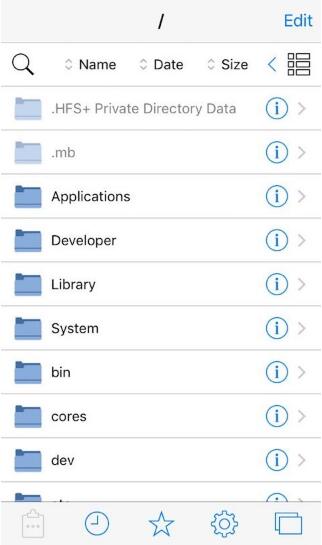 Please note that it is normal that FilzaEscaped will have a long time of white screen or restart when you open it every time. Please try several times until you can access the file.
You May Be Interested In:
Now you can download all of the below tweaks, hacks and paid apps from Panda Helper.
Tip: You can use "ctrl + f" or "command + f" to find app quickly.