Soft launch reporting by Matthew Forde, pocketgamer.
Call of Duty: Global Operations

Developer: Elex Technology (Activision)
Where: United Kingdom, Germany, Poland, France, Russia, Philippines, Malaysia, Indonesia, Australia and Singapore
Platforms: iOS and Android
Live since: November 20th, 2018
Updates: (28) July 15th, 2019
After the discovery of a highly toxic element Nuclium NM (72), that threatens to upset global order, it's up to you to stop the evil corporation GLOBUS from weaponising the component.
In Call of Duty: Global Operations players build their own personal armies before utilising them to take down enemy troops in real-time MMO battles. Familiar faces from the Call of Duty franchise can lead the army on your behalf.
Multiplayer battles take place worldwide as armies compete to be the best platoon.
The 12th update enabled push notifications for when troops are under attack, as well as adding tabs for the chat screen and different languages for the alliance.
The 18th update added new languages including Portuguese, German and Russian alongside a number of bug fixes.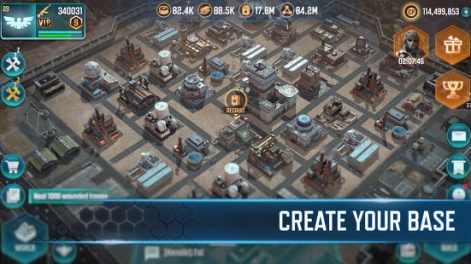 Candy Crush Cubes
Developer: King
Where: Canada
Platforms: Android
Live since: December 3rd, 2018
Updates: (3) January 7th, 2019
Hot off the heels of Candy Crush Tales, King has launched another Candy Crush game into soft launch called Candy Crush Cubes.
This time around you'll find yourself in the Mayoral hot-seat and tasked with solving puzzles to create a new candy town.
Puzzles this time around are tap-based and require you to match colours, with additional candies and boosters thrown in for good measure.
If you don't fancy going it alone, however, you can sign up some friends to your cabinet to get things rolling.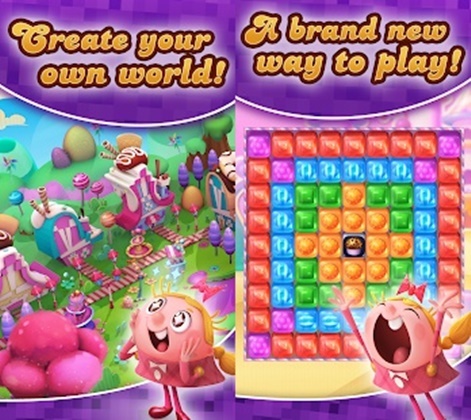 Candy Crush Tales

Developer: King
Where: Canada
Platforms: Android
Live since: December 3rd, 2018
Updates: (4) January 7th, 2018
Fresh off the release of Candy Crush Friends Saga, King has soft-launched a new entry in this series that boasts a similar visual aesthetic.
Called Candy Crush Tales, it holds a more significant emphasis on narrative and story progression.
The narrative features a kingdom that has been overridden with salt, with players tasked with bringing some sweetness back to the Candy Kingdom.
Despite a new narrative direction, the gameplay stays the same with match-three puzzles that have to be solved to push the story along.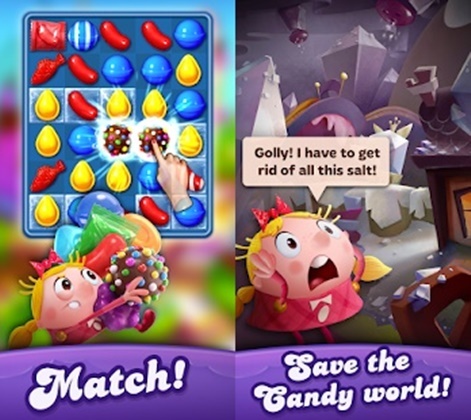 Kitty Catsanova

Developer: Kongregate
Where: Philippines
Platforms: iOS
Live since: November 6th, 2018
Updates: (2), December 3rd, 2018
Idle games crafts-folk Kongregate is back, although this time around the aim of the game isn't to money but spend it charming cats.
Called Kitty Catsanova, time-management remains the key to balancing work life and showering your fanciful feline with gifts to win their affection.
Of course, gifts only go so far in the game of love so you'll need to dowse on some charm and take your purring partner out on a series of dates.
Regarding the choice of partner, there's a myriad of single cats with rare and legendary ones up for discovery.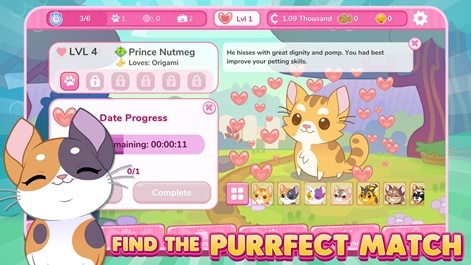 Card Smash: Tribes at War

Developer: Heavyweight Rex
Where: Finland, Vietnam and the Philippines
Platforms: iOS
Live since: October 27th, 2017
Updates: (11) October 29th, 2019
After a spell on the sidelines undergoing updates Card Smash: Tribes at War has returned to soft launch.
Going head-to-head with other players in card-based battles is still the thrust of the game, and over 100 cards can be collected from daily quests.
The title also holds a competitive element with a real-time PvP league on offer around the clock.
Between tournaments, however, you can take advantage of the Card Smash's deck builder to try out different strategies and upgrade your deck.
The fourth update brought a slew of changes. There's a new world map to explore and a new deck builder has been brought in with hopes it'll be more intuitive.
The fifth update brought with it a new and improved World Map to explore for all adventure seekers and alike, alongside a nice and shiny new Journal to keep track of your daily challenges and rewards.
The sixth update changed up the world map while a Journal was added to keep track of daily challenges and rewards.
The eighth update improved the AI while adding new art and implementing general bug fixes.
The 11th update added a new ranked mode, improved the battle UI and fixed a number of bugs.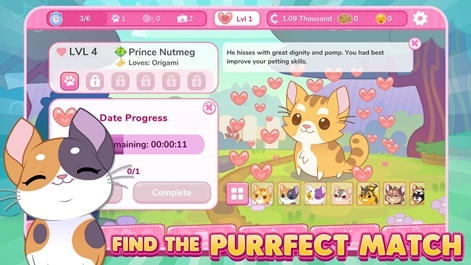 Lineage II: Dark Legacy
Developer: NCSoft
Where: Netherlands, Denmark. Sweden, New Zealand, Australia and Norway
Platforms: iOS and Android
Live since: September 27th, 2018
Updates: (11) August 11th, 2019
Not too long after bringing its popular franchise Lineage to mobile, the publisher has swiftly followed up with a spin-off.
Called Lineage II: Dark Legacy, it changes up its MMORPG fundamentals with an experience focused on dungeon crawling, with 100 floors to sift through for loot and plunder.
If PVP is more your speed, the RPG also comes with a siege mode where you'll be tasked with penetrating your enemy's defences and invading their castle.
Of course, there are customisation options available to make sure your own castle doesn't meet such a fate, from electrifying Shock Cannons to piercing Ballistas.
War is, however, seldom won by tech alone and mercenaries will also be recruitable for your various ends, with their skills upgradable. Such fiends up for grabs include series regulars the Shillien Knight, Abyss Walker, Spellsinger and Tyrant.
The seventh update brought in a whole host of new content including a revamp on combat, a new mana system, a new Training Island chapter and a new Mercenary Codex.
The 10th update added in-game notifications for new clan member rewards, improved bug fixes surrounding downloading, party management, auto-battle and general UI issues.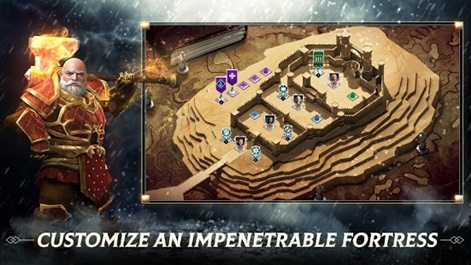 Farm Heroes Champions

Developer: King
Where: Mexico, Brazil, South Africa, United Kingdom
Platforms: Android
Live since: November 5th, 2018
Updates: (20) April 8th, 2019
The Farm Adventure life is so nice that it appears twice in our soft launch regular, with King tentatively launching another title.
Called Farm Heroes Champions, it maintains the series staple of polished and cute animations, with match-three puzzles to boot.
The twist this time around is team-play, which can be achieved through syncing the game between devices. Buddying up will also lead to great rewards.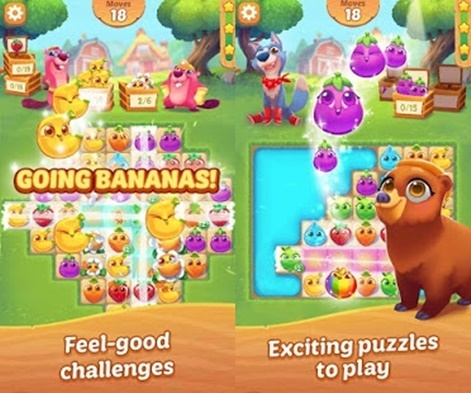 Garena Contra Return

Developer: Tencent
Where: Philippines, Thailand, Macau, Singapore, Malaysia, Taiwan, Indonesia and Hong Kong
Platforms: iOS and Android
Live since: August 7th, 2018
Updates: (6) September 18th, 2019
After a year on Asian shores, a westernised version of Contra: Return has also been on the rollout in the region.
Helmed by Garena, alongside Konami and Tencent, the retro favourite seems to come with all the bits you remember.
Featuring heroes Bill and Lance, you'll be able to make your way across side-scrolling levels in 3D and co-op action.
Alongside the familiar boss battles, PVP instant battles will also be available. No word if the classic Up Up Down Down Left Right Left Right code still works though.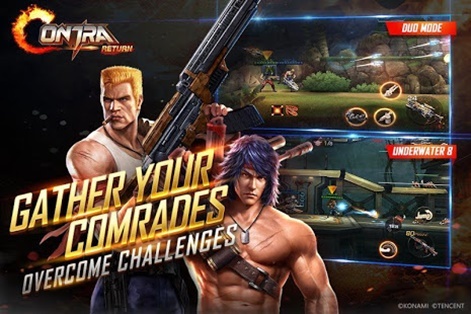 Hungry Shark Heroes

Developer: Ubisoft
Where: Australia, Canada, Singapore and New Zealand
Platforms: Android
Live since: September 21st, 2018
Updates: (22) January 21st, 2020
Ubisoft's batch of hungry chaps are back and are ready to be collected and battled against each other for your enjoyment.
Called Hungry Shark Heroes, it features over 120 sharks that can be collected and bred in a customisable reef through the pairing of two sharks. Additionally, you can also borrow different species of sharks from your friends to further unlock other species.
After that, you'll be tasked with mentoring your young shark and teaching them the ways of 'shark-fu'.
After your aquatic apprentice is ready for the trials and tribulations of combat you can take to one of 15 arenas and do battle in team-based formats.
Different combinations and specific timing will be key to helping you vanquish foes.
A range of live events will be in place to keep you playing and they will centre around various maps.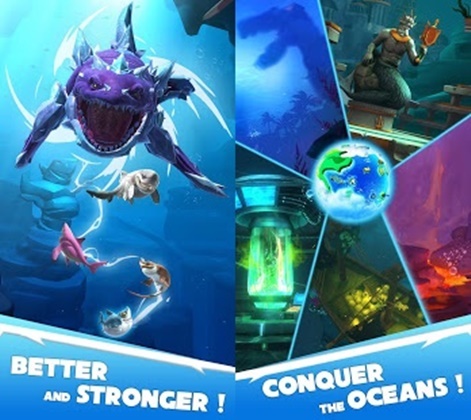 Wild Things: Animal Adventures

Developer: Jam City
Where: Philippines
Platforms: iOS
Live since: January 22nd, 2019
Updates: (11) December 18th, 2019
Jam City has soft-launched match-three puzzler Wild Things in a bid to make your heart sing.
Wild Things: Animal Adventures features a myriad of cutely animated created called the Wild Things who live peacefully in a diverse land. Their tranquil life is all thanks to a tree, which is also referred to as their "touchstone".
As it goes, nothing good can last and it appears something is on the way to upset the balance.
Gameplay wise, you'll be navigating your way through match-three puzzles with plenty of animals to collect.
The 11th update added a new story with two new chapters and 130 new levels, as well as improvements to the game board and front-end visuals.