Today, I'd like to do an analysis of Spotify VS Pandora and other players. Let's learn from the following together.
In today's digital age, music streaming services have become essential companions for many, transforming the listening experience as the way people consume music has evolved. This article will compare and contrast six of the most prominent music streaming services: Spotify, Pandora, Apple Music, Amazon Music, YouTube Music, and Tidal. Each has its strengths and weaknesses, so let's dive into the ultimate music streaming battle and determine which platform best suits your needs.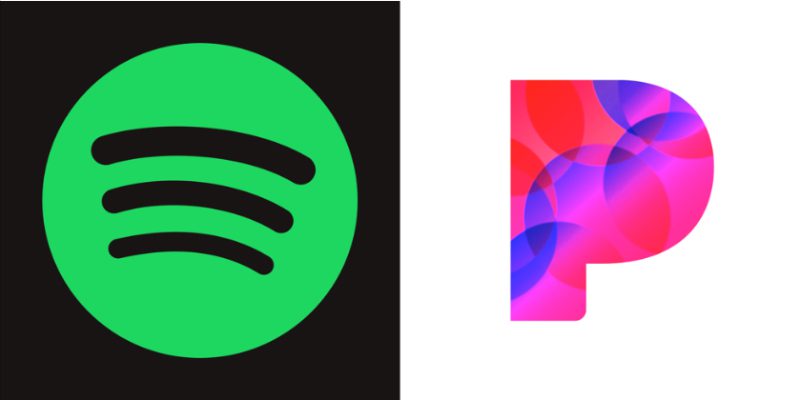 Introduction to the competitors
Spotify:
Launched in 2008, Spotify has quickly gained popularity and now boasts over 345 million users worldwide. In addition, the service offers a vast library of over 70 million songs, podcasts, and shows.
Pandora:
Pandora first arrived on the scene in 2000, making it the oldest service in this comparison. Then, with its unique Music Genome Project, Pandora offers personalized radio stations based on the listener's preferences. The platform currently has around 60 million active users.
Apple Music:
As Apple's entry into the music streaming market, Apple Music was launched in 2015. And it has grown steadily since its debut, with over 60 million tracks and exclusive artist content. It now boasts upwards of 72 million subscribers.
Amazon Music:
Established in 2007, Amazon Music is Amazon's audio streaming offering. The platform has several membership options, including Prime Music and Amazon Music Unlimited. And Amazon Music has about 55 million subscribers.
YouTube Music:
Developed by the company that owns the popular video-sharing platform, YouTube Music evolved from Google Play Music in 2015. In addition, the service focuses on music videos and is available in over 70 countries, with over 30 million songs in its catalog.
Tidal:
Targeting audiophiles, Tidal is a subscription-based service founded by rapper Jay-Z in 2014. It claims to offer lossless, high-fidelity sound quality and exclusive content. Overall, Tidal has around 3 million subscribers.
The above is the introduction of 6 music player software that must be compared. Next, I will analyze Spotify VS Pandora and other players for you.
Spotify VS Pandora and other players analysis
App
Introduction
Charging Standards
Advantages
Disadvantages
Pandora
A music streaming and radio service
Free with ads;

Pandora Plus: $4.99/month.
Pandora Premium: $9.99/month.

Personalized radio station;
Ease of use
Limited song selection; No offline listening on free tier
Spotify
A popular music streaming service
Free with ads;

Spotify Premium: $9.99/month.

Spotify Family: $14.99/month (up to 6 accounts).
Large music library;
Great playlists and recommendations
Ads can be intrusive for free users
Apple Music
Music streaming service from Apple
Individual: $9.99/month.
Family: $14.99/month.

Student: $4.99/month.
Integration with Apple ecosystem;
Large music library
Limited compatibility for non-Apple devices
Amazon Music
Music streaming service from Amazon
Amazon Music Unlimited: 9.99/month (7.99 for Prime members)
Integration with Amazon ecosystem; Large music library
Limited support for non-Amazon devices
Amazon Music HD: 14.99/month (12.99 for Prime members)
High-definition audio selection (Music HD)
No free tier
YouTube Music
Music streaming service by YouTube
Free with ads;

YouTube Music Premium: $9.99/month
Integration with YouTube;
music library;
Music videos and concerts.
No lock screen controls on free tier;
Premium required for background listening.
Tidal
High fidelity music streaming service
Tidal Premium: $9.99/month
High-quality lossless audio; Great for audiophiles
Pricier than competitors; Smaller music library
Tidal HiFi: $19.99/month
Exclusive content
Limited device support
The above is my comparative analysis of Pandora and other players. You can choose and experience these different music players according to your own needs.
In addition, if you are interested in Pandora ++ and want to know more about it. You can learn more from the unravel the melodious world of Pandora Music. Let's experience it together!