As you know, Panda Helper has a free version and a paid VIP version available. Some users can use the Panda Helper Super VIP version, so what is Panda Helper Super VIP? The content you want to know about Panda Helper Super VIP is in this tutorial.
What is Panda Helper Super VIP?
Panda Helper Super VIP is a particular version of Panda Helper VIP, and you can only use it on certain device system versions. Apps installed using Panda Helper VIP won't be revoked by Apple. So Panda Helper VIP is the more stable version.
Where can I download it?
Download it from the official website of Panda Helper. The difference from the regular VIP version is that if your device matches the specific system, after clicking the Download VIP version of the iOS version, a Super VIP – Beta option and Regular VIP will appear, choose Super VIP – Beta and follow the prompts to install Sign it.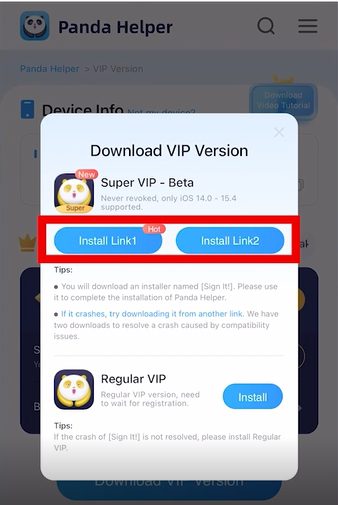 After installing sign it , open sign it, and click Install Panda Helper, jump to the desktop to complete the installation.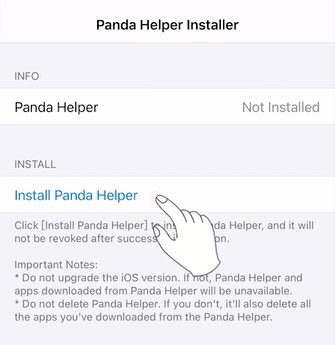 On which devices can I install Panda Helper Super VIP?
Panda Helper Super VIP can only be installed on devices with these iOS version:
iOS 14.0-15.4.1
iOS 15.5 beta 1- iOS 15.5 beta 4
iOS 15.6 beta 1- iOS 15.6 beta 5
It is worth noting when using Panda Super VIP that please do not upgrade the system. Otherwise, you can't use the Panda Helper and the installed App.
How to use Panda Super VIP to download Apps?
After you installed the Panda Helper Super VIP, open it, directly enter the game you want and click Install. Then return to the main screen and wait for the App to be installed.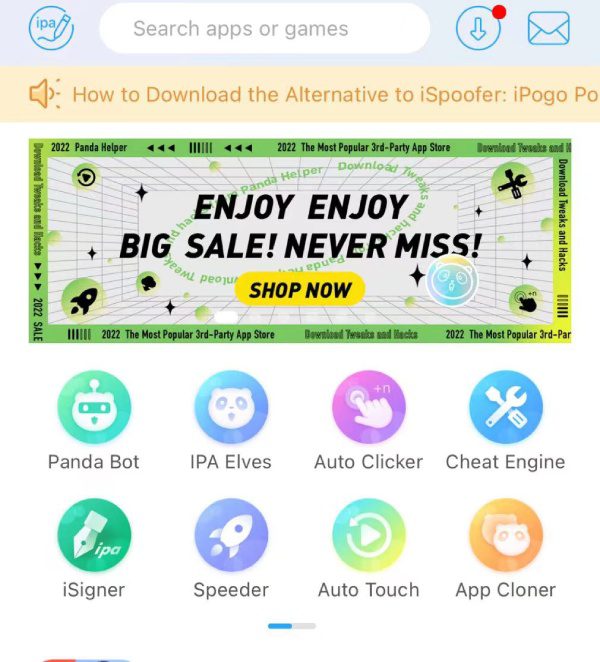 How to uninstall Panda Super VIP or Apps?
You can't delete the app by long pressing the app on the home screen. The correct way to delete the app is to open Panda Super VIP, click the download center button on the right side of the search bar, choose the app you want to uninstall from the downloaded list, and slide to the left. It will appear Delete option. Click delete.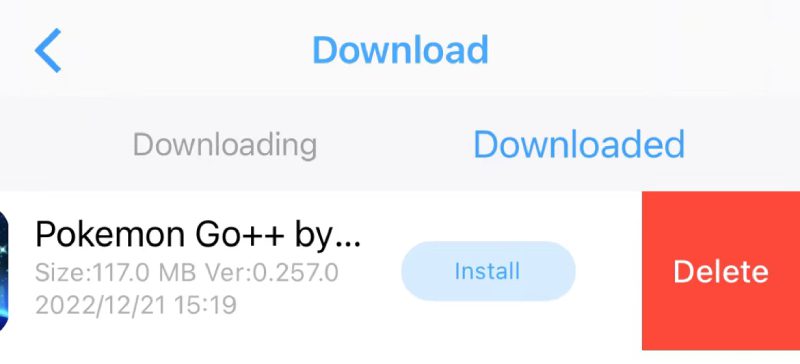 If you still have questions, please contact Panda Helper's customer service email.