Panda COC bot is an auto game bot for Clash of Clans which can run on iOS system.
[Update Features] Clash of Clans Bot for iOS
1. Added: stand-by forces clearance.
2. Optimize search conditions, players at 8-10 level will get higher profits.
3. Known bugs fies and system stability improvement.
Panda COC Bot Features
Auto training troops;
Auto raid for loot;
Auto collect resource (Contains Coin/Elixir);
Auto search clans: Find ideal base for resource raid.
Searching dead base
Keeping active: Protect your base from being raided.
Language: English
More content is constantly updated
By clicking on "Clash of Clans Bot", you can learn more about the features. Any questions or suggestios,please tell us by tapping Feedback in the upper right corner to report the problems.
How to Use Panda COC Bot?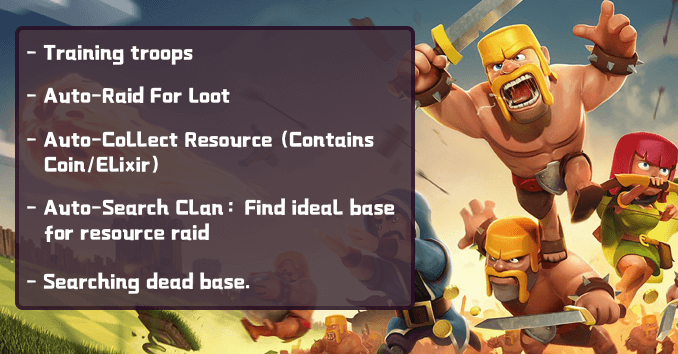 First download the COC games from Panda Helper. Go into [Panda Bot] section and download clash of clans.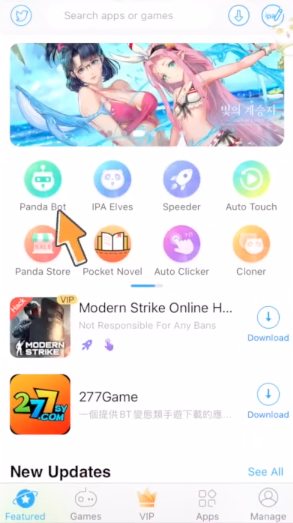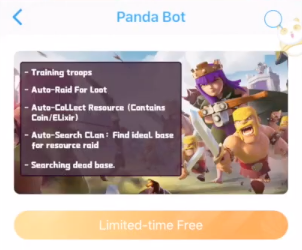 2. After entering the COC game, Click Panda icon on the screen to get the COC Bot.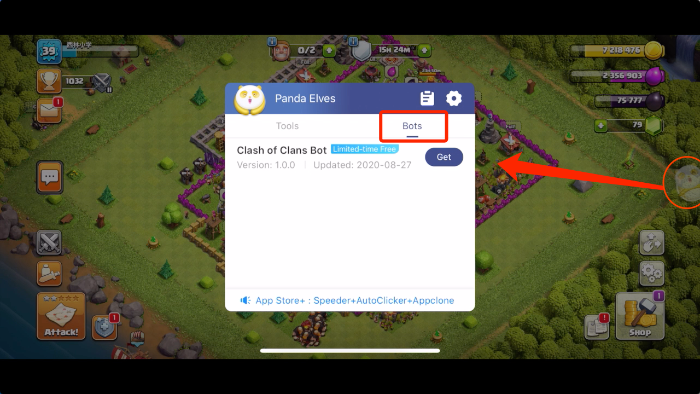 3. By clicking on "Clash of Clans Bot", you can learn more about the features.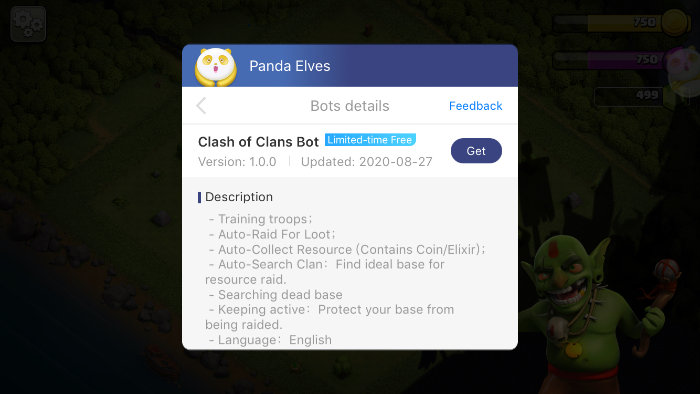 4. Tap the button "Get" to run the COC bot, then click the Panda bot to open coc bot settings page.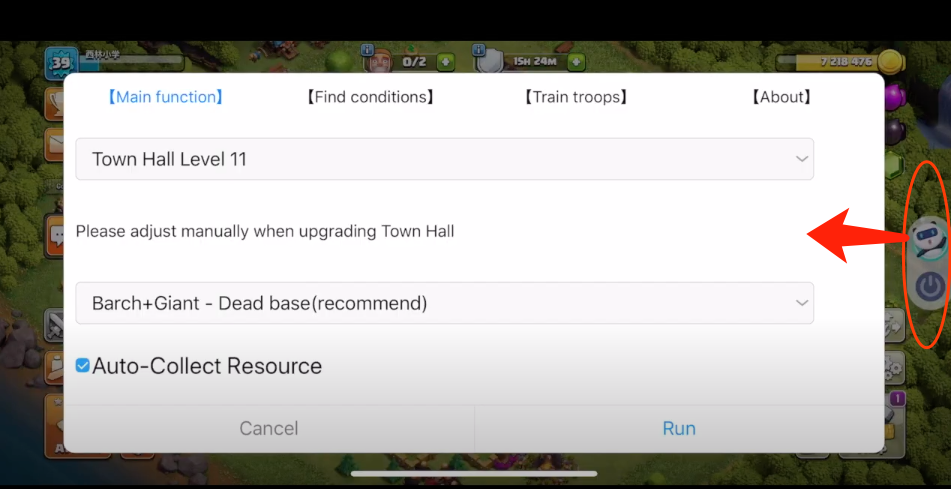 5. If you are a first time user of Panda Bot, it is recommended to manually select the level of the town hall first and then run it with the default configuration.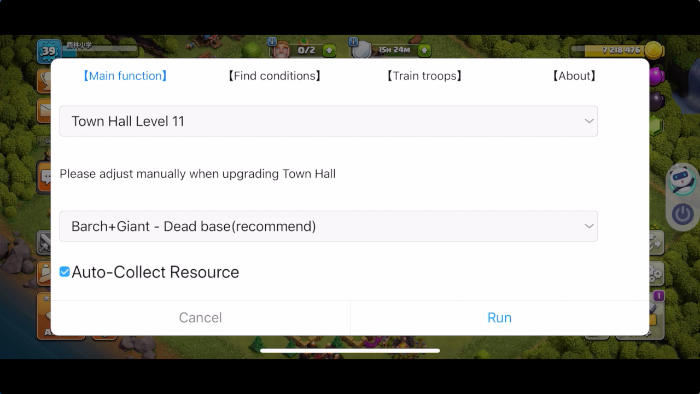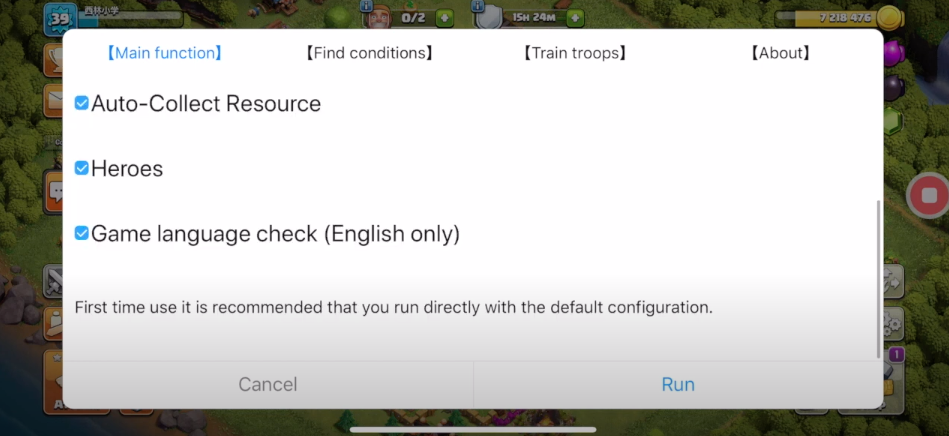 6. You can go to 'Find conditions' for more detailed settings if necessary.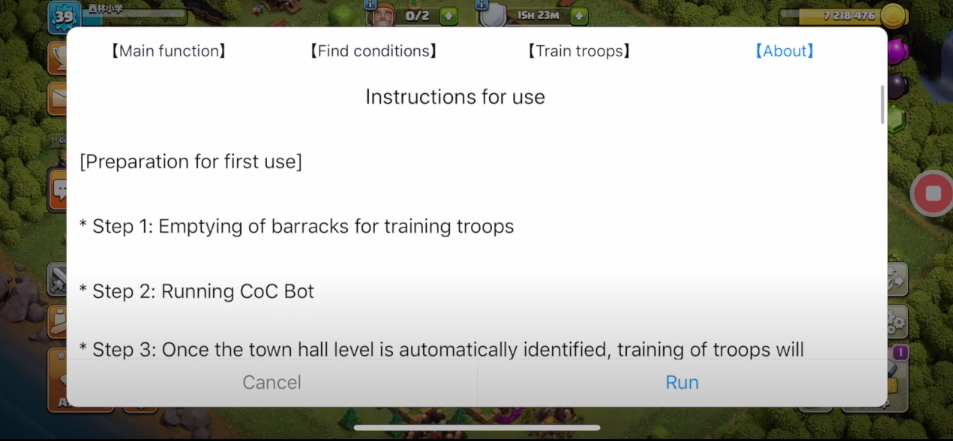 7. There is also a tutorial for newbie in 'About'.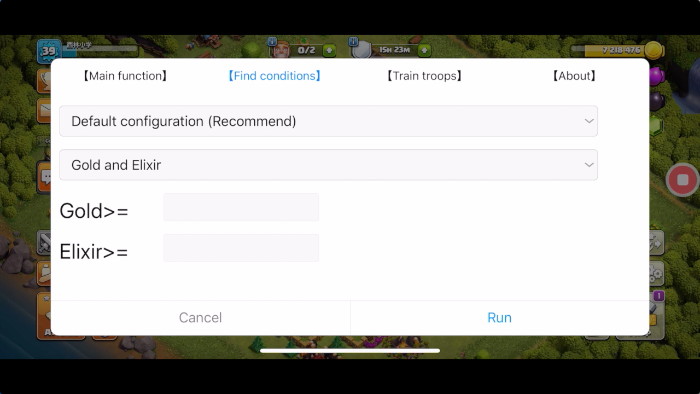 8.Panda Bot will help you set your fingers free and automate in-game tasks.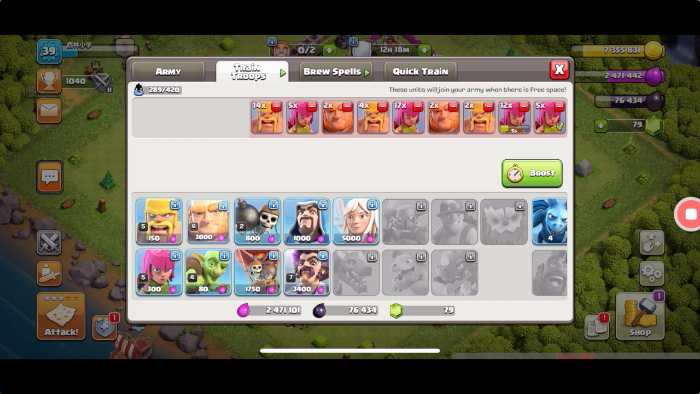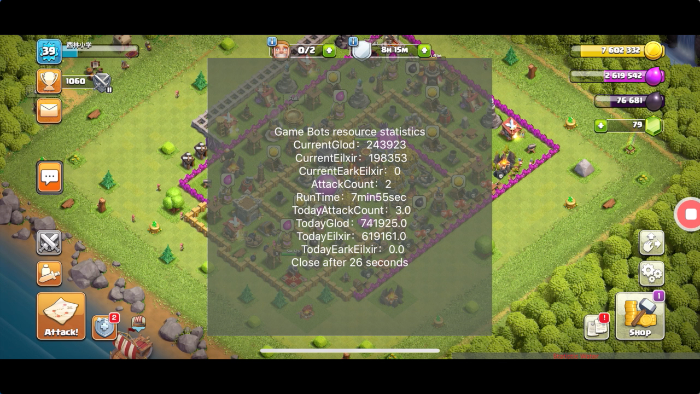 Notice:
The game language needs to be English for Bots to working right. If not,Bots will automatically change the game language to English for you.
Panda Bot Free for a Limited Time
Panda Bot is currently in beta test and is free for users to try and use.
Hay Day Bot (15-min free trial)
COC Bot (15-min free trial)
Brawl Stars Bot (15-min free trial)
Every users can start the 15-min free trial every 24 hours.
You can purchase additional duration if you want to get longer hours of use per day.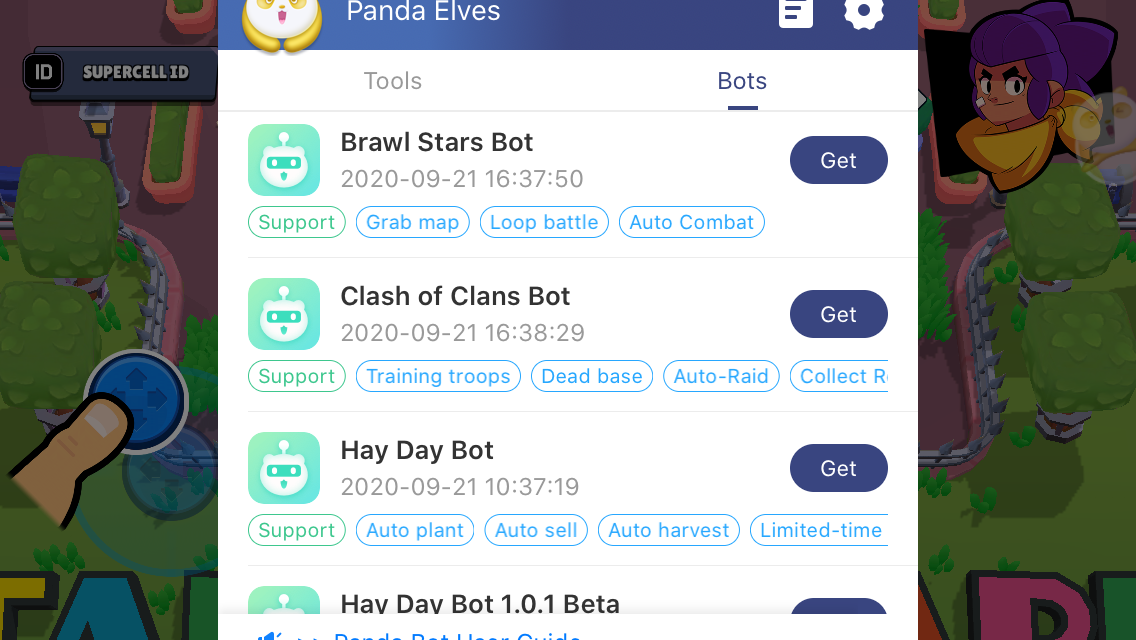 If you have used the panda bot feature, please fill out the questionnaire to give us your feedback.
The free time may expire at any time, the final display on the Panda Bot page shall prevail.
Panda Bot Contact:PandaHelperBots@gmail.com
Related Article