Panda Speeder is a speeder hack which allows you to speed up or slow down the game animations.
We can use Panda Speeder to speed up Coin Master animation on iOS devices. It can help you shorten the waiting time for game animation, improve efficiency and save time. It is the perfect choice for the casual players which don't have enough time to spare or people who prefer faster game progress, isn't it?
Panda Speeder in Coin Master is extremely easy to use. As long as you have downloaded Coin Master Hack from Panda Helper VIP, you can enjoy the game with the speed controller. There is no need to jailbreak your devices.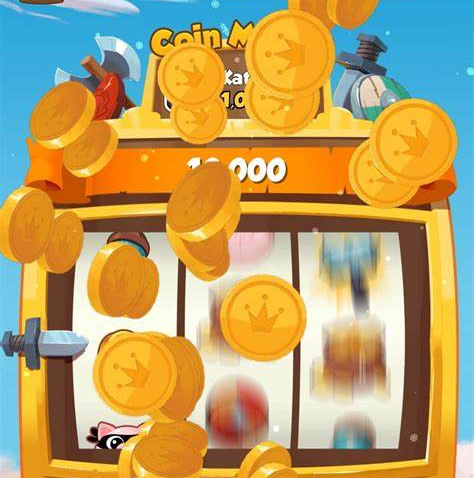 Follow the detailed tutorial of how to use Panda Speeder in Coin Master Hack.
How To Use Panda Speeder in Coin Master
Step 1: Download Panda Helper first.
Go to Panda Helper Official in Safari.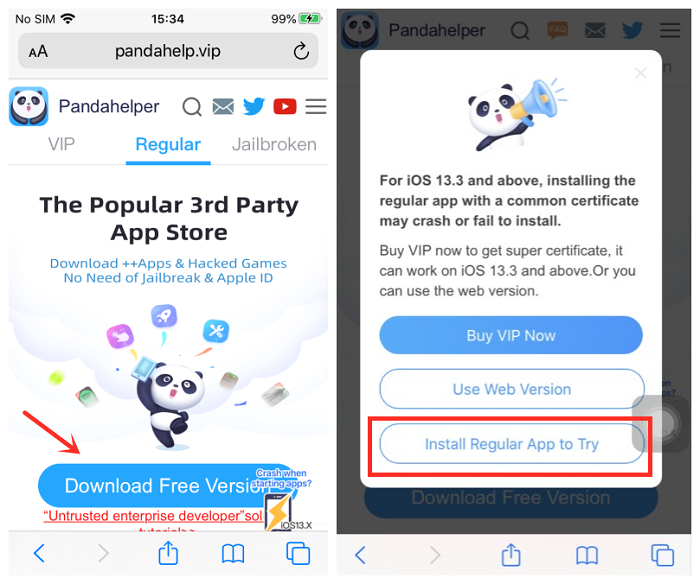 For jailbroken players, you can download Panda Helper Jailbroken Version.


Step 2: Trust the certificate of apps.
If you can't open Panda Helper apps after intalling it, please go to your device main Settings > General > Profiles & Device Management and trust the profile that belongs to the Panda Helper app. (No need for jailbroken devices)


Step 3: Search Coin Master Hack in Panda Helper.
Launch Panda Helper, search for Coin Master Hack and install it.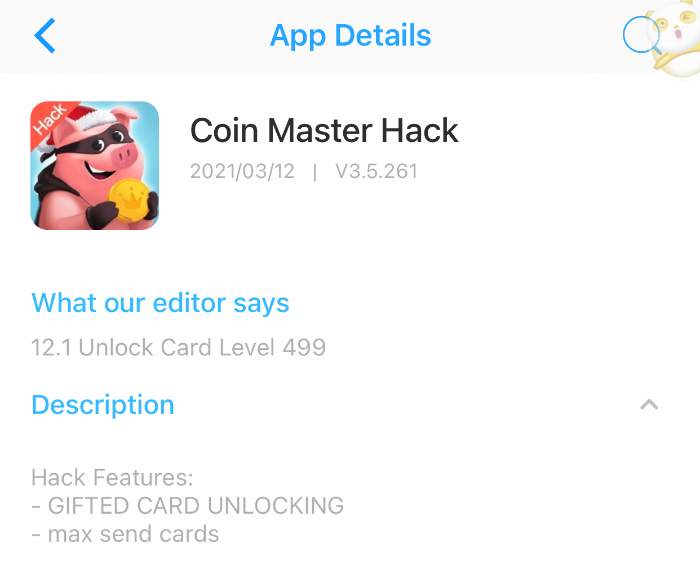 Step 4: Install Coin Master Hack on your iOS devices.
It will show a installaiton pop-up after it finishes downloading process. If you tap "Cancel" carelessly when installing notice coming up, please go to download center of Panda Helper again and install it again.
Step 5: Open Coin Master Hack and tap Panda Elves floating icon to get Panda Speeder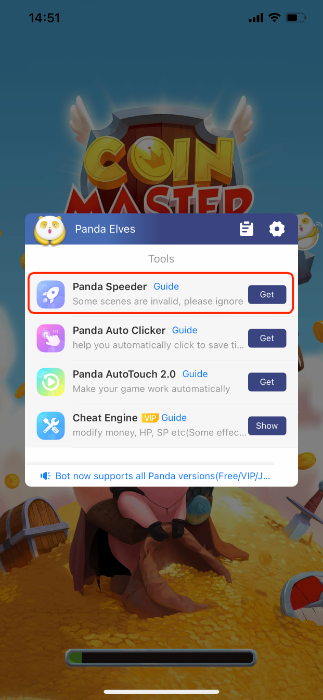 Step 6: Set the rate of speed.
The control bar will show on the bottom of screen.
Adjust the rate by +/-, when the rate is greater than 1, the game animation will be accelerated; when the rate is less than 1, the game animation will be slowed down.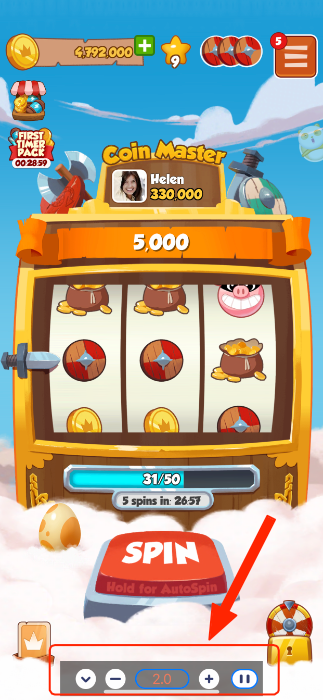 Other Amazing Panda Features