Overview of App Cloner iPhone
Before learning how to use App Cloner iPhone, let's learn more about it. If you have thought of installing the same game apps twice or three times to make copies of apps on one iPhone or iPad as you want to play them on different accounts, you certainly know it can't work because Apple doesn't allow it. If you play the different accounts on other devices, it is a troublesome thing, to be honest. Duplicating apps on iOS devices is not as easy as making multiple apps on Android devices due to the framework of the different systems.
However, making copies of the same Apps on iPhone or iPad is not a complicated problem until you have an application called Panda Helper. Panda Helper has a feature called Panda App Cloner, providing different links to install multiple copies of one App, and realizes cloning games or Apps. For example, Last Day on Earth Hack and social media apps like Twitter++ and Instagram Rocket. What's more, the copies of Apps can work independently well. Don't worry. They will mix up.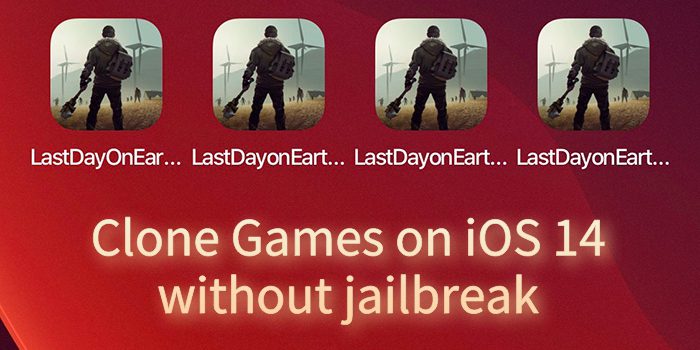 Panda Helper is a safe and well-working alternative App Store offering access to download hacked Apps, ++apps, and tweaked apps for many users. Because Panda Helper works on iOS 15, iOS 14, iOS 13, and iOS 12 without jailbreak, its feature Panda App Cloner is safe to be used on cloning games on iOS devices with iOS 15, iOS 14, and iOS 13, and iOS 12 with no worries.
How to Clone App on an iPhone: Last Day on Earth
First, Download Panda Helper VIP From Panda Helper's Official Website.
Then, Search Last Day on Earth Hack to Duplicate in Panda Helper VIP.
We use Last Day on Earth Hack, for example. There is the official version of Last Day on Earth on Panda Helper. If no app you expect to duplicate on Panda Helper, please tell the Panda Helper team from Panda IPA Elves your requirement.
Next, Tap the Game and Enter the Detailed Page of It.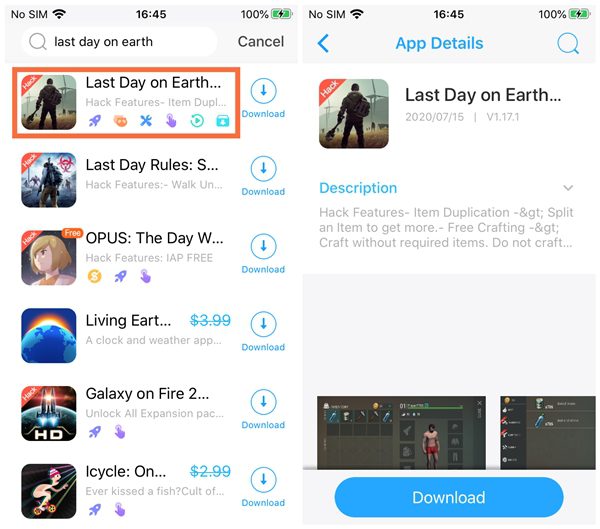 Tap the Download Button and Select Clone App to Install.
When you choose Clone App this option, it will automatically select "Clone 1" as the app download source.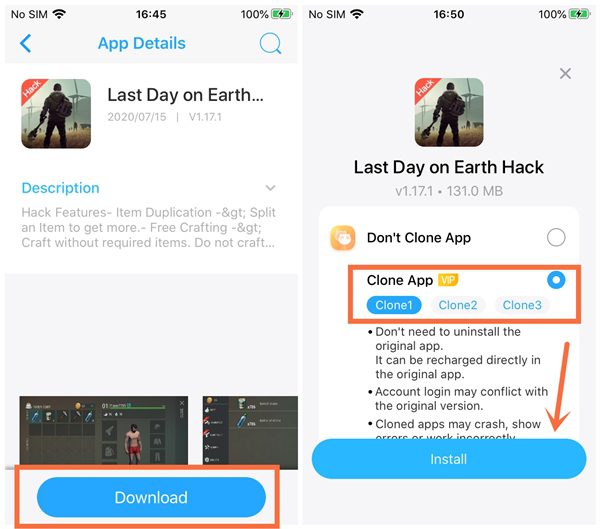 Then, Install Clone App.
You will see the downloading process, downloaded apps, and installed clone App here.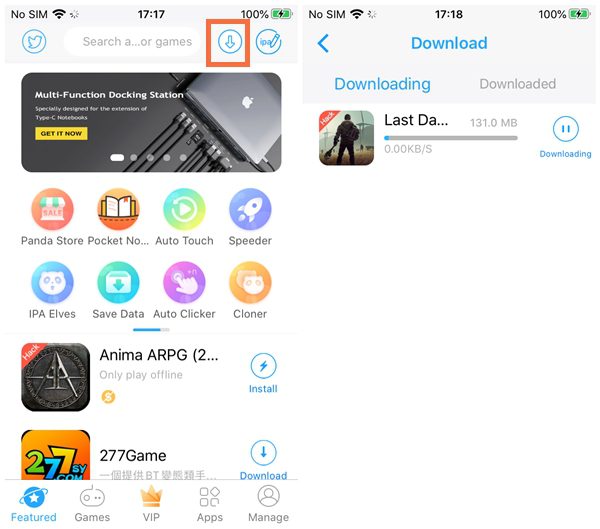 Select "Re-download" to Install Second Clone App.
If you want a second clone App, please tap the "Download" button, select the Clone App option, and tap "Clone 2" to install it.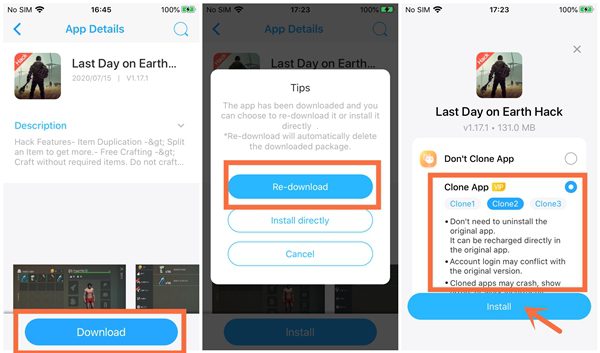 Notice:
1. If you delete the clone1 IPA you downloaded from the list, you won't see this pop-up prompt.
2. If you click "Install directly," Clone 1 will be installed again, not Clone2.
3. Please download the second one after the first copy is installed. Do not download and install simultaneously. Otherwise, unpredictable errors may occur.
4. If you want to install one more Clone3, please repeat step 6.
At Last,
You have got 4 Last Day On Earth copies on your iPhone. One of them is the original version, and the other three app copies are cloned Apps.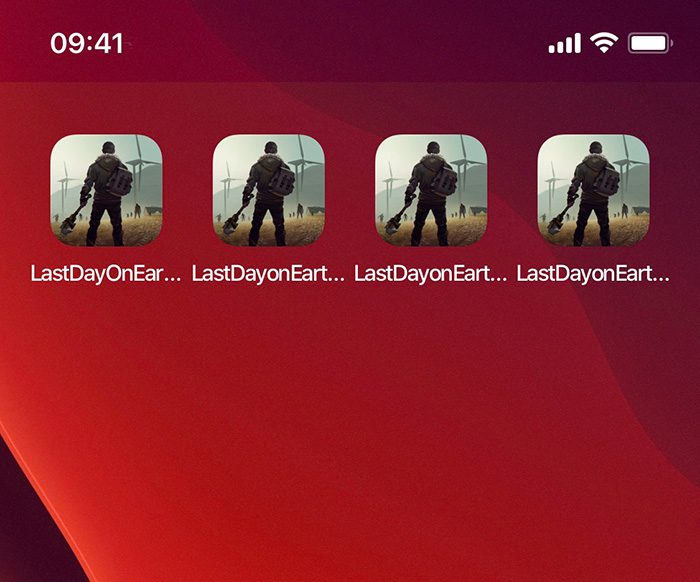 Other Memorable Panda Helper Game Tools