Because of the convenience and ease of using Bluetooth headphones, almost everyone has Airpods. If you have iPhones and iPad, it's very convenient for you. Many want to know if AirPods can connect to devices other than iPhones and iPads. For example, some want to connect to Android phones but don't learn how to connect AirPods to Android phones. If you have the same doubts, you have come to the right place.
Next, the tutorial shows you how to connect AirPods to Android phones and check the Airpods battery.
How to Connect Airpods to Your Android Phones
Before joining, please prepare your Android phone and Airpods.
First, turn on the Bluetooth of your Android device.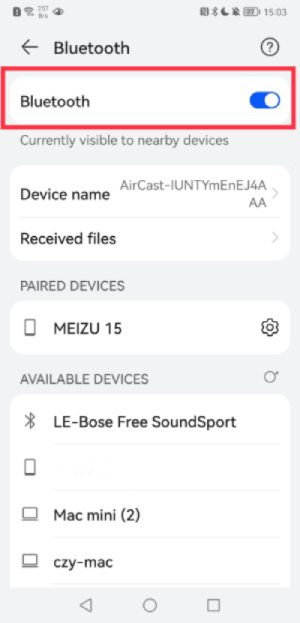 Then, open the Airpods cover, do not take out the headphones! Long press the button on the back of the Airpods until the internal indicator turns white (usually, the needle is green or orange).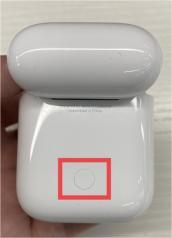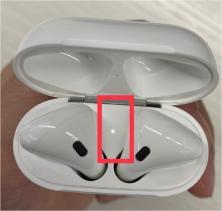 Search for connectable devices, and select the Airpods.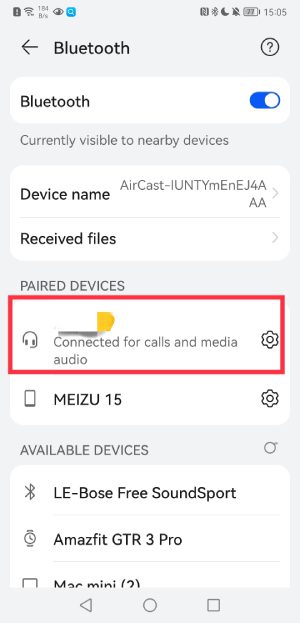 Take out the Airpods and use them.
That's the tutorial on connecting the Airpods to the Android device.
How to Check the Airpods Battery on Android
After knowing how to connect AirPods to the Airpods, when you start using Airpods on Android, you'll notice one thing is missing: information about the remaining power. Fortunately, an app can tell you all about it, and it's free. Please refer to the following steps to check the Airpods battery on Android.
1. Download AirBattery on the Google play store.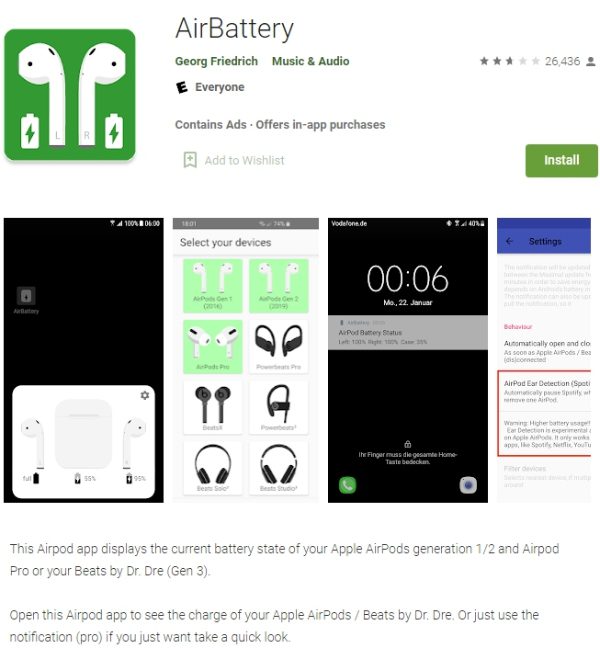 2. AirBattery will tell you the charging status of each Airpods and Airpods charging case via a pop-up window that appears shortly after you open the Airpods lid. The charge level is inaccurate but displayed in 10% increments (95%, 85%, 75%, etc.)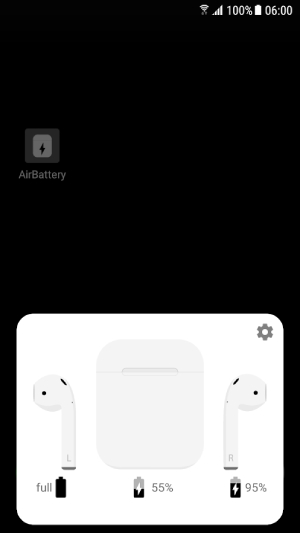 Then you can check the Airpods battery on your Android phones.
How to Connect a Replacement Airpod
Some users may lose their earphones and then replace them with new ones. Currently, the mobile phone cannot be connected to the replacement Airpods. What should we do at this time? Next, let me answer for you:
1. Go to the Home Screen on your iPhone, iPad, or iPod touch.
2. Open the case with your AirPods inside and hold it next to your iPhone, iPad, or iPod touch.
3. A setup animation appears on your screen.
4. Tap Connect, then taps Done.
Then you can connect a replacement Airpods, enjoy it.
Conclusion
Airpods are popular among the crowd and bring a lot of convenience to us. And the AirPods can be connected to iPhone and Android phones and other devices. Many AirPods users find the AirPods case so slippery that it falls out of a jacket pocket. AirPod users may consider purchasing a case not only for looks but also for protection.
Here are two cost-effective Airpods cases to share with you.
Apple AirPods Cover Case
Buy Here
Soft Silicone Cover Cases for Airpods 1/2

$15.98 $9.98

BUY HERE>>

Apple AirPods Cover Case for Airpods Pro

$18.98 $11.98

BUY HERE>>