Get Terraria iOS Cheats on iOS 14 by Panda Helper Cheat Engine
Terraria is a fantastic sandbox games associating with a host of users for creating worlds as people wish. You can create all the things like house, fort, castle and more things as long as you have enough imagination. However, to make imagination reality needs things to realize on Terraria. If you plan to make a house, perhaps you need wood and stones to make. If you want to make other else, you have to find the items first before making.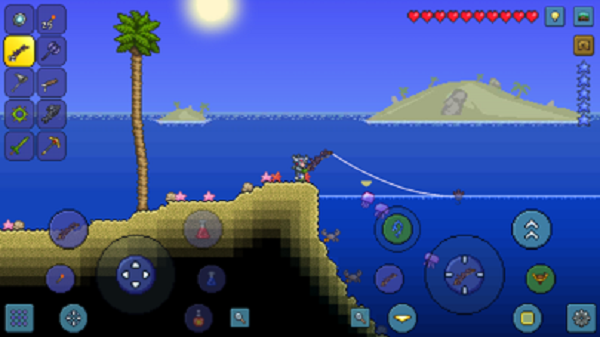 If you don't have enough items you want to craft your dream designs or if you want more items to construct buildings without effort, what can you do? Certainly, you need a tool to help you make it come true. Without a tool, it can't complete on Terraria. A tool called Panda Helper Cheat Engine is the game helper designed for changing games values to get more items you expect. It enables you to get it. Follow the tutorial below and enjoy Terraria!
The tutorial of getting Terraria iOS Cheats on iOS 14 by Panda Helper Cheat Engine will divided into 2 parts below. In Part I, we will show you how to get Terraria iOS for free on iOS 14; in Part II, we guide you how to use Terraria iOS Cheats on iOS 14 from Panda Helper Cheat Engine. Follow the tutorials below to get what you want. Here we go.
Part I: How do you Get Terraria iOS Free on iOS 14?
Step 1: Open Safari and go to Panda Helper official website
http://m.pandahelp.vip/?s=gg or Scan QR code

Step 2: Tap "Regular" option and install it.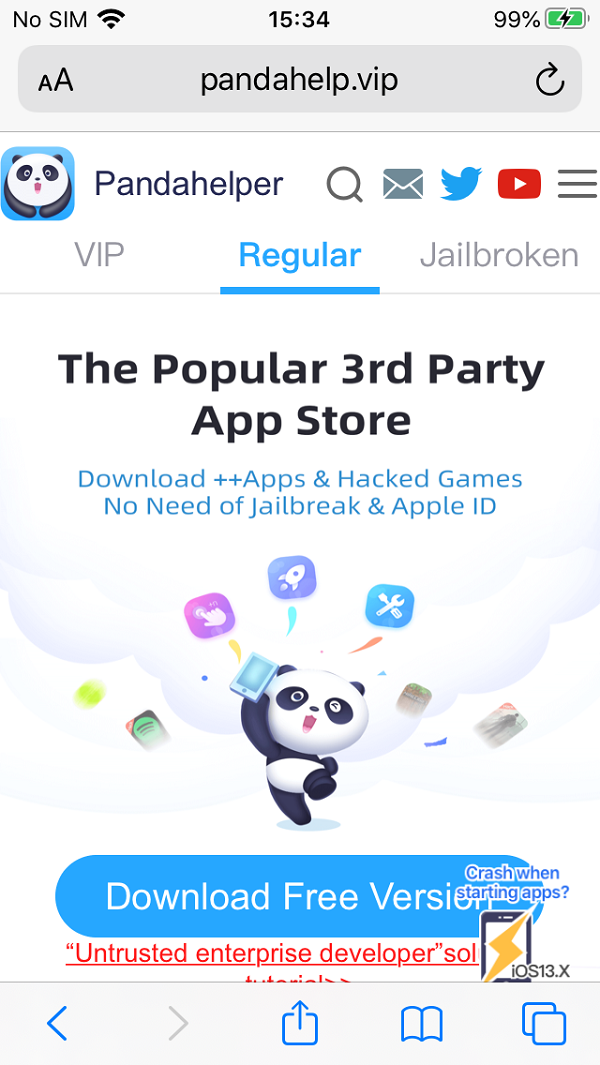 Step 3: Go to your device main Settings > General > Profiles & Device Management and trust the profile that belongs to the Panda Helper app.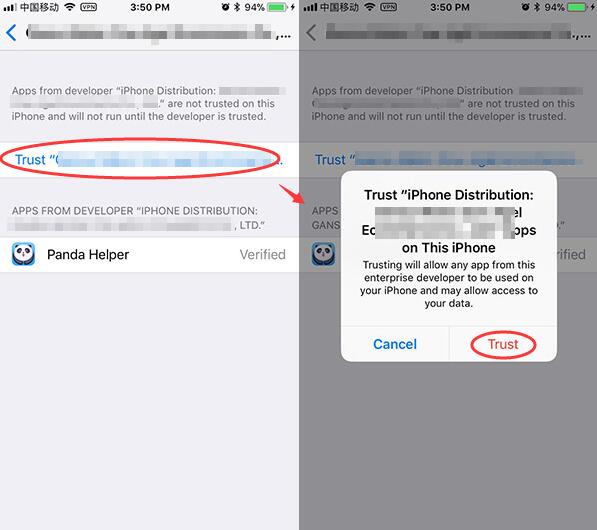 Step 4: Launch Panda Helper, search for Terraria and then install it.
Step 5: If you tap "Cancel" carelessly when installing notice coming up, please navigate to the main page of Panda Helepr and press here to install.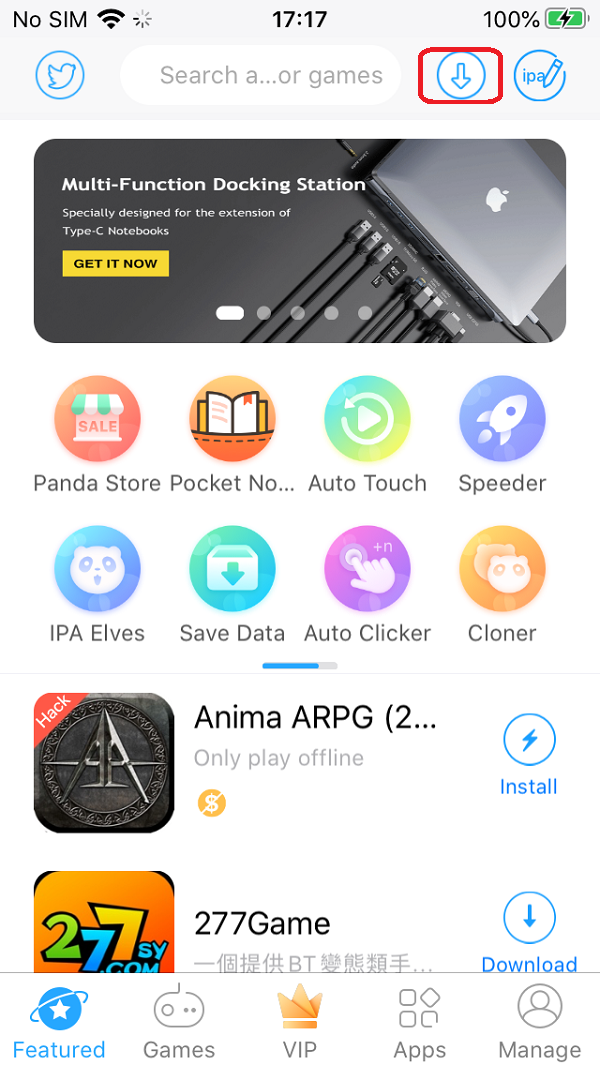 Step 6: Cheak out Terraria and enjoy it!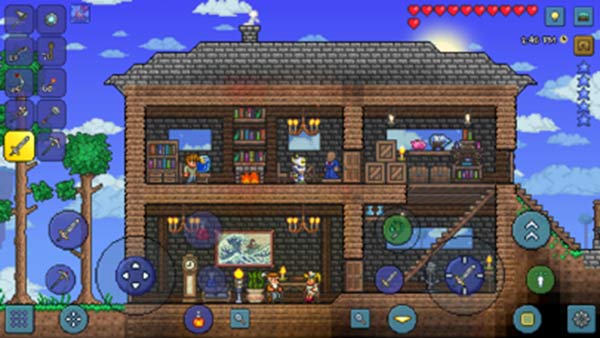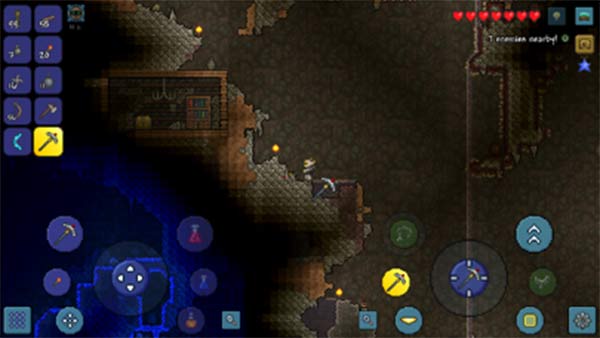 For those who want to download Terraria Mod Apk on Android, you can go to the link:https://www.pandahelp.vip/blog/download-terraria-mod-apk-for-free-items-store/
Part II: How do you Use Panda Helper Cheat Engine to Get Terraria iOS Cheats on iOS 14?
Before you follow the tutorial to cheat on Terraria, if you understand a basic usage of Panda Cheat Engine first, it will make you grab the usage of Panda CE faster and enjoy Terraria deeply.
The process of basic usage of Panda Cheat Engine:
-- Locate the place of values more precisely through using and entering the values you want to change on Panda CE serveral times. Because there are tons of the same values on games, you need to locate the place you want exactly only by this method.
-- Change the values after finding the place.
Step 1: Open Terraria and wait a while for Panda floating icon appearing.
Step 2: Tap Panda icon and "Get" Cheat Engine.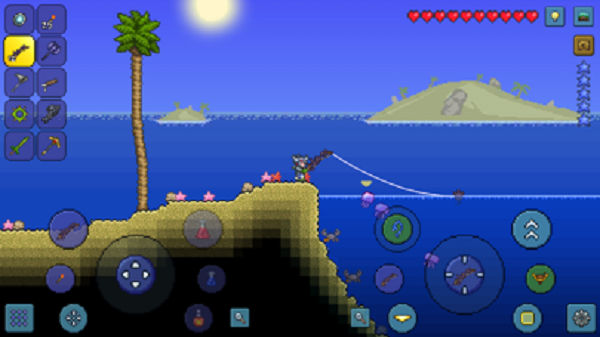 Step 3: Enter the value you want to change on Panda Cheat Engine.
For example, search for the value of wood you currently have.it is 47 now. (Choose"=" and "SInt"). The first search will get a lot of results.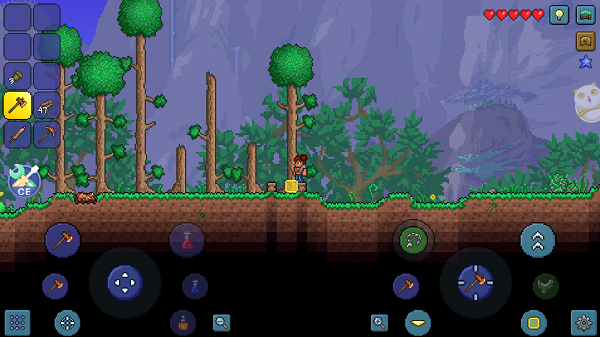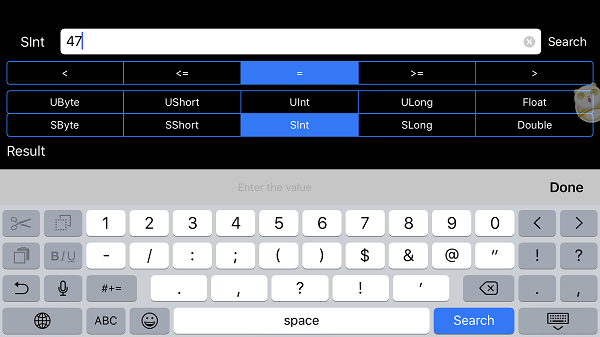 Step 4: Then return to the game to continue changing the value of wood.
Now the value of wood is different from step 3, which is 67. And search 67 in CE.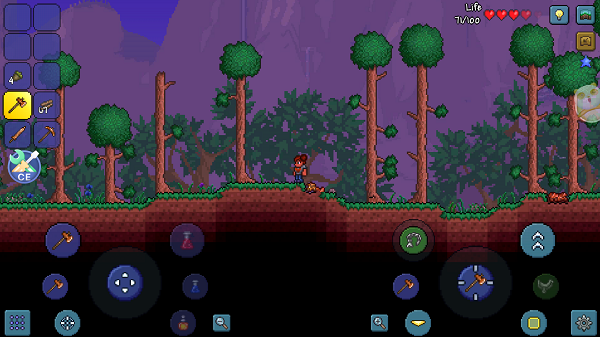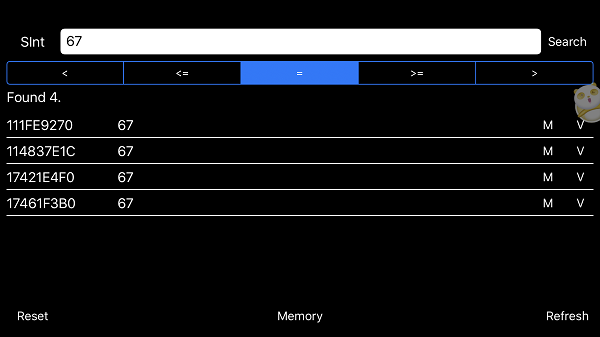 Step 5: Now it remains five results. Press "M" to modify the value then tap "OK" to confirm it, changing all results into 99999 or the number you want.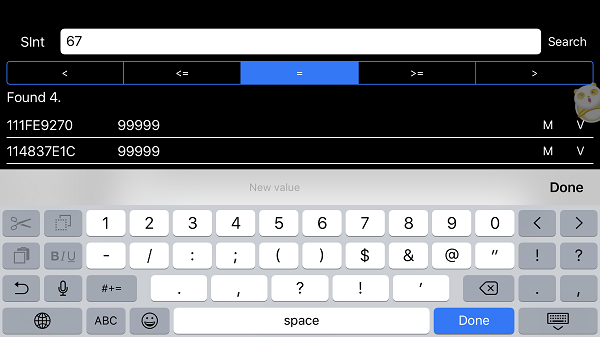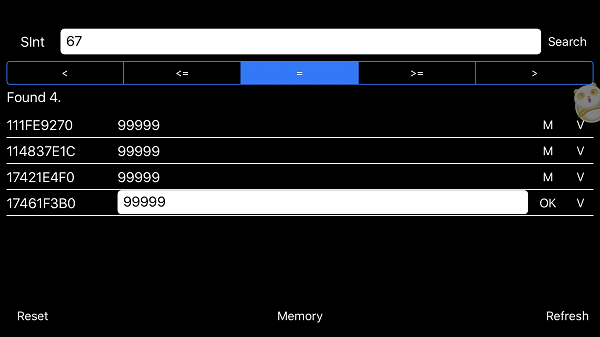 Step 6: Go back and the value of wood is 99999 now.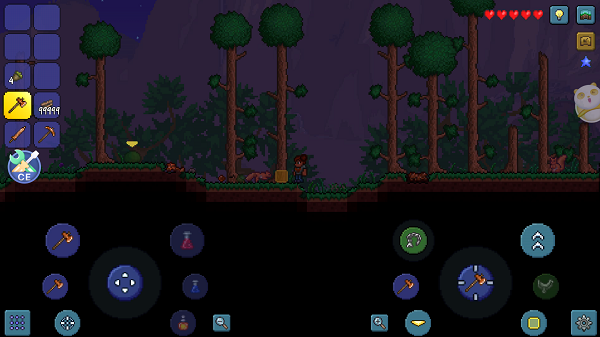 You are able to use Panda CE to change other values on Terraria as the way we use the value of wood to demostrate. In theory, Panda Cheat Engine is able to change all values on games; however, sometimes games have their cheat detection systems so that Panda CE not working happens.
Other Terraria Stories:
Other Panda Helper Powerful Features: