The Sims FreePlay
The Sims is a well-known game series developed by EA Mobile. After its success on PC, EA Mobile has also lauched the Sims series to mobile phones. There are several versions of this series. The Sims Mobile version is jointly developed by different game companies, and the Sims FreePlay is a very popular one.
The Sims FreePlay vs The Sims Mobile

Many people are asking the difference between the Sims FreePlay and the Sims Mobile. In fact, both FreePlay and Sims Mobile are part of the sims series, and they are mobile only games, so they are very different from the PC version of the sims series.
So what's the difference between FreePlay and Sims Mobile?
 

The Sims FreePlay

The Sims Mobile

Initial release date

December, 2011

March, 2018

Developers

Maxis (2017–2019)
Firemonkeys Studios (2019–present)

Publishers

EA Originals, EA Mobile

Modes

Single-player, multiplayer

Life simulation game

Others

 

Based on The Sims 4
The whole idea of these two games were completely different. Except EA Mobile, they were developed by different companies. Sims Mobile lauched eight years after FreePlay, and by that time the Sims 4 was already out, so Sims Mobile made more references to the Sims 4.
Gameplay
This is the biggest concern for most players, and the two games are very different on gameplay. In my opinion, the core difference between these two games is perspective, with FreePlay being third-person and Sims Mobile first-person. Why say that? In FreePlay, you can control more than one sim and more than one house, and you can even build an entire community, which is more like third-person control over the growth of the sim and the city. But in Sims Mobile, you can only control one household of sims, and the sim is your own, while the other sims are non-player sims, as if playing from a first-person perspective.
In addition to the perspective, the task is different. FreePlay is a quest-based game, every task takes real time, usually hours. Sometimes you have to take a long time to complete a task or spend money on speeding it up. Of course, with the Sims FreePlay Hack you can speed things up for free.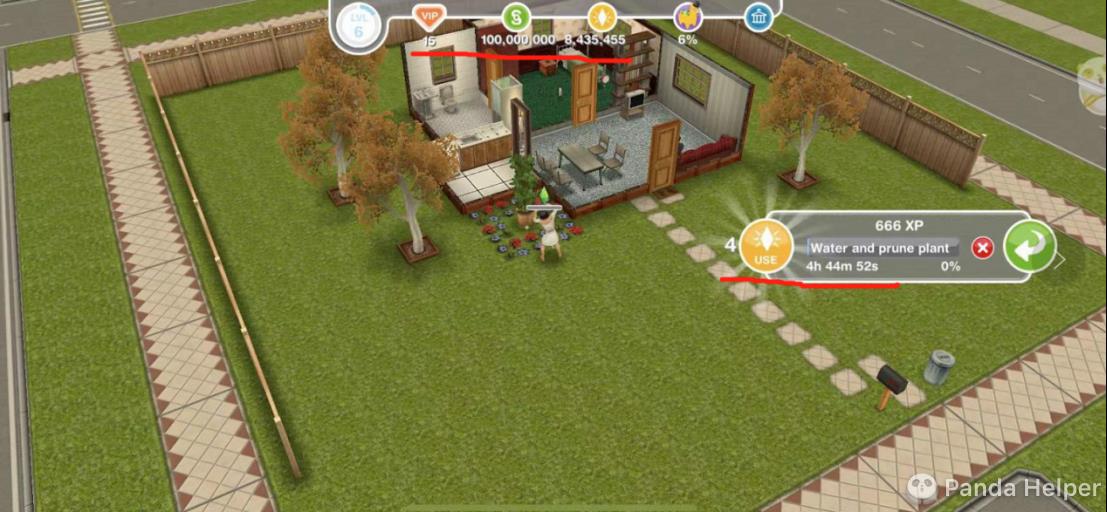 Sims Mobile is very different, Sims Mobile is individual tasks that don't take hours, even seconds to complete. you're not working against a clock and you're able to make your sims do a lot of cute actions in a short period of time, whether it's taking them to work or socializing. Get more details about Sims Mobile, you can visit The Sims Mobile Hack page, we also provide the hack version to download.
In summary, Sims Mobile takes less time to complete tasks than Sims FreePlay, allows more freedom to control the progress of the game, and requires less effort to figure out how to allocate your time to complete tasks. Of course, if you use the Sims FreePlay Hack, you also don't need to worry about the task time is too long, you can also complete the task in seconds, to achieve the same experience as Sims Mobile.
Building
There's no deny that Sims FreePlay's building function is more powerful and fun. In Sims FreePlay, you can build multiple floors, patios, balconies, basements, double-height rooms, and pools, and in a single town, you might have almost 40 different properties to build on. You can also have a lot of variety in the style of your property as there are many different templates to choose from, with their own special fences, sidewalks and landscaping.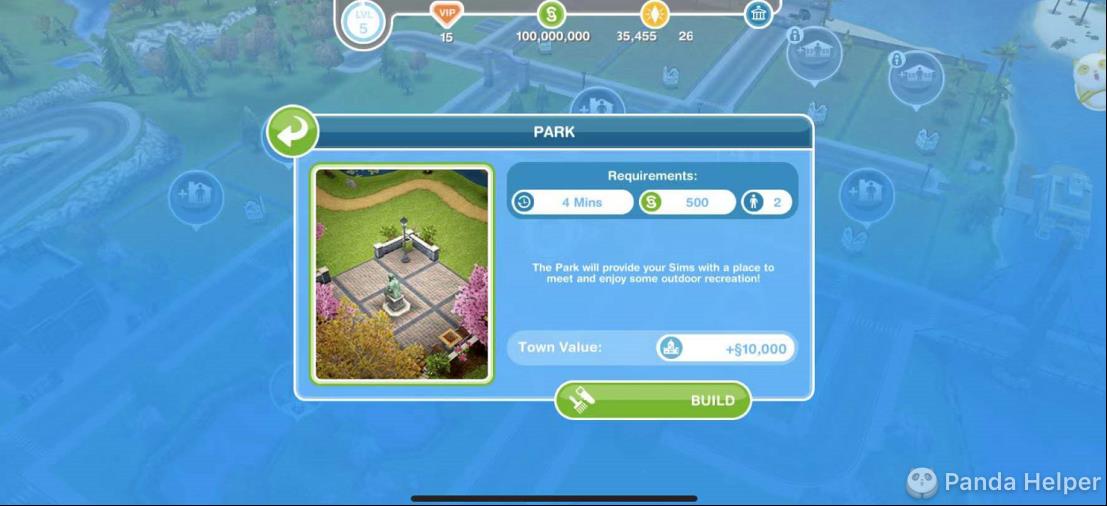 But in Sims Mobile, you get one house to build, and you can't change the appearance of fence or sidewalk. You have a room limit. You start the game with a limit of three rooms for your house, but even after playing for a long time and leveling up, you'll still hit a limit of twelve rooms for your house. You can do some customizing of workplaces in Sims Mobile, by unlocking special decorations and furniture for the workplace theme, but you can't change anything structural like the walls or floors or doors or windows. So it's much closer to redecorating, than building in a creative way.
In conclusion, the building function of FreePlay is much more interesting.
Create a Sim
Create a sim is also one of the most popular core gameplay in the Sims series. In Sims FreePlay, where all the sims in each age category of each gender are shaped exactly the same. If you have played the PC version, you will even feel that the facial features and body shapes of Sims FreePlay are too simple, and the walking posture is not good-looking. Not only that, Sims FreePlay also has very few types of clothes, and some of them require vip to use. After installing the Sims FreePlay hack, you can directly use the clothes that can only be used by VIP.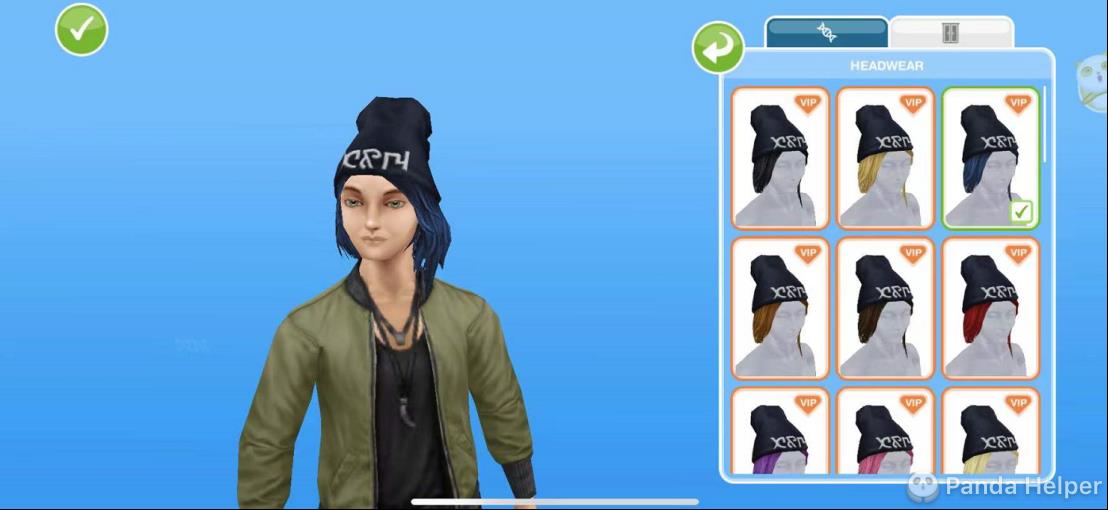 But Sims Mobile customize your sims in some crazy powerful and detailed ways. In a word, the create function of Sims Mobile is closer to the Sims 4 in PC. There are very rich templates for facial features and body shapes.
To sum up, both games have their own advantages. Sims FreePlay has an absolute advantage in building function, while Sims Mobile has a good performance in create function. In terms of gameplay, Sims FreePlay favors the management of the whole community, while Sims Mobile favors the management of a single family. Both games require you to level up and earn currency to unlock most of the cool stuff. But with the hack version, we can not only complete tasks quickly, but also unlock them easily. You deserve it!
Related recommendation: The Sims Mobile Hack
The Sims FreePlay Hack features
The two most important features of Sims FreePlay Hack, one is in the hack version, VIP is directly max level, rather than you need to accumulate bit by bit. With a higher VIP level, you can unlock more cool stuff. Secondly, as you know, some Sims FreePlay tasks can take as long as a day to complete. In hack version, you will have enough currencies at the begining, so that you don't have to wait too long to complete tasks.
These features slove the most of the needs of players, I hope you have fun when playing Sims FreePlay!