Introduction of the Super Mario Run
Super Mario Run is a mobile game developed by Nintendo, featuring the iconic character Mario and his friends.
This auto-runner game offers a fresh experience for fans of the classic franchise and newcomers to the world of Mario. Available on iOS and Android platforms, Super Mario Run brings the excitement of side-scrolling platformers to your fingertips.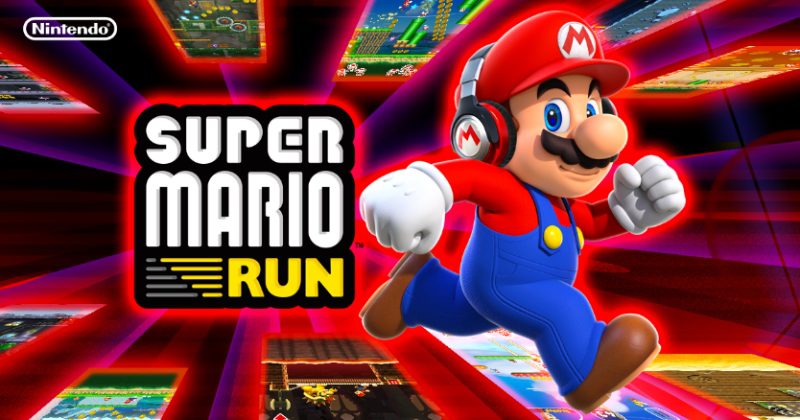 How to download Super Mario Run for free
Presumably, everyone played a Mario game in the same year. Don't miss this Mario Parkour mobile game released by Nintendo.
Then, let's learn how to download it on our devices.
How to download the Super Mario Run Hack
First, we must go to the Panda Helper official website to install the Panda Helper VIP.
Then, search and install the Super Mario Run Unlock All 6 Worlds on your iPhone.
Finally, enjoy the game on your Phone.
How to download the Super Mario Run Mod Apk
Some players are confused that if we can download the Super Mario Run Mod Apk on their Android Phone.
We need to follow the steps for downloading on the iPhone. But now Super Mario Run Mod Apk is unavailable on Panda Helper, so please be patient.
Super Mario Run: key features and Gameplay
Super Mario Run offers a unique gameplay experience where Mario automatically runs forward while the player controls his jumps. This one-hand control system is perfect for mobile devices. The game includes several key features: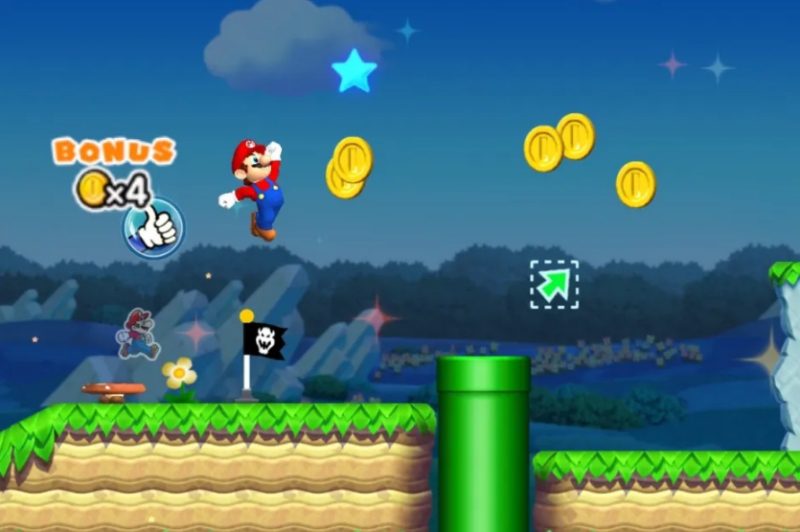 – World Tour: This single-player mode features 24 levels across 6 unique worlds. Players control Mario as he jumps and navigates through obstacles to reach the flagpole at the end of each level.
– Toad Rally: An asynchronous multiplayer mode where players can challenge their friends or other players worldwide. Compete to collect coins and impress Toads with stylish moves to increase your Toad population, eventually building your own kingdom.
– Kingdom Builder: Use coins and Toads to personalize and expand your Mushroom Kingdom with over 100 unique buildings and decorations.
– Playable Characters: Along with Mario, players can eventually unlock and play as Luigi, Princess Peach, Toadette, and other beloved characters, each with their own special abilities.
And there are more gameplay in the comprehensive guide to Super Mario Run gameplay.
Some tips sharing for Super Mario Run
To excel in Super Mario Run, consider the following tips:
1. Understand the basics:
Mario runs automatically in Super Mario Run and will even jump some smaller obstacles. However, tapping the screen will make Mario jump higher, so getting the timing right for your jumps is crucial for avoiding enemies, clearing gaps, and reaching higher platforms.
2. Collect all the colored coins:
Each level has five special colored coins (pink, purple, or black) that are often more challenging to collect. Focus on finding and collecting each set of coins for extra rewards and a sense of accomplishment.
3. Utilize wall jumps:
When Mario runs into a wall, he'll slide down it slowly. If you tap the screen while he's sliding, he'll perform a wall jump. This move can be used to reach higher areas or change directions in tight spaces.
4. Pause Blocks:
When Mario steps on a Pause Block (a red block with a pause icon), he will stop moving, giving you time to assess your surroundings and plan your next move. Use these strategically to plot your course through the le
5. Maximize your score with Coin Rush:
Coin Rush is a mode that pops up periodically in the game and increases the number of coins you earn for a limited time. Perform successive jumps and avoid taking damage to keep Coin Rush going; this is an excellent way to rack up coins quickly.
6. Learn from replays in Toad Rally:
Toad Rally is a multiplayer mode where you compete against other players' best runs. Watch your opponents' replays to study their techniques and learn new ways to navigate through levels or discover hidden areas you might have missed.
7. Unlock characters:
Each character in Super Mario has unique abilities that can make certain challenges easier or more exciting. Unlock characters like Luigi, Peach, Toad, and Yoshi by fulfilling certain requirements in the game.
8. Build and upgrade your kingdom:
Use your collected coins to build, upgrade, and customize your personal Mushroom Kingdom in the Kingdom Builder mode. Constructing certain buildings can even help you unlock new characters and bonus levels.
9. Practice:
Super Mario is designed for quick play sessions, so use any spare time you have to practice your skills. The more you play, the more familiar you'll become with each level's layout and challenges, enhancing your performance.
And if you want to learn more about tips of the game, you can read the sharing of the Super Mario Run tricks.
Similar games to Super Mario Run
Then, I'd like to share some games similar to the Super Mario.
Rayman Adventures: In this vibrant and fast-paced game, players control Rayman as he runs, jumps, and flies through various levels. Complete objectives, rescue creatures, and unlock new characters as you progress.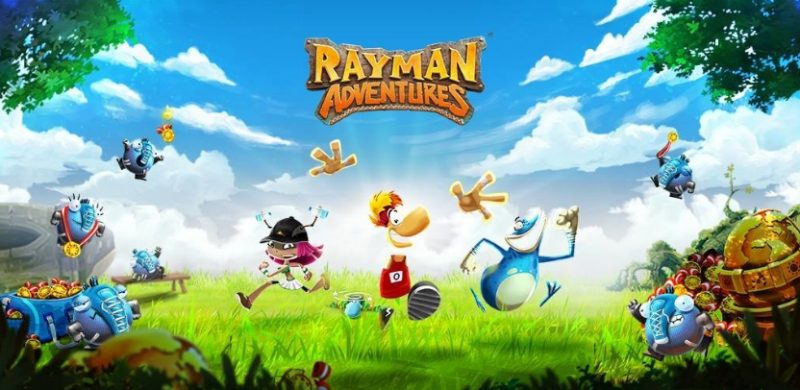 Lep's World: Inspired by classic platformers, Lep's World puts players in control of a plucky leprechaun on a quest to save his friends and family. It captures a similar charm to Super Mario with colorful graphics and enjoyable gameplay.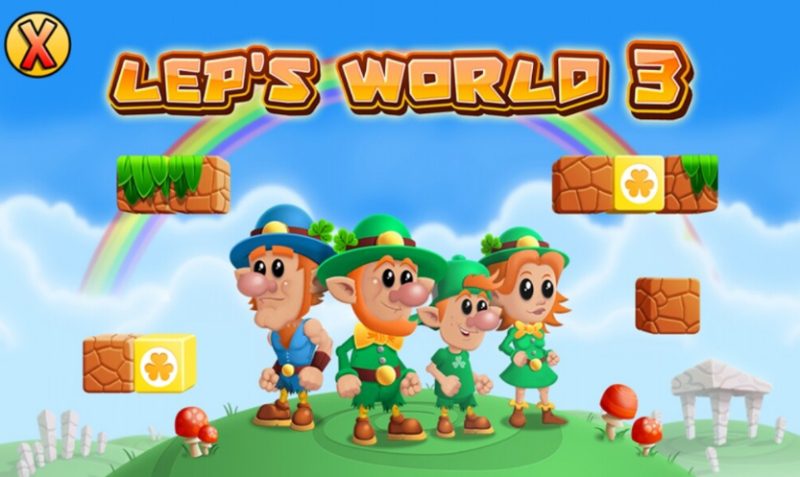 Banana Kong: In this addictive runner game, players guide Banana Kong through dense jungles, caves, and treetops while avoiding obstacles and collecting bananas. The game offers engaging power-ups, upgrades, and challenging levels.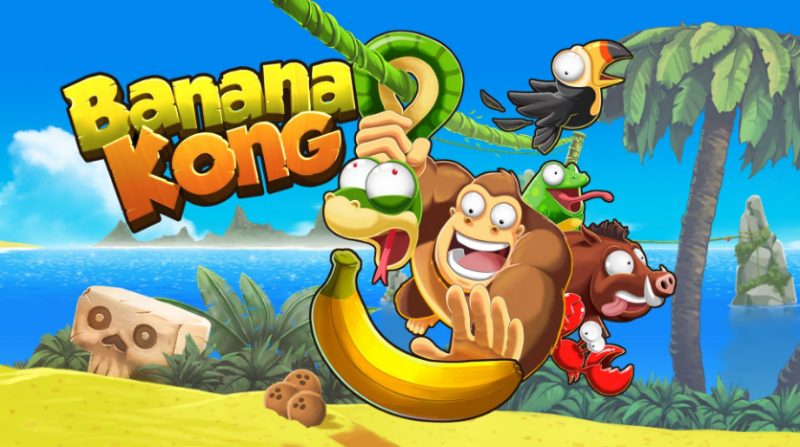 Geometry Dash: Players navigate a square character through challenging environments filled with spikes, platforms, and other hazards in this rhythmic-based platformer. Music synchronization with level design encourages nimble reflexes and perseverance.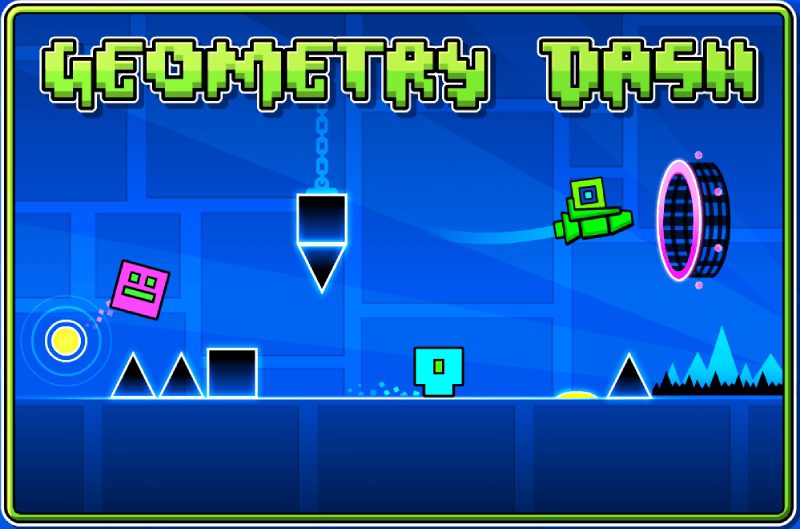 The above are some similar games. If you are interested in them, welcome to experience them.
FAQs
The following are some FAQs of the Super Mario. Let's learn it together.
Super Mario Run FAQs
A: While the initial download and stages are free, unlocking the full game requires a one-time in-app purchase. But today, we can download it for free from Panda Helper.
A: Unfortunately, Super Mario Run requires an internet connection to play.
A: Yes, Super Mario Run is available on both platforms. And we can download it from Panda Helper on our devices.