The Candy Crush series of games are enduring favorites that are simple to play and still get an enjoyable gaming experience. I'm sure you have a lot of questions you want to ask about this game. Therefore, we have summarized some of the most wanted questions and answers in this article, let's take a look together. Starting with HOW MANY CANDY CRUSH LEVELS ARE THERE!
How many levels are in Candy Crush Saga?
The levels in "Candy Crush Saga" were initially randomly generated, but now it seems that new levels are released every Wednesday, creating a new set of unique levels that can be played at any time! Every Wednesday, 30, 45, or 60 levels are added.
As of October 30, 2023, the game has a total of 15,441 levels across Android, iOS, Amazon devices, and the Facebook version. Please note that the Windows 10 version has temporarily added 45 additional levels. The game has 661 episodes and five level types: Candy Order, Jelly, Ingredients, Mixed Mode, and Rainbow Rapids 3.
Here is a complete list of levels in the game:
| Level Type | Number of Levels |
| --- | --- |
| Candy Order | 3679 |
| Jelly | 2235 |
| Ingredients | 2912 |
| Mixed Mode | 6125 |
| Rainbow Rapids | 487 |
It is said that "Candy Crush Saga" is an endless legendary game, and with the continuous addition of new levels, it seems that this game will never come to an end.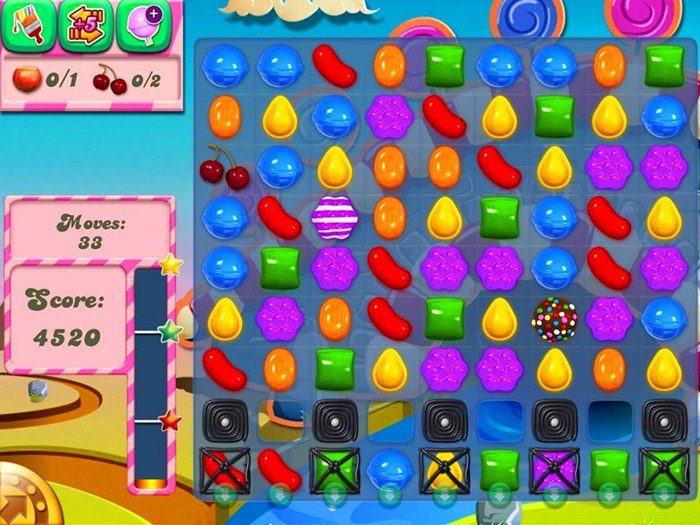 If you want to get a high score in the game, click to learn Candy Crush Saga High Score and Passing Tips.
What do the Sugar Stars mean in Candy Crush?
The new Sugar Stars feature is just a new form of mastery. When you exceed the standard 3-star limit for a certain level, you will receive Sugar Stars.
What are the benefits of Sugar Stars?
In addition to the visual reminders on the game map, you have really mastered a level, but getting Sugar Stars doesn't seem to have any game benefits. However, you will not be able to earn any sugar stars unless you reach level 50. Once completed, the unlocking of Sugar Stars should be relatively simple. For players who want a higher goal, Sugar Stars will give you extra recognition, which is another reason to beat your previous score.
Sugar Stars doesn't seem to unlock any special features. Instead, they serve as a convenient visual reminder of your mastery of Candy Crush Saga. The winner will receive honors and a special "Sugar Star" display instead of a "Sugar Star" reward or reward. Also, if you succeed and win streak, you can use the secret hidden Sugar Star crown to complete the episode!
How to get Sugar Stars?
If you like new challenges or collection perfectionists, you can scroll through the map and play previous levels to try the elusive "sugar star". After completing level 50, you can get "Sugar Star" at any level. To get some "sugar stars," you need to go beyond the standard three-star meter. As you play the level, the star table will be filled with three stars as usual. As soon as you reach the third star, the gauge changes. It should now show you a new point goal. If you reach (or exceed) your new point goal, you will get the new Candy Crush Sugar Stars.
Although this is the place to grab, they won't be visible until you collect the sugar stars. You won't know if the feature is active, but if you shatter your previous three-star rating, you might see stars blink!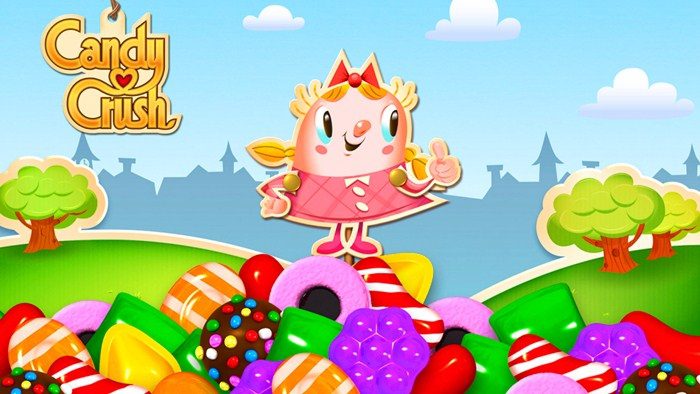 How do you win Gold Bars in Candy Crush Saga?
Candy Crush Saga has many levels and many different types of stages. Each level has different characteristics. You have to collect ingredients at one level, and at different levels you need to collect different types of colored candy. You need to remove the jelly, some levels of the blocker, and some levels needed to collect the target points.
What is Gold Bars?
The gold bar is the virtual currency of Candy Crush Saga. You need some level of gold bars. In a gold bar, you are free to move. You can sell gold bars to buy boosters. You know, in Candy Crush, every level needs a booster. So if you have a booster, you can use it when you need it. If you don't have enough gold bars, you must buy them in real gold and silver. So try to get gold bars. Gold bars are a certain booster. This enhancement is usually used for a safe life, going beyond the next level, enhancing your level, stopping the level.
What can you do with Gold Bars?
When you keep a lot of gold bars, you can buy a lot of boosters. A booster helps to improve your level, remove obstacles and help you get more points. When you reach CCS, you can break the gold bars. In CCS, if you do not have any gold bars, you must buy gold bars instead of real currency. If you want to use IRL in CCS, do not refund your funds or currency. So he played very smart.
Gold bars are currently very popular among Candy Crush Saga users. Who knows gold bars, they can try to get gold bars. Gold bars play a vital role at any level. When you run into problems or die, gold bars can help you and save your life. If you use the Facebook version, you will get additional benefits and also help your friends. If you need it, your friends can help you. In gold bars, you can buy any type of booster, time bar or switch bar or anything else. How do you win gold bars in Candy Crush?As a result, you will use them in the proper way and immediately pass the level.
How do you win Gold Bars?
Every time you don't have a gold bar. If you can't collect gold bars, you won't get extra boosters. If you want, you can buy gold bars. Although gold bars are a virtual currency in candy fan online games, if you want to buy, you have to pay for the real currency or currency. Some people are not interested in losing his real money, so hitting it faces face problems. In the Facebook version, you will buy it for a lower price. Therefore, you can try it at least once. Enjoy the game and use strategies to succeed in Candy Crush Saga.
What is the hardest level on Candy Crush?
A hard level is at a level Candy Legend is considered difficult by the majority of players. These levels usually require multiple attempts and low win rates, usually winning every three or more attempts. Levels can be difficult for many different reasons. Any level type may have a hard level.
The hardest level in reality is considered a hybrid level, and the simplest level is a timed level before being removed. The most difficult level types in Dreamworld are considered to be candy order levels and ingredient levels, while the simplest level types are mobile levels. Most levels marked as hard have hexagonal level marks and the conversation is more intense. This level is called a hexagonal level. However, not all hexagon levels are hard. For example, level 10 is a very easy hexagon level, 1202 and 1601 are somewhat easy hexagon levels, and not all levels are very hard or almost impossible. They are all hexagons.
It has two other types of hexagon levels, called "Super Hard Level" (with "Thunderstorm" and Candy Skull) and "Nightmare Hard Level" (with Odus). For some and even most people, these levels can be very difficult. They appear once in each episode. This game app has 93 million active users every day, but are you one of the 93M in the top 10 most difficult levels in Candy Crush?
Level 70: Clear all jelly in 45 moves.
Level 76: Clear all elements in 33 moves.
Level 97: Score 100,000 points in 25 moves.
Level 130: Collect all orders (5 stripes + stripe combinations) and score 20,000 points in 40 moves.
Level 147: Clear all jellies and score 125000 points in 50 moves.
Level 350: Clear all jelly in 60 moves.
Level 377: Collect all orders (100 green, 100 purple, 100 yellow) and reach 30,000 points in 50 moves.
Level 534: Clear all jelly in 25 moves and get at least 200,000 points.
Level 740: Remove 13 2 layers of jelly with 50 or fewer moves and collect at least 20,000 points.
Level 1142: Reduce 4 Ingredients in 30 Steps.
Is there a cheat for Candy Crush?
Yes, Panda Helper offers its own candy crush cheats for iPhone, iPad and Android. These include Saga, Jelly Saga, Friends Saga, and Soda Saga. The cheats feature Infinite Life and Infinite Booster, and even Infinite Moves!
If you are interested in Candy Crush cheats, click to find out:
Why do developers offer unlimited lives?
The #PlayApartTogether campaign has also been a hit due to the outbreak of new coronary pneumonia, which has isolated many gamers from playing at home, and Candy Crush Saga's developer King is one of the many supporters of the campaign. Three weeks ago, as a show of support for the campaign, Candy Crush Soda Saga's developer King made it a point to offer players a full week of unlimited life in the game.Now King, developer of Candy Crush Jelly Saga, has once again announced that they are launching the campaign, which will allow players to gain unlimited life in King's seven popular saga games from 11 a.m. ET on Sunday, April 26 through 11 a.m. ET on Friday, May 3, 2020.
Obviously, an event like this is in demand by players and it has been incredibly well received with incredible fireworks. According to statistics, players have accumulated 8.61 billion lives in Candy Crush Saga and passed 2.3 billion levels in just one week, which shows that players who are isolated at home are in desperate need of various activities to pass the boring time at home.
#PlayApartTogether is a WHO collaborative initiative. It aims to reduce and suppress the spread of viruses by providing additional entertainment and encouraging people to play at home, thereby pulling social distance. The campaign is not only supported by gamers but also by many game developers like Kabam, Zynga, Jam City, Glu and Playtika, who have all contributed to the campaign in their own way.
What is Candy Crush All Stars?
All Stars, an exclusive mobile event of Candy Crush, debuted in the UK on September 13, 2020. It ran for a duration of 30 days, concluding on October 13, 2020. In September 2021, All Stars was reintroduced as Candy Crush Tournament. Fast forward to March 2023, the UK initiated a new championship that is accessible on all mobile devices, including those in the United States. This tournament is presently ongoing.