Tutorial: Sideload IPAs with Sideloadly v0.19.0
Sideloadly v0.19.0 or macOS is released.
Sideloadly is a Windows based Cydia impactor alternative that allows you to install IPA for your iPhone or iPad.
Sideloadly 0.19.0 Update:
Added a new feature to display real time system logs.
Sideloadly now displays the device name and iOS version next to UDID
Added a copy button next to the device dropdown that copies the active UDID
Bundle ID mangling will now be disabled if anisette option is unticked (If user is using a paid Apple Developer Account)
Fixed an issue where users were unable to login if uppercase characters were used in their Apple ID
Fixed an issue where some users would have a corrupted sessions file
Fixed an issue which caused some filenames to overlap when displayed
Added a placeholder on the Apple ID input to prevent confusion
We are currently working on fixing the reported issue regarding SMS 2FA codes as well as implementing new features suggested by the community. :)
Sideloadly Features
No Jailbreak required! Sideloadly was built for Non-Jailbroken devices in mind.
Ability to sideload apps with a free or paid Apple Developer account
Ability to save your credentials for easy & quick sideloading
Drag & drop .IPA support
Change minimum iOS version
Remove restriction on supported devices
Change the app name that will appear on your home screen
Change the application bundle ID to allow multiple/duplicate app installs
Jailbreak-only installation option. Easily install apps if you're Jailbroken. AppSync Unified is required for this feature.
UIFileSharingEnabled option. Allows you to access the sideloaded app's Documents on your PC
- [NEW!]Remove app extensions (PlugIns) option
URL Scheme to easily download and sideload an IPA directly from the web (Example)
Installation logs for easier troubleshooting
- [NEW!]Device System Logs viewer for troubleshooting general device or app installation issues
Light/Dark mode for macOS
More features to be added based on community suggestions
Important Notice
In order for Sideloadly to work on free/normal Apple Developer accounts, it has to make a request to our server in order to grab the necessary data which is required for sideloading with free accounts. You can disable this function, but doing so will make Sideloadly only work on paid Apple Developer accounts.
We also recommend using Sideloadly on a disposable Apple account for now.
Please make sure you have iTunes installed. If you do not, install the non Microsoft Store version from:
Sideload IPAs with Sideloadly
Step 01
Download Sideloadly according to your computer OS.
Step 02
You should have downloaded the IPA which you want to install on your PC. Connect the device with PC. Drag the downloaded IPA file into Sideloadly tool.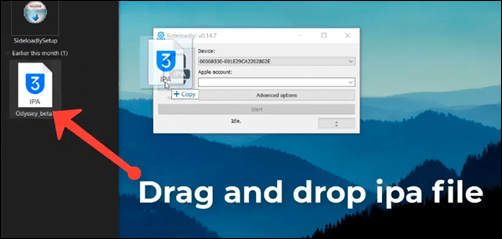 Step 03
Provide Apple ID and the Password.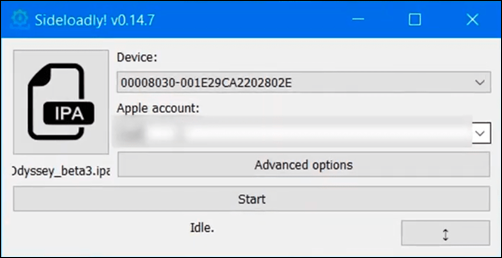 Step 04
Then verified it using Apple ID verification code.


Step 05
Waiting until completing the process of installing IPA.
Step 06
Go to Settings > Profiles and devices management > trust the developer.
Step 07
Now you have completed the IPA sideloading. Then open the install jailbreak app from your device and complete the jailbreak process.
Compatible iOS versions
iOS 14.6 (beta), iOS 14.5.1, iOS 14.5, iOS 14.4.2, iOS 14.4.1, iOS 14.4, iOS 14.3, iOS 14.2, iOS 14.1, iOS 14.0.1, iOS 14, iOS 13.7, iOS 13.6.1, iOS 13.6, iOS 13.5.1, iOS 13.5, iOS 13.4.1, iOS 13.4, iOS 13.3.1, iOS 13.3, iOS 13.2.3, iOS 13.2.2, iOS 13.2, iOS 13.1.3, iOS 13.1.2, iOS 13.1.1, iOS 13 including all iOS versions from iOS 8.
Download Hack Games and Tweak Apps from Panda Helper