Spotify++ is a popular tweaked app that can help you get Spotify Premium for completely free. It's developed by a third-party developer and you cannot download it from the App Store. However, Spotify++ downloaded from the third party app installers crashed or stopped working after some time. This is because Apple revokes the developer certificate of the installer you used to download spotify++ when Apple found that the app certificate was abused. Then Spotify++ crashed with pop-up words that"Unable to Verify App". Here is an easy fix if your Spotify++ Crashed. You can re-download Spotify++ from Panda Helper which is the best source for downloading tweaked apps and hacked apps without jailbreak.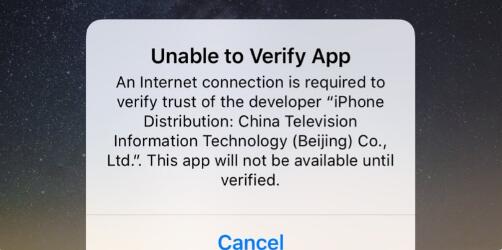 Steps to Fix Crashing Spotify++
Step 1: Delete the crashing Spotify++ first. You could lose all your data while doing this so it is recommended to save it:http://www.pandahelp.vip/blog/how-to-save-data-when-youtube-spotify-deezer-crashed/
Step 2: Re-download Spotify++ from Panda Helper.If your Panda Helper crashed, delete it first and re-download Panda Helper from the official website http://m.pandahelp.vip/?s=gg

Step 3: You can re-download Panda Helper Regular version or upgrade to Panda Helper Vip by year card which is more stable.
Re-download regular: If the official website displays the status that Panda Helper Regular can be downloaded. It means Panda Helper app has been re-signed and can be re-download now! Click "Download Free Version" button, tap on it.
Download Vip: Click"Download Premium Version" to download Panda Helper VIP.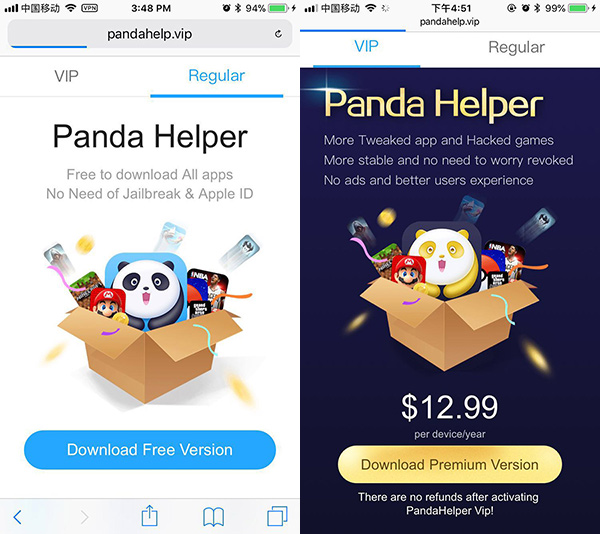 Step 4: When prompted, tap Install to confirm. Wait for a few seconds to download the app. Once done, go to your device's main Settings > General > Profiles & Device Management and trust the profile that belongs to the Panda Helper app.

Step 5: Then launch Panda Helper, search for Spotify++ and install it. Apps in Panda Helper will be resigned one by one. Please be patient and you will get all of them without jailbreak. Redownloading the app won't take long and it is a definitive solution while apps are crashing, though it is annoying.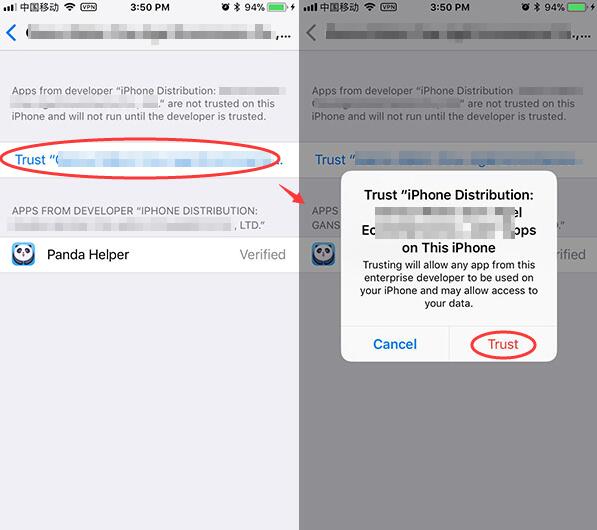 Step 6: Spotify++ is now ready to help you get almost all premium features of Spotify for free,including removing the ads, seeking enabled, unlimited skips,import songs from Music app and so on. Check out Spotify++ and have fun with it.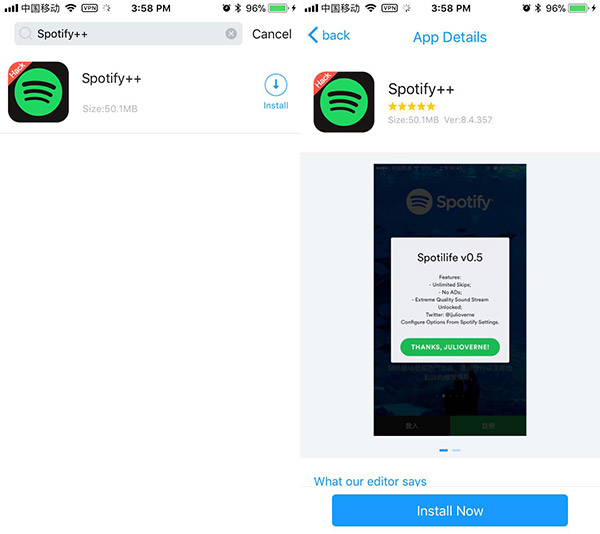 You may be interested in:
Tip: You can use "ctrl + f" or "command + f" to find app quickly.