Download Pokemon Go iPogo from Panda Helper
Free Download iSpoofer Alternative - Pokemon GO iPogo without PC
Download Pokemon Go iPogo from Panda Helper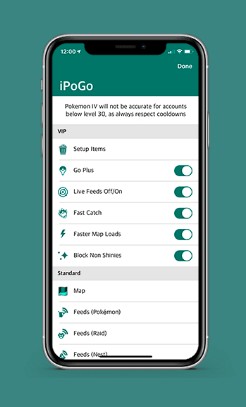 Pokemon Go iPogo is a free hack version of Pokemon Go. People can use it to teleport and catch Pokemongs in a different locations. As we said before, it has the similar feature as iSpoofer.
Features of Pokemon GO iPogo
Auto Walking
Teleporting
Feeds (Pokemon/Quest/Raids)
Enchanced Throw
Map & S2 Overlay(L14/17 cells)
Nearby Pokemon Overlay
Favorites (Routes/Hotspots/Coords)
Stats Inventory
Joystick Overlay
Encounter IV
Nerby Gym Slot Scanner
As you know, you can't get iSpoofer from Apple App Store. For iPogo it is the same. You need to go third party app stores like Panda Helper App Store to download it.
How to Free Download Pokemon GO iPogo from Panda Helper?
Step 1: Download Panda Helper.
Download Panda Helper from Panda Helper official website with Safari.
For people no wanting Panda Helper App, use Panda Helper Web version to download Pokemon GO iPogo.
If your devices are jailbroken, you can download Panda Helper Jailbroken Version to enjoy Pokemon GO iPogo.
Step 2: Trust the certificates with Panda Helper and apps.
If you can't open Panda Helper apps after intalling it, please go to your device main Settings > General > Profiles & Device Management and trust the profile that belongs to the Panda Helper app.
Step 3:Search for Pokemon GO iPogo on Panda Helper, download and install it.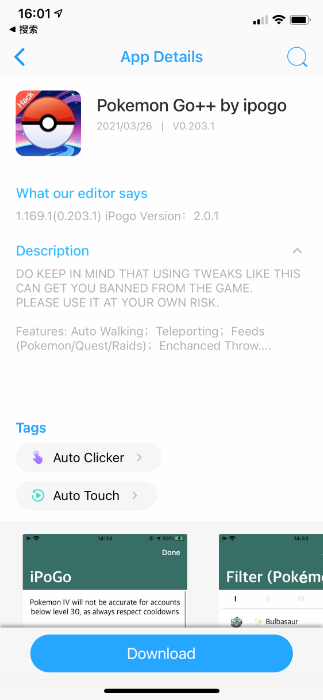 Step 4: If you don't see installation pop-up after it downloads, check here.
It will show a installaiton pop-up after it finishes downloading process. If you tap 'Cancel' when installing notice coming up, please navigate to the main page of Panda Helepr and press here to install.

Step 5: Enjoy Pokemon GO iPogo!
Play Pokemon GO iPogo after installing successfully!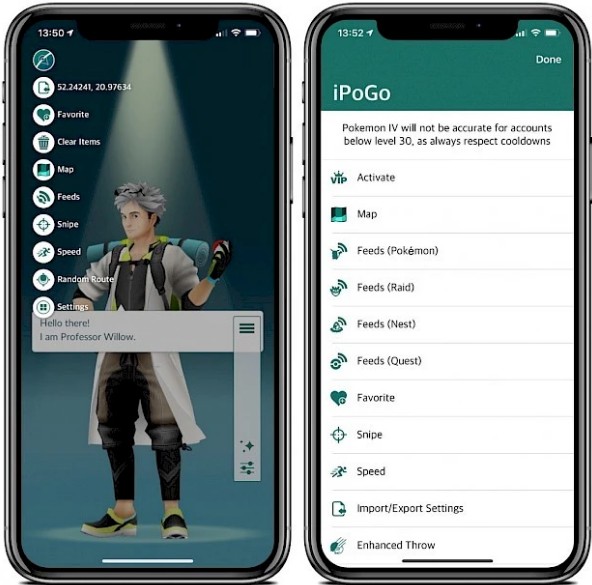 Pokemon Go iPOGO Video Demo