Many players are familiar with the game Plants vs. Zombies. It used to be the hottest tower defense game with multiple awards. Speaking of its name, many players can recall the intense background music in the game and its Zombies on your Lawn song. So, what new works does the developer have for this classic game?
content
Related Articles about Plants vs. Zombies 2
Plants vs. Zombies 2 Gameplay
Based on the previous work, PopCap Games  developed Plants vs. Zombies 2 in 2013, retaining the gameplay and themes of the original Plants vs. Zombies, updating a new mode and style, and adding a new Seed Packets gameplay! Looking forward to your challenge to new levels!
In the game, all you need to do is collect sunlight to buy plants and place them in your yard to prevent zombies from entering your yard. Different plants have different functions, such as sunflowers to produce sunlight, pea shooters to attack enemies, and nuts to stop enemies from advancing. It is a small strategy game, and you may need to choose the appropriate plant to fight for you according to the type of enemy.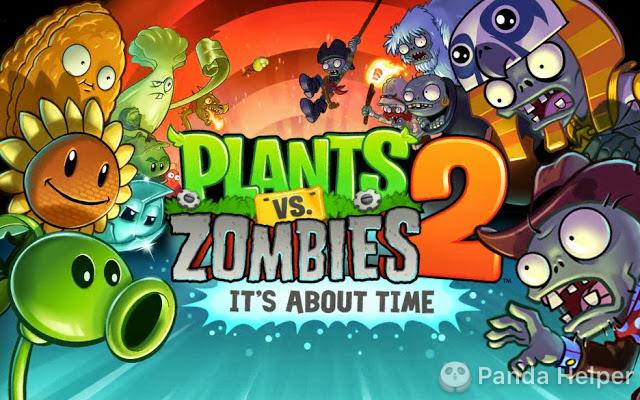 What's New in Plants vs. Zombies 2?
New Theme
You will travel through time and space, from ancient Egypt to the far future and beyond. About 300 different levels are waiting for you to challenge! There are also fun mini-games and daily pinata party events, with various new challenges waiting for you to play!
TIP: Ra Zombie holding the sun will try to steal your sun but return the sun when you defeat him.
New plants and New zombies
Here are new plants waiting for you to unlock! Robust new plants like Snapdragon, Lightning Reed, and more will join your lawn guard. These new zombies will appear one by one as the map progresses: Mummy Zombie, Pirate Zombie, Cowboy Zombie. In the new world, all kinds of zombies with stunts and cleverness will constantly challenge your eyesight and intelligence.
New Gameplay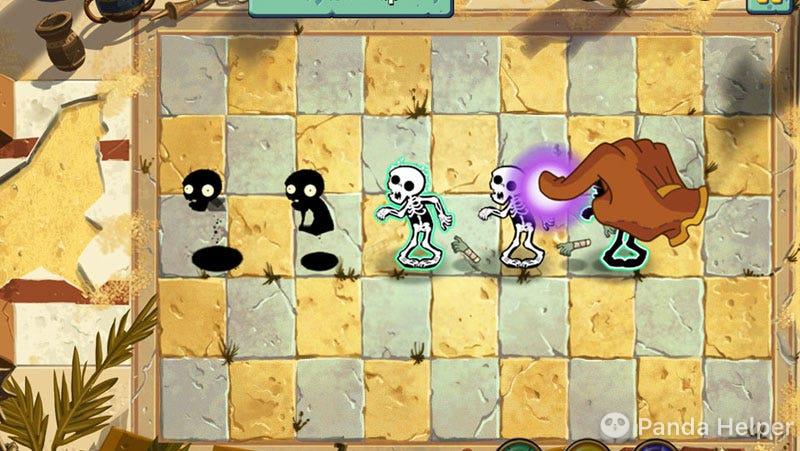 1. Power Ups
When you desperately need to kill zombies in your yard without spending sunlight on plants, Power Ups are your best choice. The lower right corner of the screen adds Some new Power Ups, which cost coins to use. You can use them to defeat zombies. Each Power Up has a different price and effect. The main ones are as follows:
Power Snow
Description: Hold your finger down on a zombie to throw chilling snowballs at it!
Cost: 1150 coins
Power Toss
Description: Swipe a zombie to toss it around. Swipe it twice to send it off the screen!
Cost: 950 coins
Power Zap
Description: Hold your finger down on a zombie to electrocute it!
Cost: 800 coins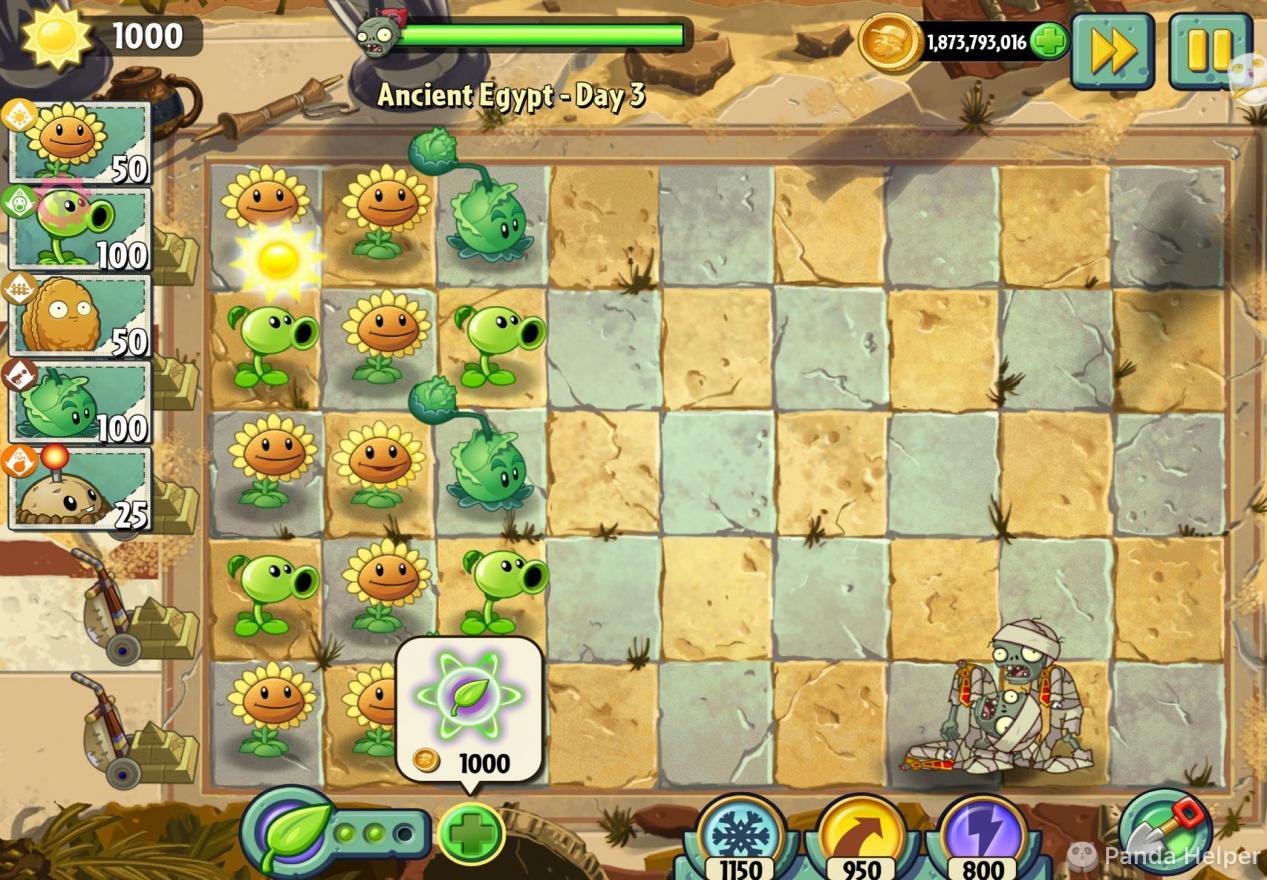 2. Plant Food
Some zombies appear with special light effects. After defeating these zombies, you will get Plant Food. Sometimes it also randomly appears on the screen with the sun. You can have up to three Plant Foods in the initial state simultaneously. You can increase this limit. Drag Plant Food onto a plant, and the plant will gain more powerful enhancements than before, helping you kill zombies faster.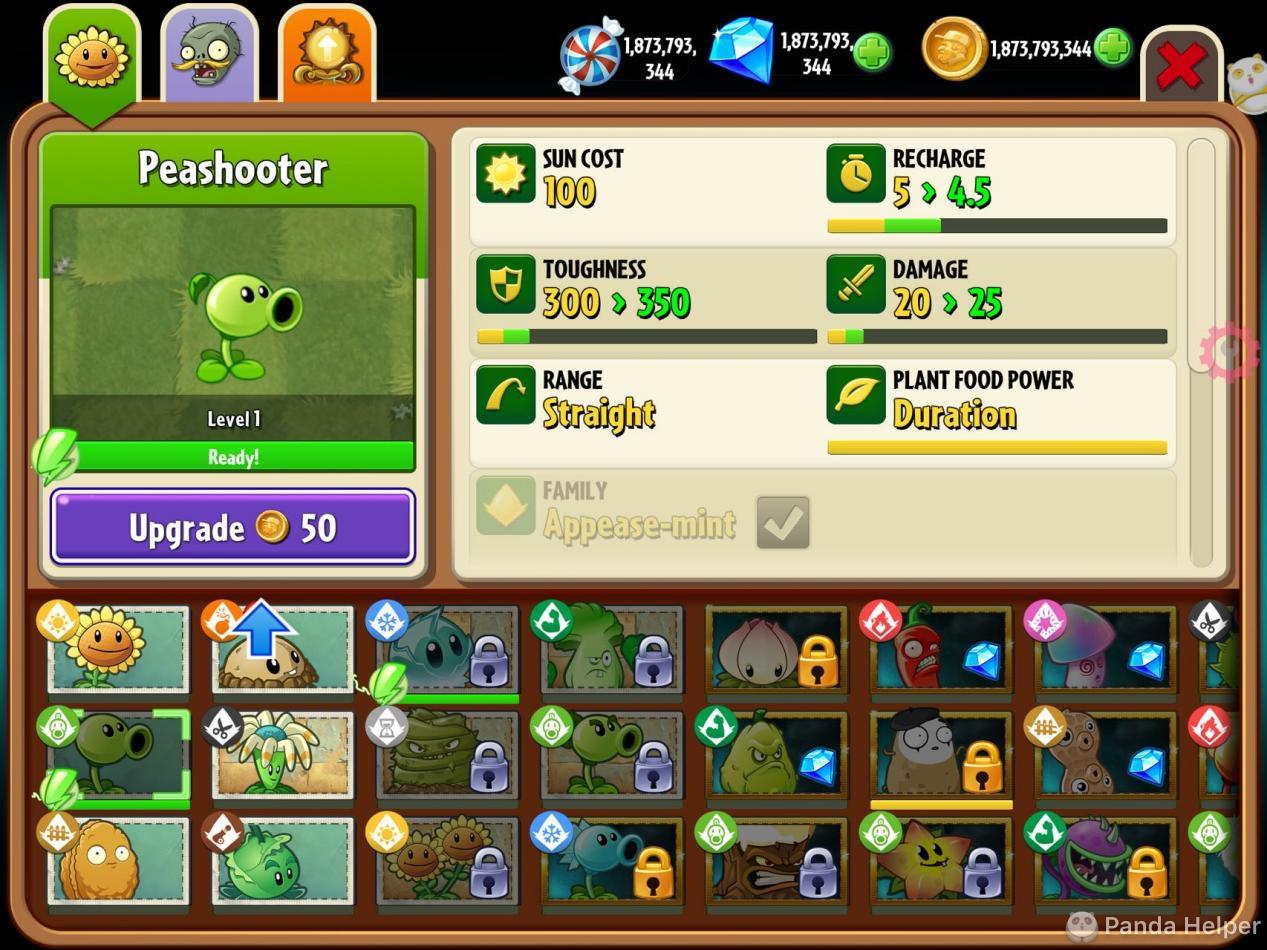 3. Seed Packets
There are approximately 167 plants in the game, 49 of which require seed packs to unlock.
Continue the classic game style, with different gameplay and experience than the previous ones. Plants vs. Zombies 3 iOS is another new game that differs from the last two games, but it is only available for testing in some countries and regions.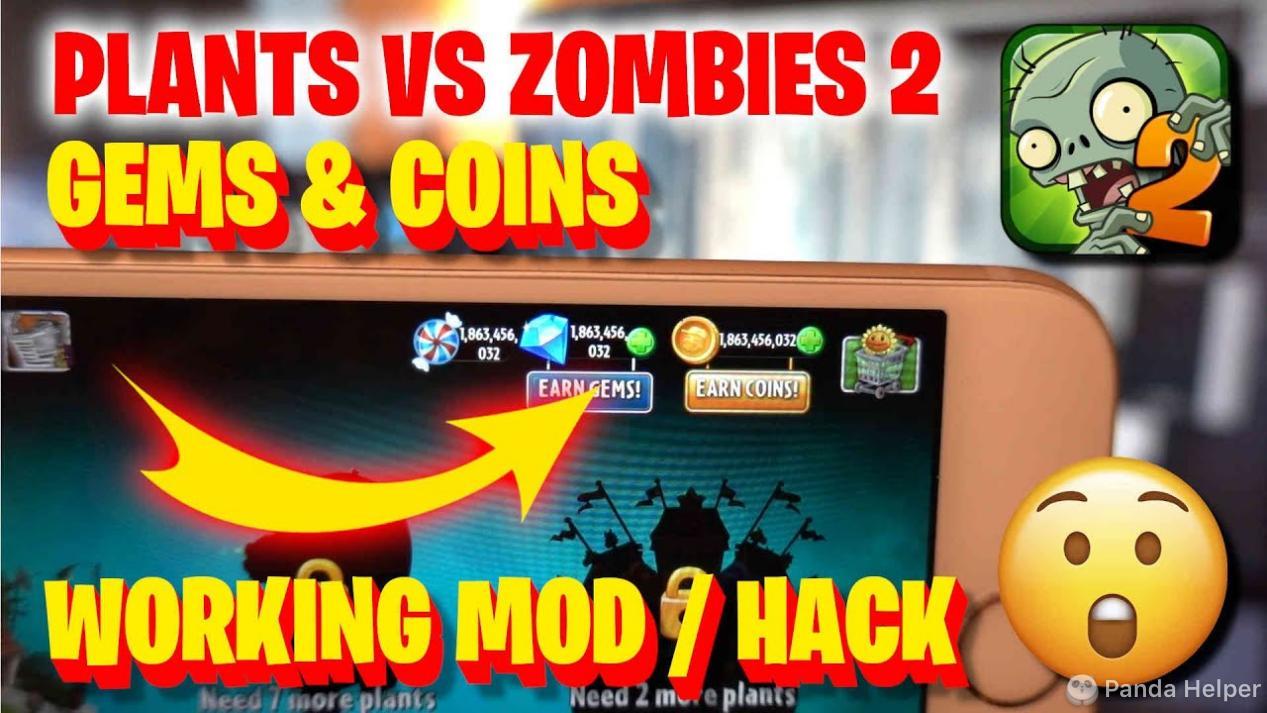 Related Articles about Plants vs. Zombies 2
Download Plants vs. Zombies 2 Hack For Unlimited Coins, Gems, Mints