There's nothing better than a short leisure time at Brawl Stars. But you may not know if you download Brawl Stars Hack to get more resources. You've come to the right place, here are more cheats about Brawl Stars hack you need to know about the Brawl Stars game.
Download Brawl Stars AI Hack APK on iOS
Download Brawl Stars Private Server Hack IPA on iOS 
Download Brawl Stars Mod APK on Android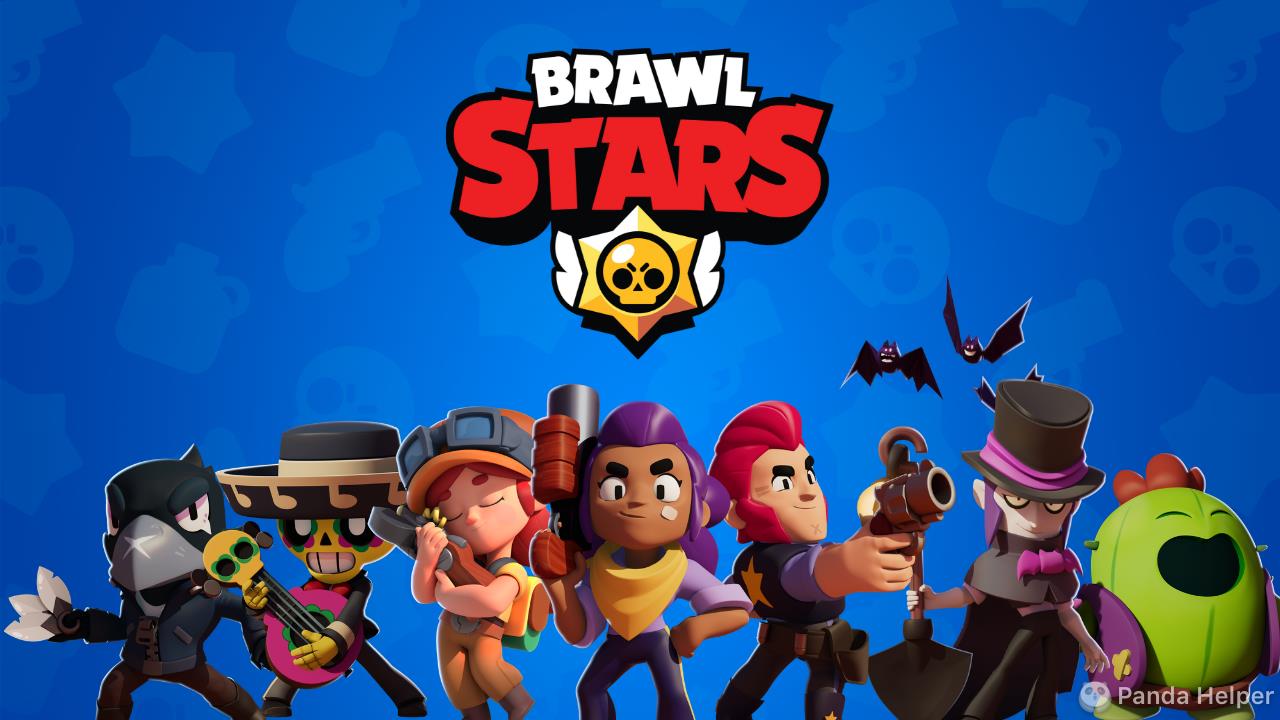 Brawl Stars Game Introduction
Brawl Stars is the latest game from the makers of Clash of Clans and Clash Royale. Players control character actions through virtual joysticks on the screen. Different characters have different appearances, attributes and skills. The game has different modes and ways to play, and you need to choose a suitable way to play according to the characteristics of your character. This makes it easier to win. The use of in-game items can improve the character's level from physical attributes to achieve better results.
Players can get coins and trophies by winning matches. The more medals you have, the more rewards you can unlock. Check out your mission board to complete the corresponding game to get more awards!
What is Brawl Stars Hack
Brawl Stars Private Server Hack is very similar to Clash Royale Private Server Hack. All of these Brawl Stars are private servers for third-party services. Supercell has nothing to do with it. Brawl Stars private servers offer many advantages that the regular version of Brawl Stars does not have. Don't you want to try it?
If you want to unlock more chests for free to get rewards, in addition to the daily free shop, you can only do more quests to unlock them. You might want to find a hacked version to cheat brawl stars so that you can quickly get more rewards like unlimited gems and coins. Then Brawl Stars Hack is definitely what you want.
Brawl Stars - AI Hack is a hacked version of Brawl Stars hack game developed by the Panda Helper team. You don't need to jailbreak your device to download Brawl Stars hack and mod apk. You can download the Brawl Stars Hack APK for free. Panda Helper provides two versions of Brawl Stars Hack that you can free download. Before downloading the Brawl Stars Hack and mod apk, you need to know what the Brawl Stars Hack and mod apk offers.
Brawl Stars AI Features:
- Auto Combat
- Intelligent attack, loop battle
- Support Gem Grab map
Brawl Stars - AI is a version that can use the Brawl Stars Bot. Brawl Stars Bot is a game bot developed and designed by Panda Helper for Brawl Stars automatic combat in various modes. You need to turn on this Brawl Stars Bot. It will always fight automatically, so you don't have to do it yourself, you have time to do other things, and your trophies in the game can automatically increase. You can turn Brawl Stars - AI on and off at any time.
Gem Grab map is a relatively classic mode in Brawl Stars' 3v3 mode. Players in each group snatch the gems in the central area, reaching 10 to enter the countdown, and the team with the most gems in the end wins. Brawl Stars - AI supports players in auto battles in this mode. You can check out more Gem Grab map tips in the Brawl Stars wiki.
If you are interested in this Brawl Stars - AI, you can also check out more about the Panda bot, and you can also use Panda Bot in other games.
Brawl Stars Private Server Hack Features
- Unlimited Gems/Coins
- All Skins Unlocked(open bonus box countless times)
- Unlimited Star Points
Brawl Stars Private Server Hack is another more powerful Brawl Stars hack version provided by Panda Helper. This hacked version gives you unlimited gems and coins.
Gems are the premium currency in the game. You can use gems directly to speed up the progress of unlocking chests. You can also use gems to buy the Brawl Pass, which unlocks more chests and instantly unlocks Brawlers.
Brawler's skin needs to spend gems to buy in the store, and the Brawler wearing the skin will have: a unique Brawler model and unique special effects.
Star Points are another currency in the game. You can use it to buy chests or skins in the Starlight Shop. Each Brawler earns Star Points at level 10 of the Medal of Honor. You can click on the Brawler on the left to view the current honor level of each Brawler, which is displayed in the upper left corner of the Brawlers.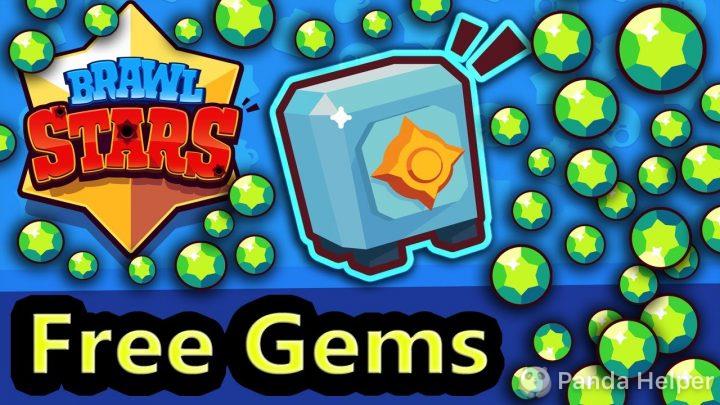 How to Hack Brawl Stars Free Gems 2022
Gems are hard to get in the game. In addition to paying for real money, you can only unlock rewards for free gems by earning medals through the Brawl Pass. You can click the Brawl Pass in the lower-left corner of the homepage to view the progress and rewards of the related activities. Players can get up to 90 free gems per Brawl Pass season.
Win any match to earn a trophy. But to reach the trophy that unlocks the reward, you'll need a little more skill.
But if you download the Brawl Stars Private Server Hack, you can get Infinity gems directly in the game. Downloading the Brawl Stars Private Server Hack is better than trying to win trophies for fewer gems. And you can also use gems to buy the Brawl Pass paid version for even more rewards. In the latest Season 12, you can unlock exclusive skins for Janet, Biker Karl, and Valkyrie Janet and exclusive pins for Janet and Valkyrie Janet.
What Can Brawl Stars Free Gems Be Used for
What items can players use gems to buy in-game? Here is a list of the most valuable things to buy using gems. Come and take a look.
1. Buy Big Boxes and Mega Boxes.
Big Boxes are equivalent to 3 regular boxes, and Mega Boxes are equal to 10 regular boxes. What you can get from the box: Gold Coins, PowerPoints, Gadgets, Star Powers, new Brawlers, and an extra 3% chance for a Token Doubler to double the following 200 Tokens.
2. Buy the Token Doublers.
It costs 40 gems, but the following 1000 medals earned will be doubled.
3. Buy Brawl Pass.
Spend 169 gems to unlock the Brawl Pass premium version bonus, and get brand new Chromatic Brawlers. Or spend 249 gems to unlock the Brawl Pass bundle. Level 4 rewards are added to the original ones.
4. Buy Pins.
You can use pins as emotes during combat
5. Buy gold coin packs.
When the gold coins are not enough to upgrade the Brawler, use gems to buy gold coins.
6. Buy Power Points.
Buy Power Points to upgrade your Brawlers
7. Buy skins.
Buy special outfits for the Brawler you own with no added competitive advantage.
8. Buy Brawler.
9. Change player name.
The first name change is free. Then each change costs 30 gems.
Download Brawl Stars Cheats for Free
Download Brawl Stars Hack IPA on iOS
Brawl Stars Hack ipa is a Brawl Stars cheats game developed by Panda Helper. Panda Helper is a free third-party store for Android and iOS devices. Panda Helper offers tons of paid apps and games completely free. There are also many modified apps and games that you won't find on Google Play or the AppStore. And it's safe and easy to use - no root or jailbreak required. So you can't download Brawl Stars mod apk in the app store. So you need to install Panda Helper on your iOS device first.
Open Panda Helper's official website and choose Free Version to install. If you want a better experience, it is recommended that you use the Panda Helper VIP version.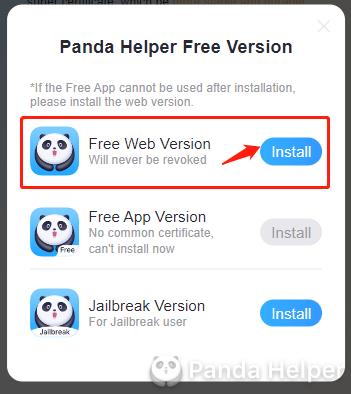 After installing Panda Helper, you directly search for Brawl Stars, and the two results that appear are Brawl Stars Private Server Hack and Brawl Stars - AI. You can download Brawl Stars Hack according to your needs.
Brawl Stars Private Server Hack
⚠️Brawl Stars Private Server Hack needs to wait for the author to update before downloading and using it, and it can't be used temporarily. Regarding game updates, we will keep you informed on our official Twitter account of Panda Helper.
How to play this Brawl Stars cheats on Android devices? Brawl Stars Mod is the same as Brawl Stars Hack in that it offers unlimited everything. If you want to experience Brawl Stars Mod apk for unlimited Gems on your Android device, you can download Brawl Stats mods in Panda Helper for Android.
Brawl Stars Mod apk on Android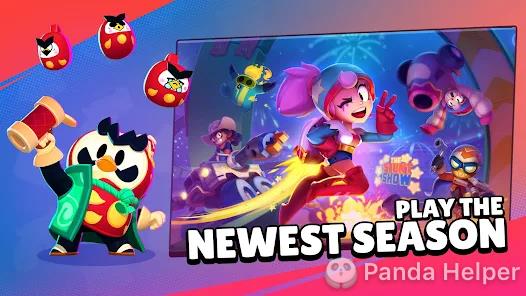 Brawl Stars New Update 2022
A brand new themed season, Season 12: Stunts, begins in May 2022. Valid from May 2, 2022, to July 4, 2022. What are some new ways to play? Introduce to you now!
1. Unlock new Chromatic Brawlers this season, Janet. She is a veritable queen of the sky. It can attack both melees and ranged attacks. Super skills are flying in the air and attacking enemies on the ground.
2. Unlock new Epic Brawlers this season, Bonnie. Along with her, there is also her partner: Cannon Clyde. Bonnie, who uses her super skill, can traverse obstacles and deal damage to enemies when she lands.
3. A new limited-time game mode: Mechas descend from the sky. 3v3 players from both sides fight against each other, destroy mechs, and fight for bolts!
If you can't wait to experience the new Brawlers and hit the ground running with the new game mode, download Brawl Stars Hack now to share it!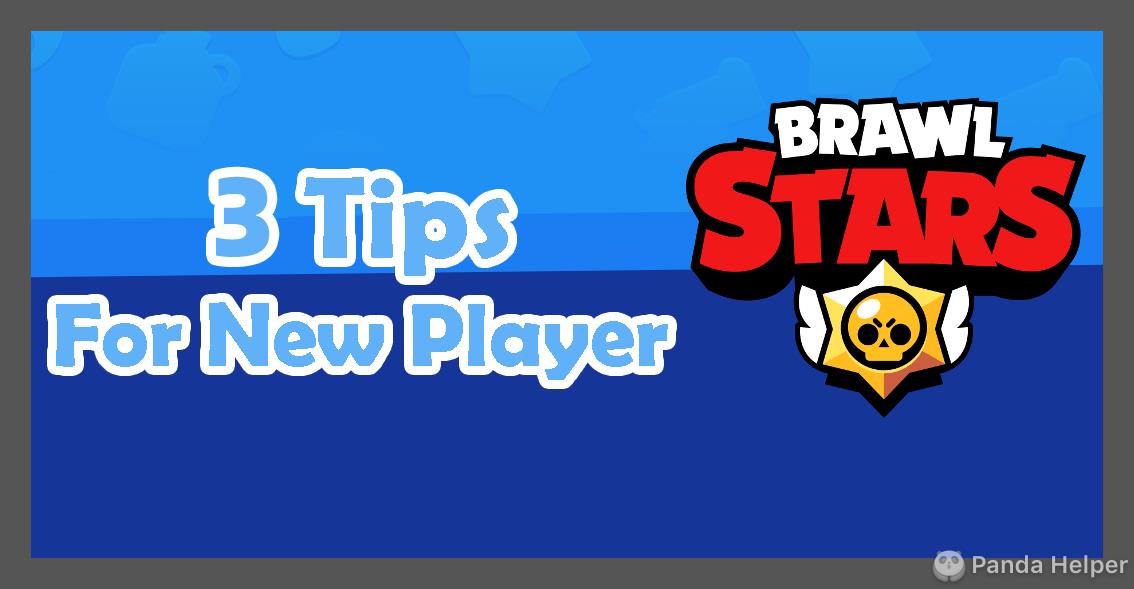 Beginner Tips for Playing Brawl Stars
Start by learning how to manipulate your brawler. Use your left thumb to control your character's movement and your right thumb to control shooting. The initial arena in the gem grab event is 3V3, the first to grab 10 gems and hold the designated victory. Shoot enemy members, and the gems in their hands will drop. Take these gems as yours, and you're not far from success. The combat atmosphere is surprisingly tense, and the game's clever combination of simple controls and subtle tactics is worth exploring. And there's never been a better team shootout game on the iPad. Therefore, we recommend that you come to this game to find out. To help you get started, here are some tips for you.
✅ How to Use Super
Super refers to a super skill that players can release once. Every time you damage a local member, your Super will be recharged. So don't worry if you can't Super for now; you still need to accumulate more power. When you're ready, the icon on the right side of the screen will turn yellow, and you can target your opponent to make them feel your wrath.
✅ Timely Ceasefire
Sometimes you get hit in a row and even die. Do not be afraid. Stop shooting first, and after a few seconds, your health will start to regenerate. If the situation is critical, you can hide behind grass or cover and let these barriers protect you.
✅ Team Priority
Three players form a formation to advance and retreat together, often achieving unexpected results. Just imagine, if a team member is in a hurry to collect gems, you can provide cover firepower nearby to ensure teammates' safety. If the player has a lot of gems, he will be an essential protection target for you. One person is in charge of defending the fruits of victory, and one person alone strives for more gems - that way, you are not far from success.
If you find it difficult to play the original Brawl Stars game, you can ask the Brawl Stars cheats from Panda Helper to help you get more help.