Lead unc0ver developer Pwn2ownd has stayed true to his word. The unc0ver v3.0.0~b41 was released with 95% success rate for all 4K devices on iOS 11.0-12.1.2 and more. That said, 4K devices including iPhone 5s, iPhone SE, iPhone 6, iPhone 6 Plus can now be jailbroken more reliably compared to earlier beats.


Previously the unc0ver v3.0.0~b40 was released with full support for all pre-A12(X) devices running iOS 12.0-12.1.2 with Cydia and substrate working. However, A12(X) devices such as the iPhone XR, XS, and XS Max and the iPad Pro (2018) are not yet supported in this version of the unc0ver jailbreak tool, but that's expected to change soon as the hacker's PAC-forging efforts continue.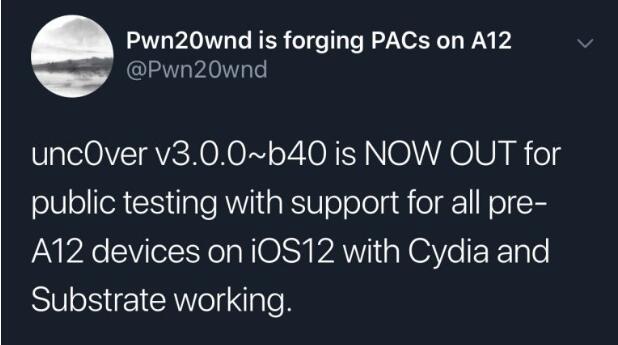 Have you jailbroken your 4K devices on iOS 12 yet? Or have you already jailbroken on iOS 12 with the unc0ver v3.0.0 pre-release? You are being advised to download and run this update as soon as possible to take full advantage of the new features and improvements.
Supported Devices
Compatible with Pre-A12 iOS devices running iOS 12.0-12.1.2:
iPhone 6s
iPhone 6s Plus
iPhone SE
iPhone 7
iPhone 7 Plus
iPhone 8
iPhone 8 Plus
iPhone X
iPad Air 2
iPad Pro(9.7")
iPad Pro(10.5")
iPad Pro 1 and 2(12.9″)
iPad (2017)
iPad (2018)
Download unc0ver Using Panda Helper
Unc0ver is now available on Panda Helper which is the best source for downloading and install hacked apps and tweaked apps without jailbreak. Now you can get Unc0ver from Panda Helper without computer.
Step 1: Open Safari and go to Panda Helper official website
http://m.pandahelp.vip/?s=gg or Scan QR code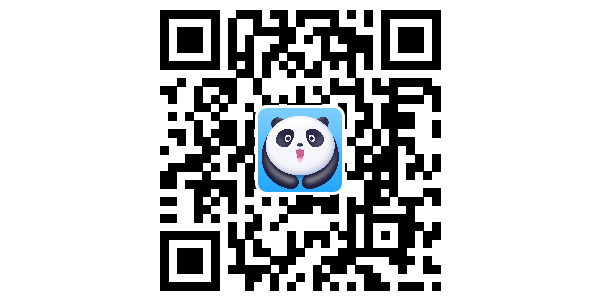 Step 2: When the website loads, click the "Regular" option, There you can see "Download Free Version" button, tap on it.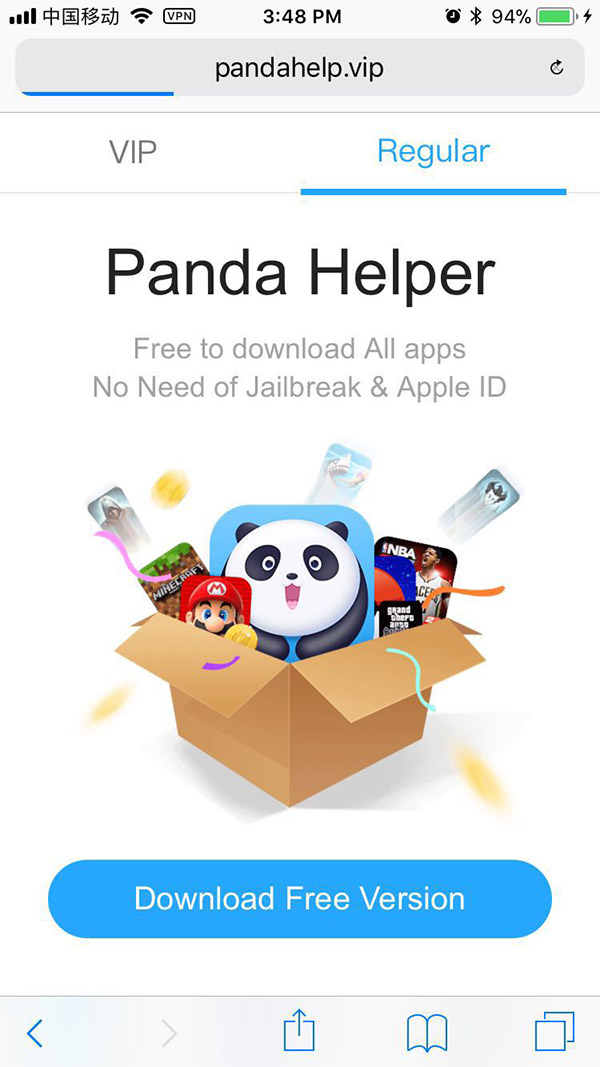 Step 3: When prompted, tap Install to confirm.Wait for a few seconds to download the app.
Step 4: Once done, go to your device's main Settings > General > Profiles & Device Management and trust the profile that belongs to the Panda Helper app.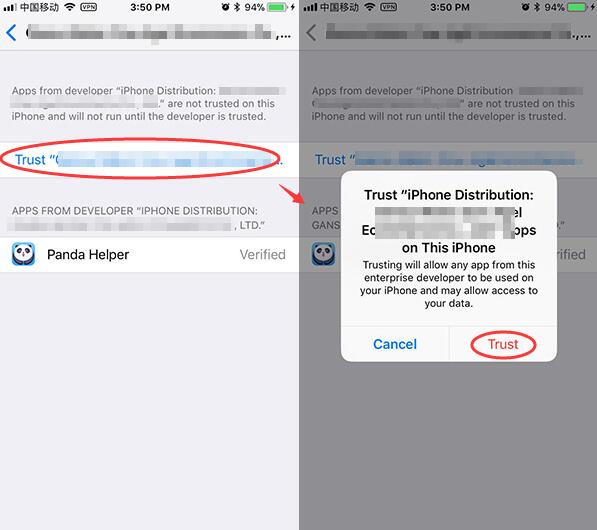 Step 5: Now launch Panda Helper, search for unc0ver and install it. When you open it at first time, if you see the "Untrusted Enterprise Developer"message again. Just go to the Settings app and trust the profile belonging to unc0ver like you did with Panda Helper.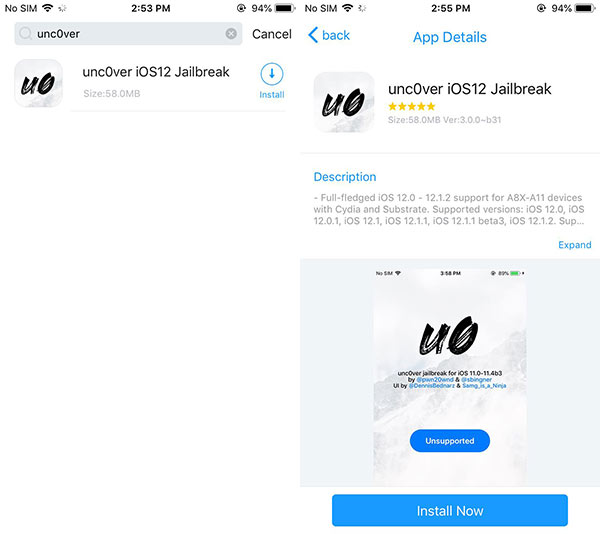 Step 6: Now unc0ver is ready to jailbreak.


How To Jailbreak 12.0-12.1.2 Using unc0ver
Step 7: Run the unc0ver jailbreak application from your home screen. There you can see the "Jailbreak" button, tap on it. Then it will prompt you that "The system snapshot has been successfully renamed. the device will now be restarted." Click "OK" and your device will restart.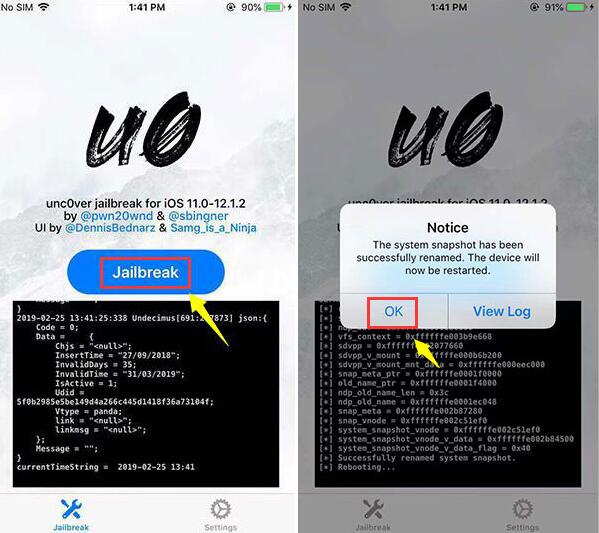 Step 8: Open the unc0ver app and click "Jailbreak" again to start jailbreak. Then it will prompt you that "Bootstrap has been successfully extracted. the device will now be restarted." Click "OK" and your device will restart again.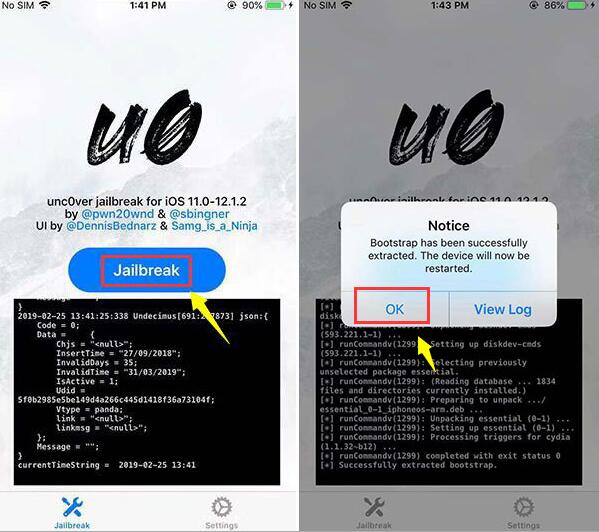 Step 9: Open the unc0ver app and click "Jailbreak" again to start jailbreak. Wait for the process to finish.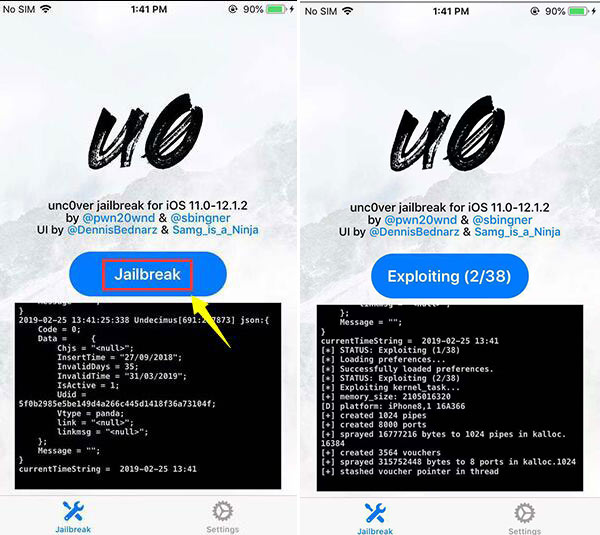 Step 10: Once done, you'll find Cydia on your Home screen. You can then open it from your home screen and install the desired tweaks and jailbreak packages. If you don't see Cydia or Cydia flashback, then reboot and re-launch the unc0ver jailbreak app and keep trying until it works.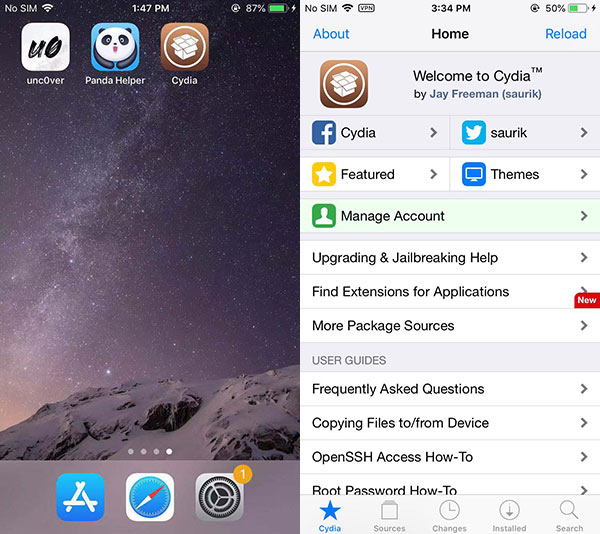 After jailbreak, you can install ReProvision which is an alternative to the computer version of Cydia Impactor, which allows iOS devices to achieve automatic re-signing IPA.
Due to the jailbreak is not perfect jailbreak, Cydia flashback after iPhone reboot, you need to re-activate the jailbreak state, just open unc0ver jailbreak again.
That's all there is to it. You now have a jailbroken handset by way of uhnc0ver.If you want to more information about unc0ver,you can go to the link:http://www.pandahelp.vip/app/10013922?s=gg