For Apple devices with iOS13.3.1 - iOS15, Panda Helper Free Users may fail to install apps or cause a crash. This is because Apple has adjusted the mechanism.
Apple sets some limitations on the common certificates for iOS 13 and later. Part of the devices can't install apps, unable to verify apps, get app crash. Here we will show you the effective solutions for Panda Helper Free Users On iOS13 - iOS15.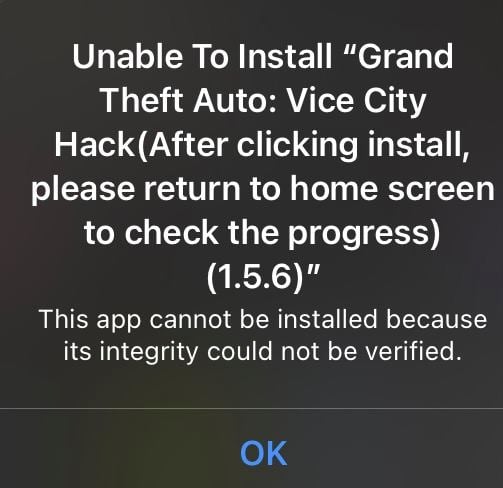 Content
Solution 1 for certificate revoke on iOS13 - iOS15
When the common certificate is revoked, the app cannot be verified and installed. But sometimes when the common certificate is still working, some devices work fine with Panda Helper Free, but some devices can't install apps, unable to verify apps, get app crash.
This is what we often call blacklisted. And how to solve this problem?
The First Method - Restore Device
The Second Method - With DNSCloak
What is Blacklist and how to Remove Device From Apple Blacklist
If you encounter a problem, you can try to solve it by referring to the free methods provided in the above tutorials.
Solution 2 for free users:
The first method: join Panda Helper VIP
Free users can choose to join Panda Helper VIP now, we will offer super certificate to sign the service and the certificate is working well as of now.
What is the super certificates?
Super certificates support iOS 13.3.1 and later, the applications using super certificate will not crash on iOS 13.3.1 and later, unless revoked by Apple.
Super certificates are more stable and are less likely to be revoked than ordinary certificates.
some apps only working with Super Certificate, such as Last day on earth. Last day on earth can't linked to Game center when using common certificate.
How to join Panda Helper VIP?
Step 1:
open Safari and go to Panda Helper official website.
Step 2:
When the website is loaded, tap on the "Download" - "Click "Get VIP" to pay for it.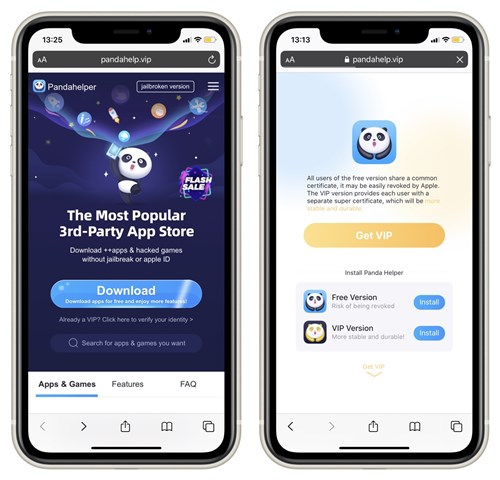 Step 3:
After payment, click on the text link "Already a VIP" below the download button and follow the instructions to install the profile. Once the configuration file is installed, go back to the official Panda Helper website and click Download Panda Helper VIP.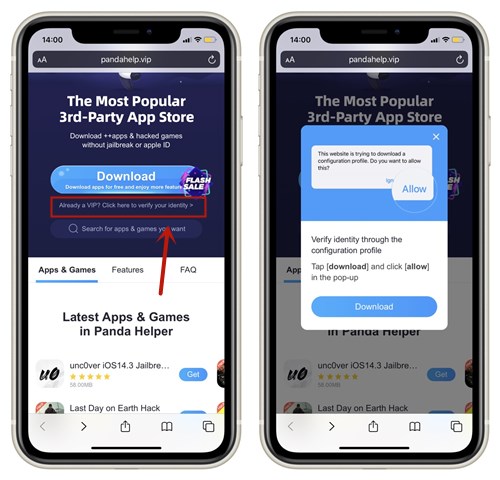 Step 4:
Launch Panda Helper VIP, you can also download many more tweaked app and hacked games without jailbreak.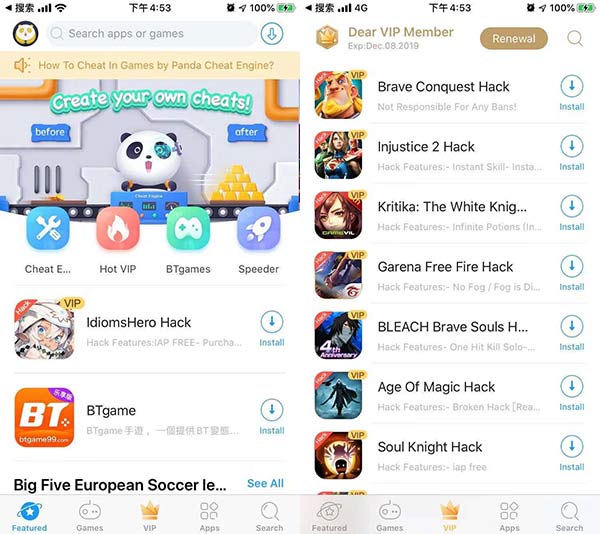 Panda Heler VIP promotions
Once a month, there will be a $3 discount each time, mainly for 1-Month VIP and Monthly VIP. Please pay attention to the email and the homepage of the official website for promotion time.
The Second method: signing IPA by yourself
AltStore is an IPA sideloading tool developed by Riley Testut, just like Cydia Impactor. AltStore allows us to use our computers to install AltStore on iOS devices and, using our Apple IDs install non-App Store apps (.ipa format) on non-jailbreaking iOS devices.
How to Use AltStore to install apps on non-jailbreaking iOS devices
AltStore supports for Windows OS and macOS.
Panda Helper VIP features
After joining Panda Helper VIP, you will get more stable Super certificate and exclusive VIP Hack games, and you can enjoy more VIP features: Panda Game Tools, including Cheat Engine, Speeder, Auto Clicker, App Cloner, Cloud Save.
Play Clash Of Clans on PC without emulators!
A new tool called Panda Control, a screen mirroring software, can help you enjoy COC on PC with a big view but without emulators now! You don't have to transfer data or log in your game accounts on emulators, just directly play the game with the same account on PC by Panda Control!
*See the step-by-step tutorial:
How to play Clash of Clans iOS game on PC by using Panda Control without an emulator