Are you looking to get a boost in your mobile games?
Here is an easy way you can take to alter the speed and get the competitive edge - Panda Speeder.
As we known, it is easy to speed up games on Android, but there are not many tools that support speeding up games on iOS, but Panda Speeder is one of the best.
What Is The Panda Speeder?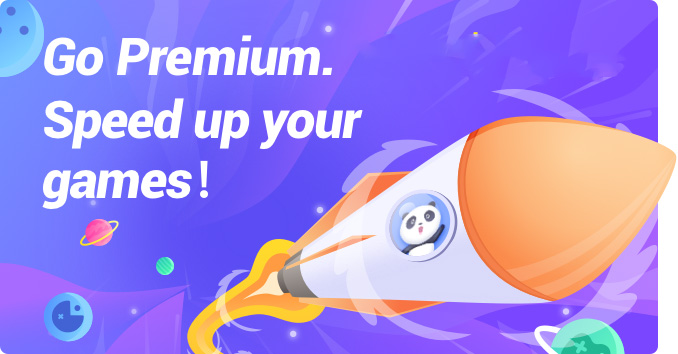 Panda Speeder is an advanced hack feature introduced by Panda Helper that player can use to speed up or slow down the games so that players will win the games more easily.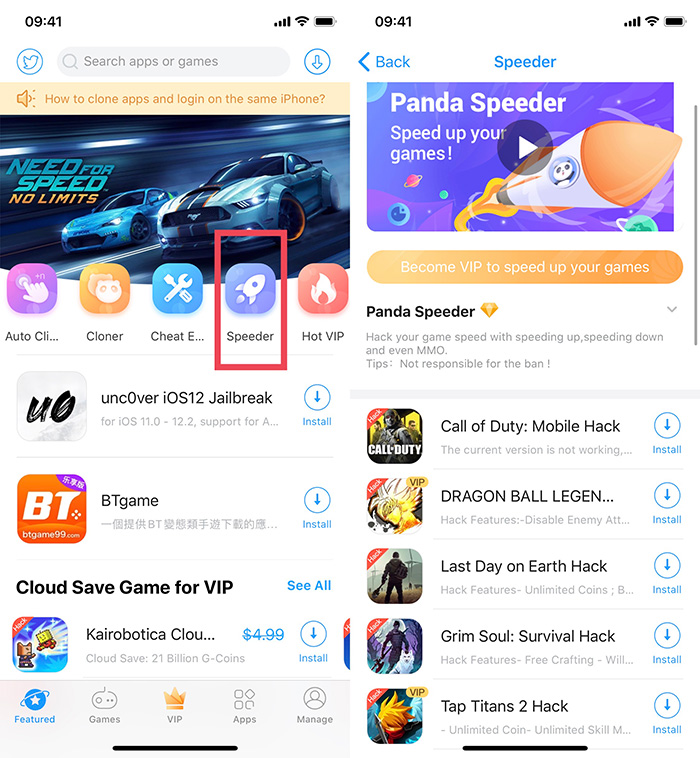 For example, like parkour games and shooting games, when you slow down the game with Panda Speeder, there is more reaction time to avoid obstacles so that you can get high scores more quickly.
For APRG or some SLG games, when you speed up the game, you can destroy more enemies in one minute or greatly reduce the waiting time for task completion in SLG. These types of game acceleration saves time and increases efficiency while using Panda Speeder.
How to use Panda Speeder?
Panda Speeder is a paid service based on Panda Helper. Whether you are a free user of Panda Helper or a VIP user, you can purchase Panda Speeder features.
1. Download and install Panda Helper
Panda Speeder is a paid service based on Panda Helper, you need to download and install Panda Helper first. Fresh new users are recommended to download Panda Helper free version first.
2. Download the games you want to play from Panda Helper.
Because of iOS system mechanism, Panda Speeder only supports games downloaded from Panda Helper.
For example, if you want to use the variable speed feature in Coin Master, you need to download Coin Master from Panda Helper and use the Panda Speeder feature in the game.
3. Purchase Panda Speeder features
Two ways to buy:
A. Purchases can be made from the game's function center. After entering the game, click on the Panda icon that appears in the screen.
As the pic shown:

B. You can also purchase the Speeder service directly from the following page.
4. Use Panda Speeder in the game
Step 1
Take Coin Master as an example, Start Coin Master Hack and tap the floating icon to get Panda Speeder from Panda function center.
Step 2 Set the rate of speed.
The control bar will show on the bottom of screen.
Adjust the rate by +/-, when the rate is greater than 1, the game animation will be accelerated; when the rate is less than 1, the game animation will be slowed down.
If you encounter any problems during use, please contact panda customer service by email.
Email: support@pandahelp.vip