According to IGN, "Minecraft" officially announced that it will provide free education collection in the game to provide teaching and entertainment for students at home due to the epidemic.
According to reports, these courses were originally part of Minecraft: Education Edition, enabling students to explore the inside of human eyeballs, learn codes, enter the International Space Station, and more.
New education collection is now available on the Minecraft market place and is available for free until June 30th. In addition, "Minecraft" will provide more assistance for teachers' online courses.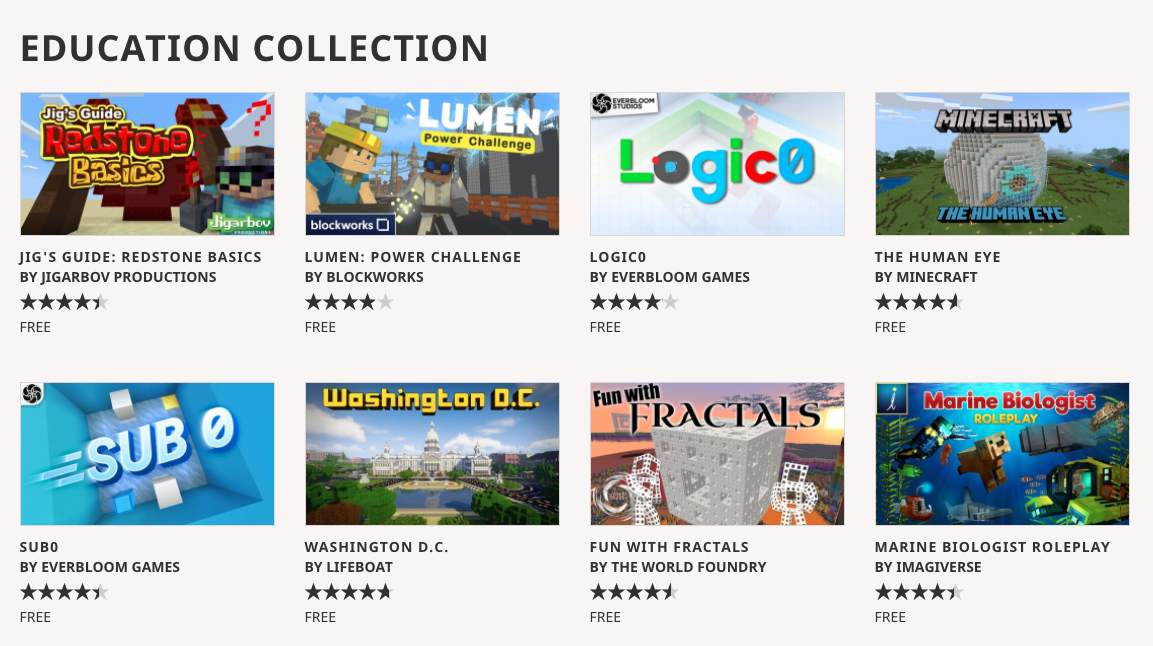 "We understand the important role that games play in providing fun for our people, and our team is working hard to ensure they can help players," said Phil Spencer, Xbox principal. "I believe games have the ability to bring people together, And the unique power of entertaining, inspiring, and connecting with us. And this is even more true in this unique situation. Many people want to be able to stay in touch with friends while staying at a safe distance from them, which has led to Unprecedented demand. "
More Minecraft Related Content
How to download Minecraft:Pocket Edition for free without jailbreak