Spotify is one of the most popular music streaming apps in the world and it does offer some great features.You can choose a free version or a paid subscription that costs $9.99 per month for some extra features including removing the ads,listening offline,unlimited skips and so on.I know not everyone affords to pay this monthly fee.Luckily,there is a tweak named Spotify++ that can help you get Spotify Premium for completely free. Once you've install Spotify++,you can enjoy the features like no ads,seeking enabled,no forced shuffle,unlimited skips,extreme quality stream enabled and import songs from music app.
The Spotify++ app is available on the Panda Helper app store and you can download it very easily from this third party app store and you can also find many similar apps like YouTube++,Instagram Rocket,Movie Box++,WhatsApp watusi++,Instagram++,WhatsApp++
YouTube Music++ for completely free on the Panda Helper app store.And you don't need to jailbreak your iOS devices.
Spotify++ Features
-No Ads;
-Seeking Enabled;
-No Forced Shuffle;
-Unlimited Skips;
-Extreme Quality stream enabled;
-Import songs from Music app.
-If you want to more information about Spotify++,you can go to the link:http://www.pandahelp.vip/app/10013312?s=gg
Download Spotify++ And Get Spotify Premium Free
Step 1: Open Safari and go to Panda Helper official website
http://m.pandahelp.vip/?s=gg or Scan QR code

Step 2: When the website is loaded, tap on the "Regular" option, There you can see "Download Free Version" button, tap on it.


Step 3: When prompted, tap Install to confirm.Wait for a few seconds to download the app.
Step 4: Once done, go to your device's main Settings > General > Profiles & Device Management and trust the profile that belongs to the Panda Helper app.


Step 5: Now launch Panda Helper, search for Spotify++ and install it.When you open it at first time,if you see the "Untrusted Enterprise Developer"message again.Just go to the Settings app and trust the profile belonging to Spotify++ like you did with Panda Helper.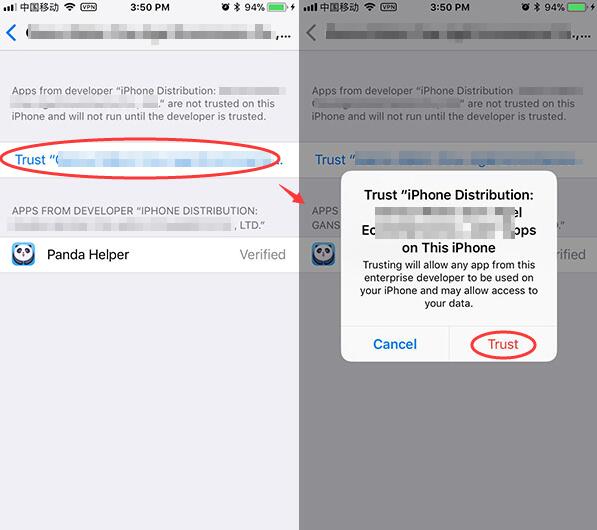 Step 6: Spotify++ is now ready to help you get almost all premium features of Spotify for free.Check out Spotify++ and have fun with it.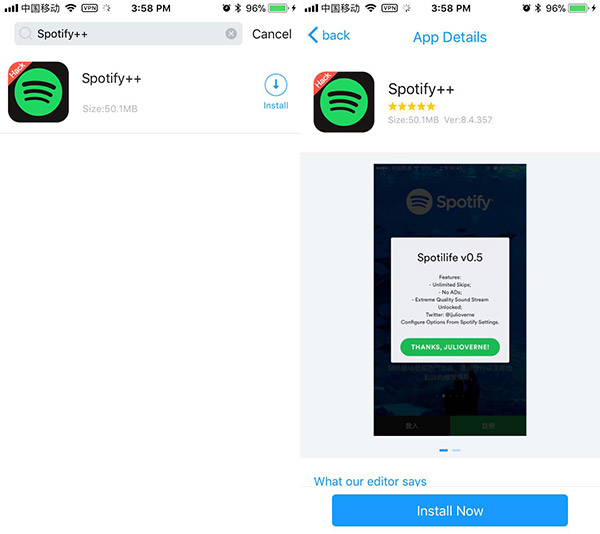 **For Android users, you can go to the link to download Spotify Music: **http://www.pandahelp.vip/blog/download-spotify-music-for-free-on-android-no-root/
You may be interested in:
Tip: You can use "ctrl + f" or "command + f" to find app quickly.