Want to explore the exciting journey of the Sims? Start playing The Sims Mobile game, which will let you control your Sims and make them grow. You need to manage every small activity of your Sims like building houses, finding jobs, starting families, managing relationships, encouraging hobbies, etc.
However,managing all your Sims will not be easy, you need lots of Simoleons and SimCash to purchase furniture, clothing, land expansions, house utilities, accessories, etc. To earn Simoleons and SimCash is a daunting task, as after putting in lots of efforts you will be able to earn them in limited quantities. For those who don't want to spend real money on buying the game currency, using reliable hacked tools like The Sims Mobile Hack is a good option.
Once you've installed The Sims Mobile Hack, you will get unlimited SimCash, SimCoin, Simoleons to buy whatever you want. On the other hand, you should always keep track of your Energy meters in the game, because without energy your Sims will not be able to complete any activity. The Sims Mobile Hack even helps you get an infinite amount of Energy to progress quickly in the game. With this hack, life is going to get better! Have fun!
The Sims Mobile Hack Features:
Unlimited SimCash (Won't decrease)
Unlimited SimCoin (Won't decrease)
Unlimited Simoleons
Unlimited Energy
If you want to know more information about the The Sims Mobile Hack, you can go to the link:http://www.pandahelp.vip/app/10013672?s=gg
Download The Sims Mobile Hack Without Jailbreak:
Now you can download The Sims Mobile Hack from Panda Helper which is a free third-party app store. Panda Helper provides many more tweaked & hacked apps which you can't find on the App Store. Many individuals have already profited while using Panda Helper. It's time for your turn.
Step 1: Open Safari and go to Panda Helper official website
http://m.pandahelp.vip/?s=gg or Scan QR code

Step 2: When the website loads, tap on the "Regular" option, There you can see "Download Free Version" button, tap on it.


Step 3: When prompted, tap Install to confirm. Wait for a few seconds to download the app.
Step 4: Once done, go to your device's main Settings > General > Profiles & Device Management and trust the profile that belongs to the Panda Helper app.


Step 5: Now launch Panda Helper, search for The Sims Mobile Hack and install it. When you open it for the first time, if you see the "Untrusted Enterprise Developer" message again. Just go to the Settings app and trust the profile belonging to The Sims Mobile Hack as you did with Panda Helper.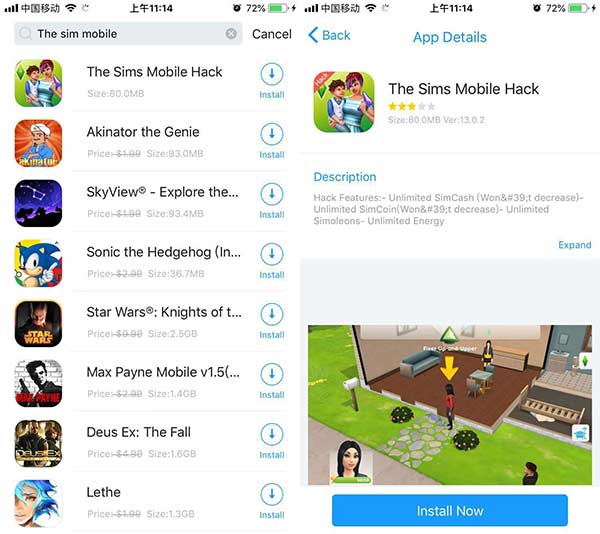 Step 6: Check out The Sims Mobile Hack and enjoy it.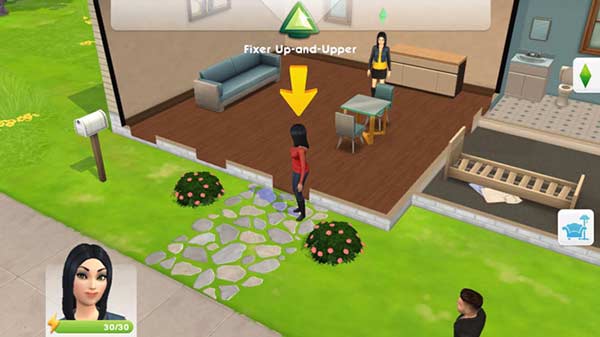 If you want to download The Sims FreePlay Mod apk for unlimited simoleons on Android, you can go to the link:https://www.pandahelp.vip/blog/download-the-sims-freeplay-mod-apk-for-unlimited-simoleons/
If you want to download The Sims FreePlay Hack for unlimited Currency and ViP Max Lv on iOS devices,you can go to the link:https://www.pandahelp.vip/blog/download-the-sims-freeplay-hack-ios-to-get-unlimited-currency/
If you want to download The Sims Mobile mod for unlimited SimCash and Simoleons on Android devices,you can go to the link: https://www.pandahelp.vip/blog/free-download-the-sims-mobile-mod-apk-for-unlimited-money/
You may be interested in:
1.How To Download GoodNotes 4 For Free
2.Download WhatsApp++ For Free Without jailbreak
3.How To Download WhatsApp Watusi Without Jailbreak
4.How To Install Tinder++ Free Without Jailbreak
5.Download Last Day on Earth Hack For Free
6.Download Spotify++ For free
7.Install Hacked Snapchat++ Free Without Jailbreak